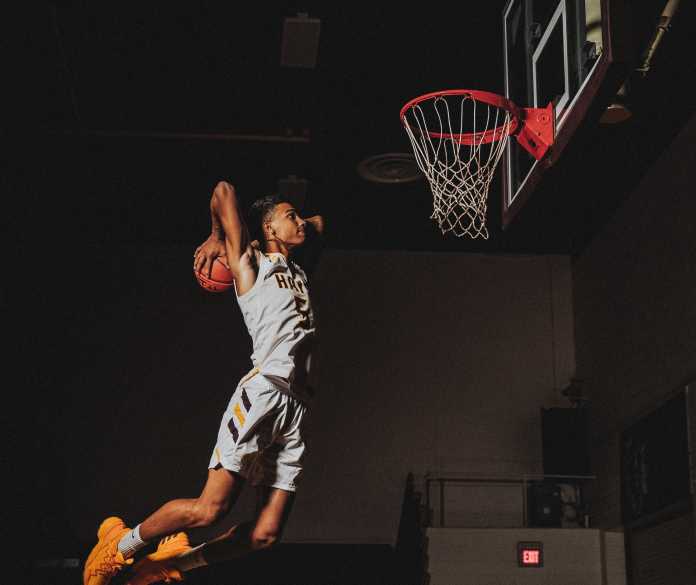 Looking ahead to the 2021-22 Alabama high school basketball season, many of the state's top players from this past year will be returning for their respective teams for the 2022-23 campaign. A group that includes top recruits, scoring-leaders, state champions, and more, there are obviously multiple other names that will return next season, but which returning Alabama basketball players will headline that group?
Labaron Philon – Baker
One of Alabama High School Basketball's top prospects from the Class of 2024, Labaron Philon ranked among the state's leaders in scoring during the 2021-22 season where the sophomore averaged 24.7 points per game (PPG) for one of the state's top teams. Philon is cemented as one of the state's top overall players entering the 2022-23 season, and will lead a Baker team that will be an early favorite to win the Class 7A state title. 
Cade Phillips – Jacksonville
The state's top recruit in the Class of 2023, Cade Phillips will return next season after helping lead Jacksonville to the Class 4A state championship this year. A talented and versatile forward at 6-foot-9 and 200 pounds, the four-star is also rated as the No. 60 overall player nationally, and holds offers from notable schools such as Alabama, Auburn, Florida State, Tennessee, and more. 
RJ Johnson – Grissom
Alabama High School Basketball's No. 2 2023 recruit behind Phillips previously, RJ Johnson is one of the top point guards in the state, and will return in 2022-23 to lead what should-be one of the top teams in 7A, Grissom. The three-star recently picked up an offer from LSU, as well as having interest from other schools such as Auburn, Clemson, and Florida State. 
Win Miller – Vestavia Hills
One of the more-underrated prospects in the state of Alabama, Win Miller will return for the 2022-23 season for what will likely be a Vestavia Hills team that is one of the tops in Class 7A. A talented 6-foot-3 guard, Miller currently holds offers from Auburn, Georgia, Samford, and Virginia Tech. 
Alex Odam – Piedmont
Similar to Miller previously, you could certainly make an argument that Alex Odam is one of the more-underrated prospects in Alabama High School Basketball. Ranking among the top scorers in the state, Odam averaged 26.9 PPG for the Bulldogs this past season, and is likely set to put up similar numbers to those next year.