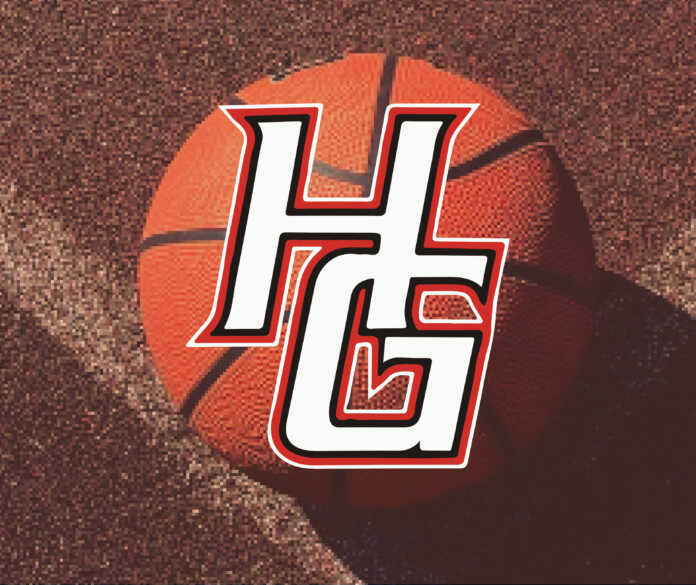 Hall of Fame Coach Leads Trojan Girls to 6th Straight Title
It's hard to imagine the Hazel Green High School girls basketball team as anything but a winner, just like it's hard to imagine Tim Miller as anything but a successful girls basketball coach. It just seems like the Trojans head coach was made for this job.
That's why you may be surprised to learn that at one time, that wasn't the situation in either case.
The Hazel Green girls basketball team was not very good, and Tim Miller didn't even like the idea of coaching girls basketball – any girls basketball.
"I had left the University of Alabama in 1991 and started coaching at Hillcrest High School as a volunteer, just helping out," Miller recalls. "I then got hired at an elementary school, and that's when I was asked to go coach the girls middle school basketball team there at Hillcrest."
His answer?
"I told [the Hillcrest administration] that I wasn't going to do that," he says. "I didn't want to go coach girls middle school basketball. I was a baseball and football guy; I didn't want anything to do with middle school girls basketball, especially coaching them."
And what did his bosses say?
"They told me that, 'Well, if you want to keep your job, you will,'" Miller remembers.
His answer?
"Well, since you put it that way, OK then," Miller says.
And that is how one of the most successful coaching careers in Alabama high school sports began. Miller just completed his 23rd season as a head basketball coach, and his 10th as Hazel Green's girls head basketball coach. At Hazel Green he has won 10 state championships, including the last six in a row.
Tim Miller's first opportunity as a varsity head basketball coach came in the 1999-2000 basketball season. It was at Jeff Davis High School, his alma mater, and Miller had a mess on his hands.
"They had won three games in the last five seasons," he says.
But Miller went to work and it didn't take him long to right the ship.
"We went 17-11 in my first year there and lost in the sub-region playoffs," he says.
The next year would bring a breakout season like Jeff Davis had never seen.
"We went 32-2 and made it to the final four, where we got beat by Hoover," he recalls.
But after several solid seasons and trips to the final four, Miller realized that if his Jeff Davis girls were going to win a state championship, they would need to play state championship-caliber talent. He began taking his teams to the Huntsville Times Classic, one of Alabama's premier high school basketball invitational tournaments, where he would have the chance to play the top talent in the state.
"We went to that Huntsville Times Classic, and we won some, and we got beat quite a bit, too," Miller says.
He also took his team to the Red River Classic, another holiday tournament.
"The Huntsville Times tournament would be played before Christmas, and the Red River Classic was after Christmas," Miller says.
Finally, after a heart-breaking loss to Sydney Lanier High School in the Alabama final four in 2005, Miller would lead Jeff Davis to a state championship in 2006.
The success of turning around the Jeff Davis program and capturing the state title captured the attention of Bob Jones High School athletic director Bobby Jackson.
"He asked me to come take the job there at Bob Jones," Miller recalls, and in 2007, he accepted.
Right away, Tim Miller would make his presence felt. He took Bob Jones to five straight state title game appearances, winning back-to-back state championships in his first two seasons, followed by runner-up finishes in years 3 and 5. He won his third state title in year number 4.
By now, Miller had made quite the name for himself at the high school basketball level, and that got the attention of the University of Alabama.
"Their head coach was Wendell Hudson, who called me and asked me to come join his staff," Miller remembers. "I went home and talked to my wife about it, and we decided to go for it."
Just like that, Miller was hired on as an assistant on Hudson's staff. Then a change in administration forced Hudson to leave his position for a job within the university's administration, which left the door open for Miller to become the head basketball coach of the University of Alabama Crimson Tide, albeit on an interim basis until a permanent coach was named to take over.
"I stayed at Alabama for one year," Miller says. "I basically took care of recruiting during that time, but I can always say I was the head coach at the University of Alabama," Miler says with a chuckle.
The opportunity to coach at Hazel Green came with a phone call from principal Darrel Long.
"Darrel called me when I was leaving Alabama and asked, 'What are you going to do?'" Miller remembers. "He asked me if I wanted to come to Hazel Green."
And what was Miller's first reaction?
"I'm not going to Hazel Green!" Miller told him.
Miller relented, however, and accepted Long's invitation to coach the Trojans. Much like the team he inherited at Jeff Davis, the Lady Trojans had not experienced a lot of winning at that time.
"They were 2-25 the year before I took the job," Miller says. "The program had really had fallen on some hard times, and I knew it wasn't going to be easy."
And it wasn't.
"It was a change in culture, and I had to convince the players and their parents to believe in what we were going to teach them, but it was hard," Miller says.
Despite his winning ways before he arrived at Hazel Green, Tim Miller had to actually prove to the players, and their parents, that he could repeat that success at their school.
And he did.
Tim Miller would take that 2-25 team and lead them to a 27-7 season in his first year, with a loss in the sub-regional tournament.
That would be Hazel Green's worst finish under Tim Green.
Starting the next season would be a streak of nine straight trips to the final four, including a state record six consecutive state championships. The most recent was accomplished last week with a 53-40 win over Huffman in the AHSAA Girls State Finals at Legacy Arena.
Miller also led the Hazel Green girls to another state record: 87 straight wins. He's also the only Alabama high school basketball coach to win 10 state championships and the only coach to win state titles at three different high schools.
For these incredible accomplishments over his career, Tim Miller has been inducted into the Alabama High School Sports Hall of Fame as part of its 23rd class.
ITG Next Alabama congratulations Hazel Green girls head basketball coach Tim Miller on his accomplishments. And to think if he had gotten his way back in the early '90s and not started coaching girls basketball … We're all glad that didn't happen.