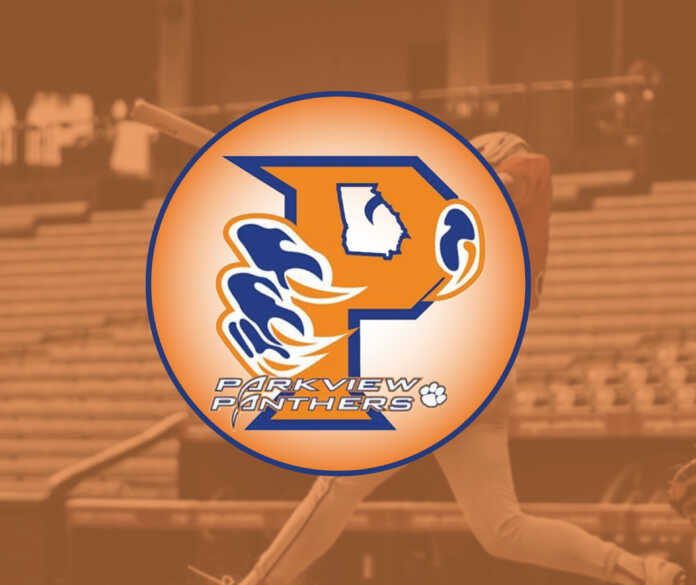 This week our 4 Questions with the Coach spotlight is on Parkview head baseball coach Chan Brown. He has led the Panthers baseball program to six state championships, including three straight from 2018-2021. (The 2020 season was halted due to COVID-19.) The 2018 team was also declared national champions. His current team is ranked at or near the top of most state high school baseball polls, including our ITG Next Georgia preseason rankings that named the Panthers as the top team in Georgia.
We caught up with Coach Brown soon after the team's appearance in the Perfect Game High School Showdown in Hoover, Alabama, where Parkview faced some of the best baseball talent in the Southeast.
Q. Coach Brown, I was just referencing the PG High School Showdown in Hoover that your team played in. Who did your Parkview baseball team play and how did you guys do over there in Birmingham?
A. The Parkview Panthers went 2-2 in the Perfect Game Showdown. The Panthers are trying to get through a very tough stretch of their schedule with a very unhealthy team. The Panthers are down four pitchers due to some freak injuries, and we lost one of our catchers to an MCL sprain. We hope to get everyone healthy and back going full speed by the beginning of April. We played the following teams in Birmingham at the Perfect Game High School Showdown:
Airton, AL: Panthers won 10-0
Providence, FLA: Panthers lost 5-4 in 8 innings
Mountain Brook, AL: Panthers won 11-9 in 9 innings
Catholic HS, Baton Rouge: Panthers lost 6-4
Q. Are these showcase events something you try to schedule your team for every year, and do you feel like playing against great talent makes your team that much more prepared for region play when it comes around on the schedule?
A. Parkview baseball will always try to play the toughest schedule possible, no matter what year it is. Playing in these national-type tournaments and going on spring break trips to play very good competition is definitely by design. We play in the Perfect Game Showdown to try to make sure we are seeing the toughest competition we possibly can.
So far in the two tournaments that we have played in we have seen very good pitching to challenge us offensively. In the same boat, the schedule puts our pitchers against some very tough lineups to challenge them also. These tournaments are also to showcase these kids and try and get them as much exposure as possible from colleges and MLB scouts. Going to the Perfect Game tournament has definitely helped us for many years. Going to play in this competition definitely helps prepare us for region play and the playoffs.
Q. I was like a lot of people who thought you had the team to win it all in Class 7A last year. Despite having a great season, you ran into a buzzsaw in eventual champion Woodstock. I'm not sure if anything or anyone could have stopped the Wolverines, who ended the season winning 22 of their final 23 games. Did you feel like it was a case of catching a red-hot team at the worst possible time?
A. Parkview baseball ended the 2022 campaign with a 30-8 record, eventually losing to the 2022 state champion Woodstock Wolverines. Woodstock was a very good team. Woodstock definitely had the mojo going into the playoffs. When you add the mojo, a good team, and a very well-coached team, they were going to be hard to beat. At the end of the day, Parkview shot themselves in the foot in several phases of the game during that series, but we are not taking anything away from Woodstock. Their 2022 state championship was very well deserved. I am very happy for Jeff Brown and his team. Jeff Brown does a very good job at Woodstock. Parkview was a very talented team, and we just could not get the job done during that series.
Q. Coach Brown, let's talk about this year's Parkview baseball team. I realize there's a ton of baseball still remaining, but I think a lot of us feel like this team may be one of the most talented from top to bottom in recent years. You've been around long enough to get a good sense of the type of team you've got, so what do you think about this 2023 Parkview squad?
A. The 2023 version of Parkview baseball is a very talented group. Going into the year this group found themselves in the top five in pretty much every national poll. Now this group finds themselves not even ranked nationally after three early losses. Parkview will never make excuses for our performance besides we are not getting it done. But at the moment, the 2023 Parkview Panthers are missing some key components to their team that would help in a big way if they were all healthy.
The weakness of this team is the lack of depth at certain position. So, at the end of the day, some kids that we did not expect to get thrown to the fire this early have to learn how to play at this level of competition in a hurry. But, yes, top to bottom, this team is a very talented group. This team has 11 college commitments on it. Among these 11 about five kids are being scouted at the MLB level, with one of those being a potential first-rounder in Colin Houck.
So, yes, we are talented, but we have a lot of injuries at the moment. But please understand, that is no excuse. We have beaten ourselves in three losses. Now that we are back home from playing in these big tournaments, it is time for this group to right the ship and start playing better than we have been. This team is talented enough that if we can get healthy and start taking care of the little things better, we hope that we will make a run at a state championship at the end. But time will tell. Will our leaders start leading us and will our team start playing to its capabilities? Time will tell. For the players, I sure hope so. They are a very special group to this program and this community.