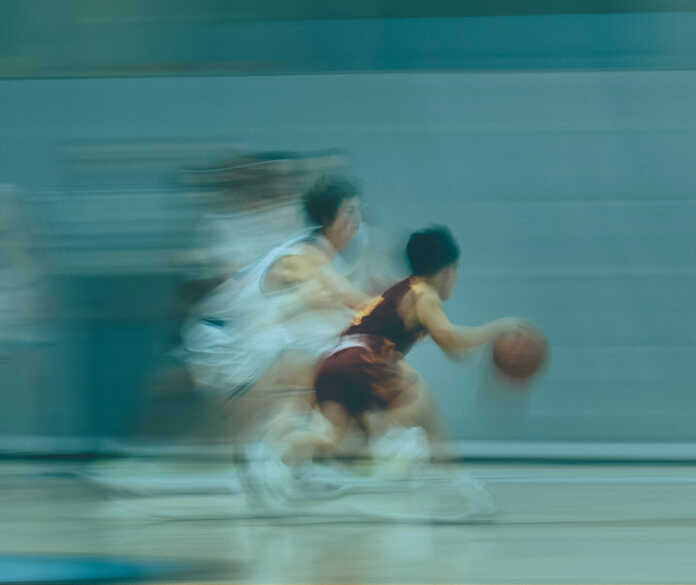 The 2022-23 Florida high school boys basketball season just concluded, but it's not too early to look ahead to the 2023-24 campaign. We do just that here with our way-too-early Top-10 teams for the 2023-24 season, beginning with a familiar name at No. 1.
1. Montverde Academy
Having previously held the top spot in our 2022-23 rankings throughout the season, Montverde Academy will again enter a new season atop the state at No. 1. The Eagles are coming off a 23-2 season in which they did not lose to an in-state opponent, and they will return a significant amount of production from that team in Derik Queen, Liam McNeeley, Asa Newell, Cooper Flagg, Curtis Givens III, Bryce Heard, and more.
2. Miami Columbus
Miami Columbus has won the last two Florida boys basketball state titles in Class 7A and will likely enter the 2023-24 season as the projected favorite again. A big reason will be the returning rising junior duo of Cameron and Cayden Boozer from a team that finished 26-4. Malik Abdullahi is another key returning name.
3. IMG Academy
Similar to top-ranked Montverde, IMG Academy will again be among the deepest and most talented Florida boys basketball teams in 2023-24. They're coming off a season in which they finished 17-7 overall; their only in-state losses were a pair of defeats at the hands of the aforementioned Eagles. IMG's 2023-24 roster will be headlined by names such as Bryson Tucker, Khani Rooths, Amier Ali, Jamier Jones, Amari Allen, Olivier Rioux, and more.
4. Oak Ridge
After a season that resulted in a 19-10 overall record (with a majority of those losses coming to out-of-state teams) and a run to the Class 7A state semifinals, Oak Ridge comes in here at the No. 4 spot. The Pioneers are set to return almost all of their production from last season. The  group will be headlined by five players who averaged double figures in scoring: rising seniors Tyler Johnson, Jordan Tillery, Cameron Simpson, and Elijah Elliott, and rising junior Jalen Reece.
5. Winter Haven
Rounding out the top five is Winter Haven, who concluded the 2022-23 Florida high school boys basketball season with a 27-5 overall record, as well as the Class 7A runner up. The Blue Devils will return a few key names off that team next season, a group headlined by the duo of Jamie Phillips Jr. and Isaac Celiscar.
6. Mater Lakes Academy
Falling just short of the top five is Mater Lakes Academy, which finished last season with a 28-3 overall record and the Class 4A state title. The Bears' 2023-24 roster will feature a few key names from that team, a group led by Christian Reid, Anthony Knowles, and Ian Pascall, among others.
7. Riviera Prep
The Bulldogs were the last team standing in a loaded Class 3A last season, finishing the year with a 27-6 overall record. Coming in at No. 7 here, Riviera Prep easily has the potential to be one of the state's best in 2023-24 as well. The Bulldogs' talented roster will include rising junior Dante Allen, who averaged 21.6 PPG in 2022-23.
8. Dwyer
Sitting at No. 8 is Dwyer, which is coming off a truly stellar 2022-23 season in which it went 29-1 to win the Class 6A state title. The Panthers will, however, have to replace a few key names from that team, including their top three scorers, but they'll also return others such as Amari Nealy and Jaelen Nelson.
9. Providence
Few teams will be more experienced in 2023-24 than the Providence Stallions, who are coming off a 28-3 season in which they reached the Class 3A state semifinals. Likely one of the preseason state title favorites, the Stallions will return a vast majority of their production from last season, with two double-digit scorers, Jaylen Robinson and Chris Arias, leading the way.
10. Orlando Christian Prep
We conclude our 2023-24 way-too-early Florida boys basketball Top-10 with Orlando Christian Prep, one of numerous teams that honestly could hold this final spot. The Warriors are coming off a 25-4 season in which they were the Class 2A state runner-up, and they return a talented roster led by names such as Isaiah Brown and Ameer Ramadan, among others.