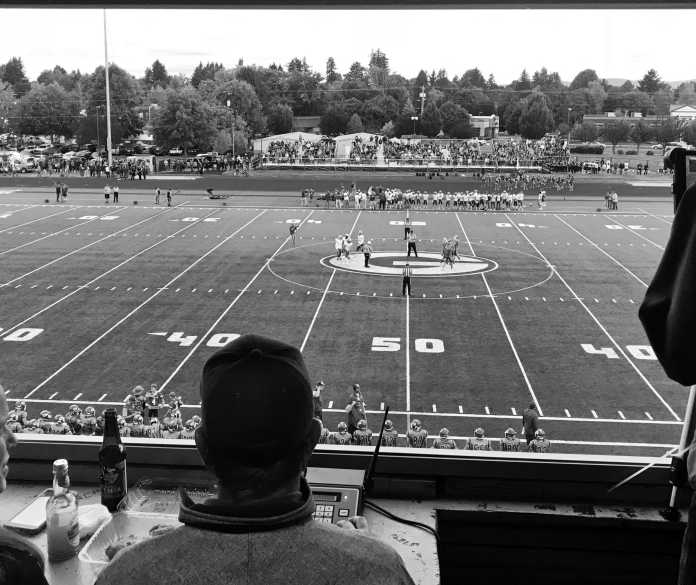 If you are a fan of any sport, chances are you know who the favorites are to win a championship entering a given season. But what about the "sleeper" teams that could win it all, or at least make a deep run in the playoffs? Here are four of those potential 2022 surprises in Alabama high school football Classes 4A-7A, each of which did not reach the state quarterfinals last season.
4A – Anniston
Of Classes 4A-7A in 2022 Alabama high school football, 4A certainly brings a few intriguing teams you could label as sleepers. That group includes Orange Beach, but the true sleeper of the group might be Anniston.
Coming off a first-round playoff loss a year ago, the Bulldogs return a notable amount of talent in 2022, most notably the trio of RyQueze McElderry, Kamron Sandlin, and Jayden Lewis. Don't count out what should be a talented Bulldogs team – they should return to the Class 4A playoffs again.
5A – Gulf Shores
After reclassifying from 6A in the offseason, the Dolphins are an intriguing team to watch for in Class 5A entering the 2022 season. In a loaded 5A-Region 1, the road to the playoffs will not be an easy one, but if they get there, Gulf Shores could be a potential sleeper team to watch for.
Led by one of the state's top players in the 2024 class, Ronnie Royal III, Gulf Shores also added one of the state's top quarterbacks, Spanish Fort transfer Brendon Byrd, to what could be an exciting Dolphins offense in 2022. Pair that with what should again be a strong Gulf Shores defense, and it's clear why the Dolphins are a team to watch for in Class 5A this season.
6A – Briarwood Christian
While there are a number of potential sleepers to choose from in Class 6A, including Baldwin County, Helena, and McGill-Toolen, the choice of Briarwood Christian is an easy one. Why? Well for one, the Lions return one of the state's top quarterbacks in five-star Christopher Vizzina, as well as other key names, particularly at receiver with Sam Brewer and Anderson O'Neal.
After losing only two games last season (Mountain Brook and Clay-Chalkville), the Lions enter the 2022 season as arguably the top team in 6A-Region 3. While the road to the Class 6A state semifinals is as tough as any in the state, Briarwood Christian is could easily go on a deep run, led by one of the top players in Alabama.
7A – James Clemens
The top team in Class 7A-Region 4 a year ago, James Clemens finished the regular season undefeated at 10-0, but was upset in the first round of the playoffs by Oak Mountain 38-35. The Jets, however, should be the top team in Region 4 again in 2022. They're led by one of the state's top quarterbacks in rising senior Gio Lopez, as well as a defense that returns the trio of Jamal Mayers, Jacob Durham, and Andrew Millar.
Yes, it is a very tough road to make it to the state championship game in the Region 3-4 side of the Class 7A bracket, with teams such as Thompson, Hoover, and Hewitt-Trussville all in the way. But don't count out James Clemens, either; the Jets could easily advance past the first round for the first time since 2019, making them another sleeper to watch for among Alabama Classes 4A-7A in 2022.