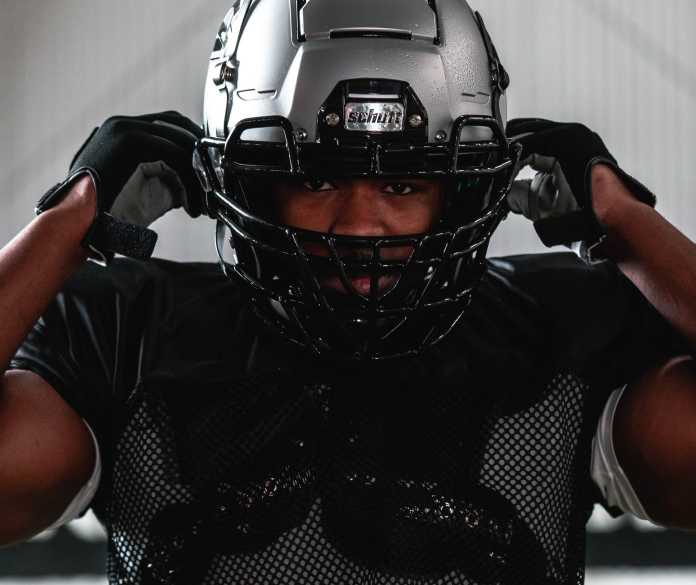 Similar to Florida, Alabama high school football teams have seen their fair share of noteworthy transfers in the 2022 offseason. Who were some of the biggest names to change teams in recent weeks and months, and what impact might each have for their new team?
James Smith – IMG Academy to Carver-Montgomery
Smith is the state's top 2023 recruit and another of the most impactful Alabama high school football transfers in 2022. The five-star prospect returns to Carver-Montgomery for his senior season after spending the 2021 campaign at national powerhouse IMG Academy in Florida. He will enter the season as Alabama's top defensive lineman, and will team with teammate Jaquavious Russaw, who is also a five-star in the 2023 class, as the state's top pass rushing duo.
AJ Harris – Glenwood to Central-Phenix City
Also a five-star prospect in the 2023 class, Harris transferred from AISA Class 3A's Glenwood to 2021 Class 7A runner-up Central-Phenix City in the offseason. The Georgia commit instantly becomes the headline name in what is a loaded Red Devils secondary, one that features key returning names such as Quintavious Billingsley and Jayden Coleman.
Kamari McClellan – Oxford to Clay-Chalkville
Arguably the most notable offseason move at quarterback was McClellan transferring from Oxford to defending Class 6A state champion Clay-Chalkville. The four-star rising junior takes over for one of the state's top quarterbacks a year ago, Khalib Johnson, to lead a Cougars offense that should be one of the best in Class 6A once again.
A'Mon Lane – Thompson to Moody
One of the state's top cornerbacks in the 2024 class, Lane transferred from Thompson to Moody, where he is one of the top defensive names in Class 5A. Having seen time with the Warriors last season as a sophomore, Lane could play a significant role for the Blue Devils, a team that could be a potential sleeper in Class 5A.
Brendon Byrd – Spanish Fort to Gulf Shores
Byrd, a multi-year starter at Spanish Fort, is another standout among Alabama high school football transfers with high-impact potential in 2022. One of the state's most experienced quarterbacks, he transferred to Gulf Shores, where he will take over as the Dolphins' starting quarterback and lead a strong offense alongside four-star rising junior Ronnie Royal.