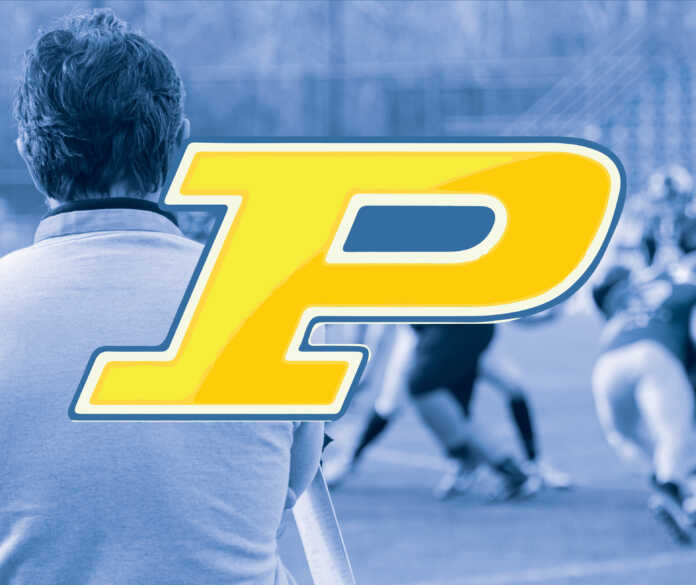 17-Year Coach Steps Down, But He's Not Done Yet
Long-time Piedmont High head football coach Steve Smith is stepping away after leading the Bulldogs program for the past 17 seasons, and one thing is certain: The shoes he is stepping out of will be mighty big ones to fill by whoever his successor turns out to be.
At Piedmont, Smith enjoyed one of the best run of winning seasons in Alabama high school football, producing 10 or more wins every year. He won 198 games at the school, producing five state championships and two runner-up finishes along the way. One of those second-place showings was the 2022 season, when his Bulldogs lost to St. James High School of Montgomery. The Bulldogs finished third in our final Classes 1A-3A Top-25 rankings.
"We just couldn't keep up with them," Smith said.
While Smith is leaving Piedmont, he will remain on the sidelines in Alabama high school football.
"I'm going to Westbrook Christian, where I'll be the athletic director as well as head coach," he said. "I'm really looking forward to the opportunity to work with some great people over there."
Smith said the Westbrook position came together all at once, without much forethought or warning.
"I really had not been thinking about [retiring from Piedmont] a whole lot, but a lot of things just kind of came together over the last month," he said. "A lot of things lined up just right."
Smith began his coaching career as an assistant at his alma mater, Cherokee County, where he played quarterback. After spending one season there, he crossed the state line into Georgia, where he landed an assistant position at Coosa High school in Rome. His first head coaching opportunity came when he was just 24, in 1995 back in Alabama at Cedar Bluff High School.
After a rocky 2-8 season in his first year at the Class 1A school, Smith lead his team to the playoffs every season, including three trips to the state quarterfinals and a total of 85 wins. In 2006, Smith headed to Piedmont High, where he led the Bulldogs to the state playoffs every season, including not only the five state titles, 16 consecutive region championships as well.
Smith won 283 games during his 28 seasons as a head football coach at Piedmont and Cedar Bluff, but he is quick to credit those around him who he says did a lot of the heavy lifting.
"This isn't just me," he said. "I'm made by the people who are around me."
That includes his family, starting with his wife of 25 years, Rachel. She is the softball coach at Piedmont and will remain there. The Smiths have two sons: Sean, the oldest, plays baseball at Wallace State, while Sloan was the team's kicker and punter this past season. He will graduate this summer. That leaves their daughter, Savannah, who is a junior at Piedmont and plays softball for her mom.
Smith added that he couldn't have done it without the support of everyone at his now former school.
"I want to go on the record and let the administration, players, my assistant coaches, and everyone else at Piedmont know how grateful I am for the support I received there," Smith said.
Consider it done, Coach.