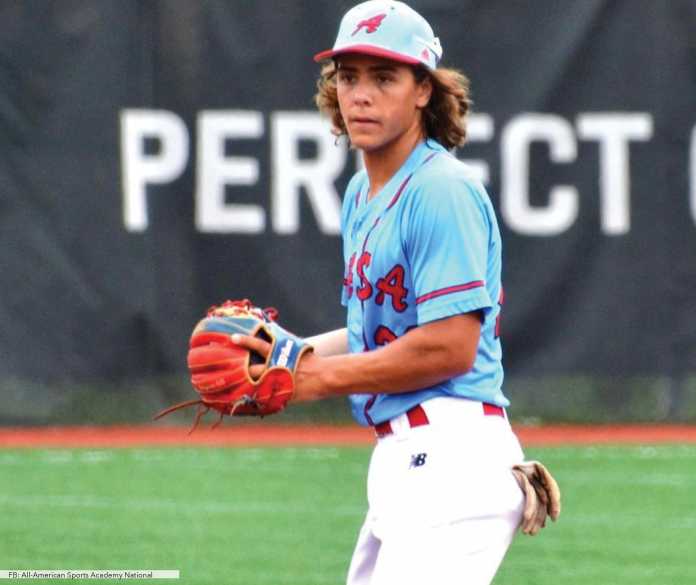 18U End of Summer Top Ranked Regional Teams
As revealed in Perfect Game's end-of-summer rankings, a few 18U teams in particular dominated as the top teams in their respective regions. Here is a short look at each top ranked 18U team in each region.
Florida/Puerto Rico – Florida Legends
Rated as the No. 5 18U team nationally, the Florida Legends finished ranked on top of the Florida/Puerto Rico region. With a 11-2-1 PG record, Florida Legends turned in a phenomenal summer which included becoming the BCS Champions. 
Southeast – East Cobb Astros
The top ranked team in the southeast went to the East Cobb Astros, who also finished as the No. 7 ranked team nationally. Owning a 20-3-1 PG record, the East Cobb Astros won two championships in the state of Georgia including SE Memorial Day and Battle of the SE. 
Coastal – All-American Sports Academy National
AASA National finished on top in the coastal division with a 26-15-2 PG record overall. Originating from Hendersonville, North Carolina, AASA National owned an impressive 5-1-1 record against major teams. 
Mid-Atlantic – Dirtbags Titanium
Topping the Mid-Atlantic region were Dirtbags Titanium out of New York, who finished with a 5-2-1 overall PG record. 
New England – NEB National
Ranked as the No. 3 team nationally, NEB National finished with a 28-10 PG record that included a runner-up at WS and National Elite. Based out of Hudson, Massachusetts, NEB National were one of the best 18U teams in the entire country this summer.
Midwest – US Nationals
The top ranked team nationally, US Nationals also finished ranked atop a competitive Midwest region, as well as the 18U WWBA Champions. Based out of St. Louis, Missouri, US Nationals finished 17-4-1 overall, as well as undefeated at 4-0 against major teams.
Ohio Valley – Mambas
Topping the Ohio Valley region were the PRP Baseball Mambas, who finished with a 7-2 overall record this summer. Based out of Indianapolis, Indiana, Mambas had an impressive summer headlined by an 18U WWBA Quarterfinalist appearance. 
South – LB21 Texas National
Sitting atop the competitive south region was LB21 Texas National, who went 8-1 overall. Also ranked as the No. 4 team nationally, LB21 Texas National finished as an 18U WWBA semifinalist. 
West – Next Level Baseball
On top of the West region was Next Level Baseball. Originating out of Tustin, California, Next Level Baseball went 5-2-2 this summer. 
Northwest – New Level College Prep
The WWBA West Champions top the Northwest region with a 9-2 overall PG record. Part of New Level Xtreme, New Level College Prep also finished ranked No. 13 nationally. 
Mountain West – RA Academy
Originating from Pleasant Grove, Utah, RA Academy finished 4-2-1 this summer with a 2-0-1 record against major teams to sit atop the Mountain West region.
Written by: Matt Melton