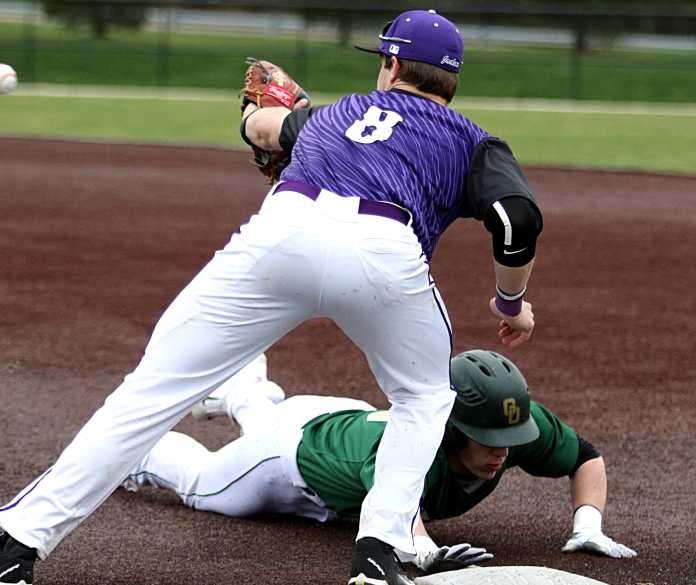 With negotiations underway for 2022-23 MLB free agents, you'll be hearing about some big names in baseball in the coming weeks. Here's a look at five of those players and a quick glance back at their high school careers.
Aaron Judge
One of the biggest names among 2022-23 MLB free agents is Judge, who led MLB in numerous statistical categories during the 2022 season with the New York Yankees. The former multi-sport prep standout at Linden High School in California was taken in the 31st round of the 2010 MLB Draft before playing collegiately at Fresno State. Judge hit .500 with 7 HR and 32 RBI during his senior season at Linden, while also owning a 6-0 record with a 0.88 ERA on the mound.
Judge also played football and basketball at Linden, and as you might expect, the star outfielder's impact was evident. On the football field, Judge recorded 54 receptions for 969 yards and 17 touchdowns, along with 18 tackles, a sack, and an interception on defense, as a senior. He also averaged 18.2 PPG, 12.8 RPG, 1.8 APG, and 2.3 BPG that season on the hardwood.
Trea Turner
Turner, who is coming off an All-Star 2022 season with the Los Angeles Dodgers, is a former prep standout in Florida, where the shortstop attended Park Vista High School. Prior to playing collegiately at N.C. State, Turner was taken in the 20th round of the 2011 MLB Draft following a senior season in which he held a .478 AVG with 16 RBI and 25 SB.
Carlos Rodon
Another N.C. State product, Rodon is coming off his first season with the San Francisco Giants and his second consecutive All-Star season. The left-hander was a prep standout at North Carolina's Holly Springs High School who was taken in the 16th round of the 2011 MLB Draft. In his senior season he posted an 11-0 record with a 1.40 ERA, as well as a .370 AVG with 25 RBI.
Dansby Swanson
Swanson, who made his first All-Star appearance with the Atlanta Braves this past season, is a former two-sport prep standout at Marietta High School in Georgia, playing both baseball and basketball. Swanson was selected in the 38th round of the 2012 MLB Draft after his senior year, prior to playing baseball collegiately at Vanderbilt.
Brandon Nimmo
One of top outfielders available among 2022-23 MLB free agents, Nimmo is a former top high school baseball prospect from the 2011 class out of East High School in New York. One of the nation's top prep players that year, Nimmo was selected with the No. 13 overall pick in the 2011 MLB Draft by the New York Mets at the conclusion of his senior season. He has remained with the Mets his entire career.