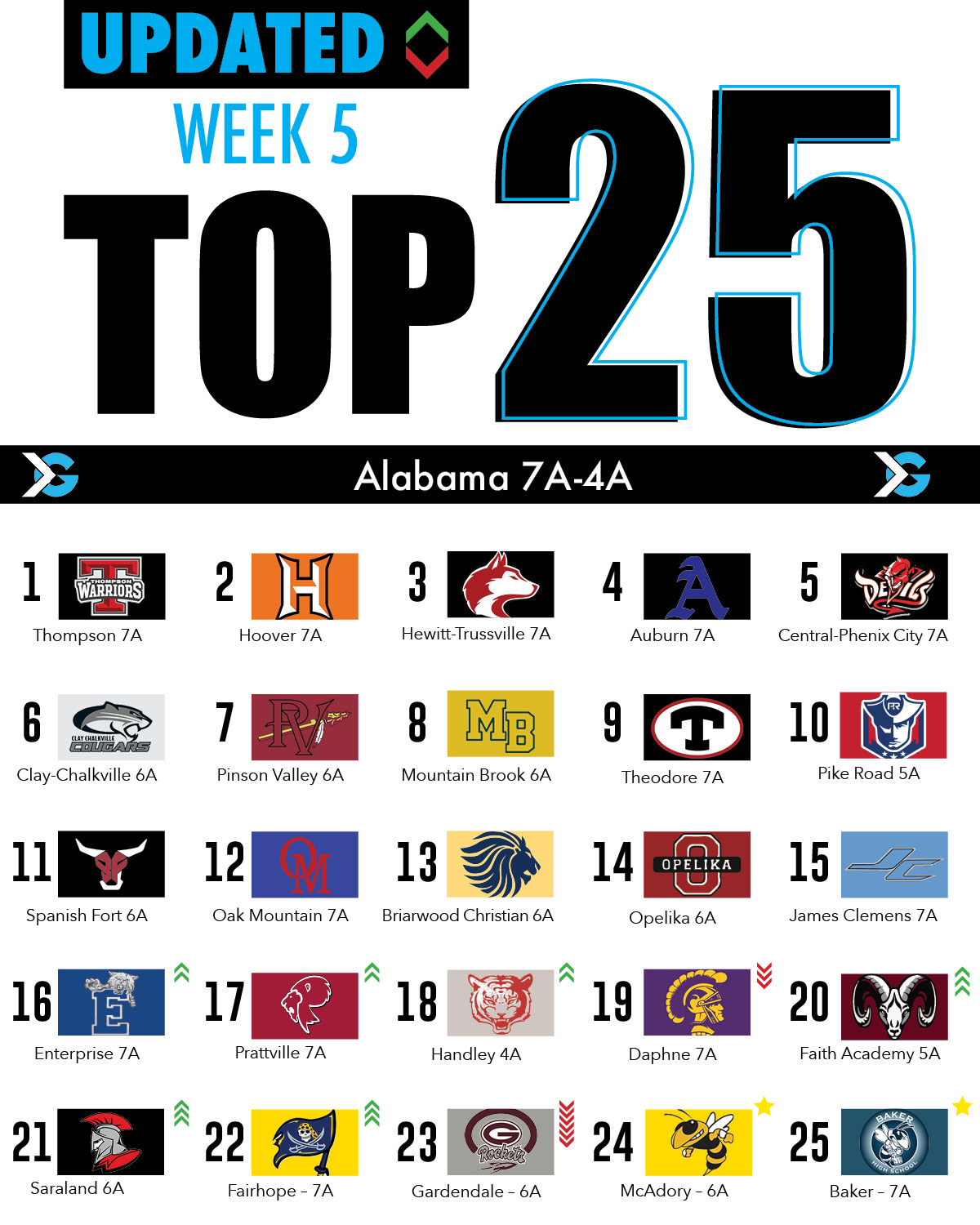 The updated 7A-4A Top 25 Alabama high school football rankings once again saw no change at the top, but did see notable moment at the bottom half.
Week 4 produced two notable results that included Theodore topping Daphne 21-0, as well as Clay-Chalkville topping Gardendale 46-0. Because of this, both the Trojans and Rockets saw notable falls this week.
Two new teams entered the Top 25 including 6A's McAdory who stand at 4-0, as well as 7A's Baker who hold notable wins over UMS-Wright and Foley.
When looking ahead to next week, there are three notable matchups that could cause a shake-up to the upper-half of the rankings in particular:
No. 1 Thompson vs No. 3 Hewitt-Trussville
No. 2 Hoover vs No. 12 Oak Mountain
No. 5 Central-Phenix City vs No. 16 Enterprise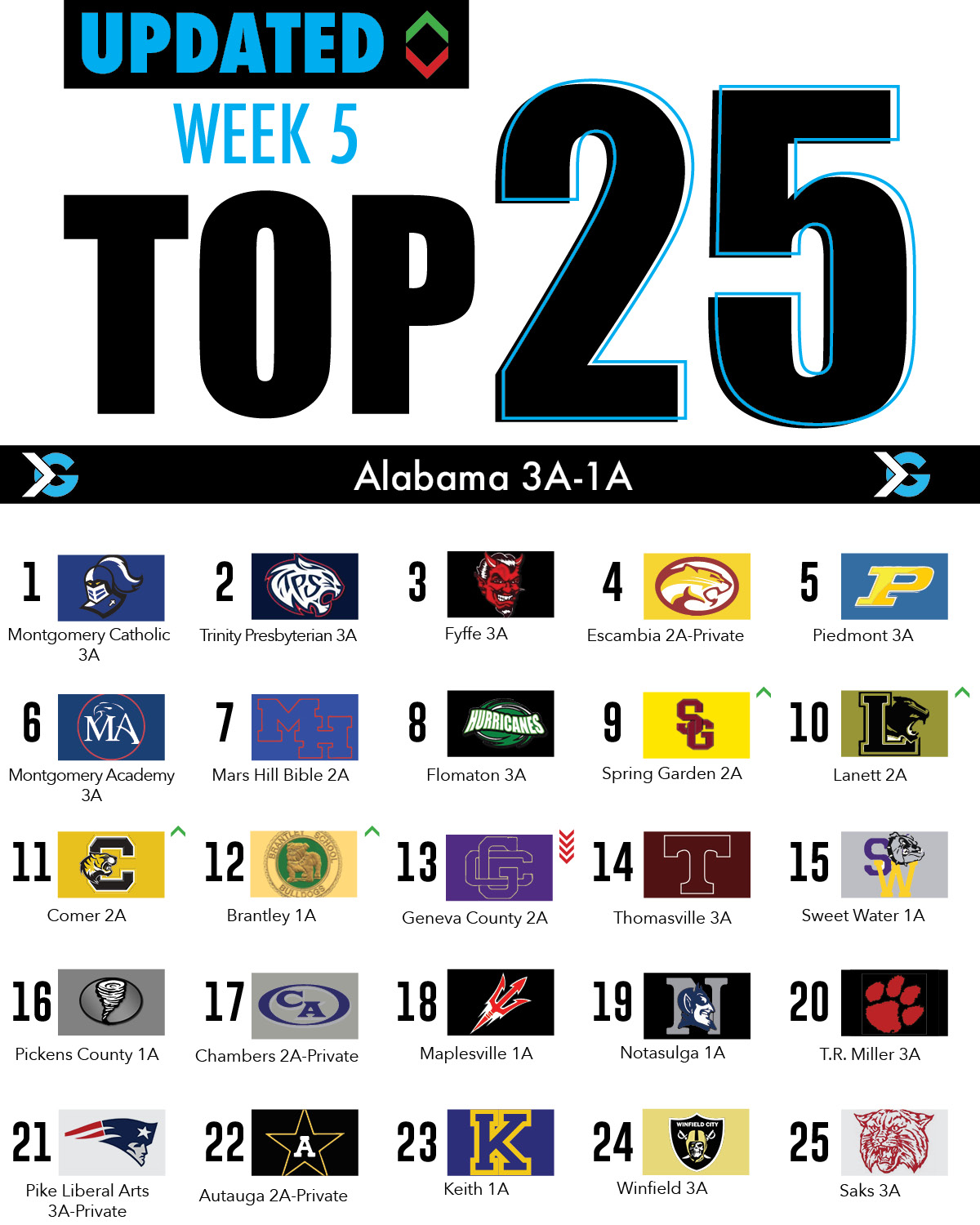 As we enter Week 5 of the Alabama high school football season, the Class 3A-1A Top 25 rankings mainly remained the same from Week 4 to Week 5 aside from one notable result. 
No. 13 Geneva County saw a noticeable drop in the rankings after suffering a road loss to Ariton last Friday night. While the remainder of the rankings stayed the same for the most part, a few teams won close games including No. 3 Fyffe with a 16-13 win over Sylvania. 
Will the rankings stay mostly the same once again next week, or are we in for a massive shakeup from the Class 3A-1A Top 25? 
Written by: Matt Melton