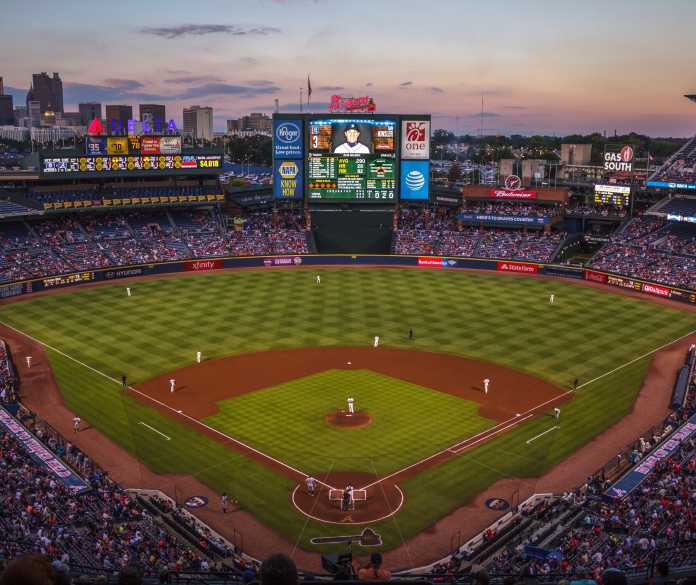 With one of major league baseball's top teams located in Georgia, have you ever wondered where some of the Atlanta Braves played in high school? Let's answer that question today. Here's a look at where six of the Braves' top names played at the prep level, including some who did so in the Peach State.
Max Fried
A one-time All-Star, Fried was a member of one of the greatest high school pitching staffs the sport has ever seen, at Harvard-Westlake High School in California back in 2012. As a senior, Fried held a 2.02 ERA in 66 IP, as well as a .448 AVG offensively, for the Wolverines prior to being selected with the No. 7 overall pick in the 2012 MLB Draft by the San Diego Padres.
Austin Riley
Also a one-time All-Star, Riley was a standout two-way prospect out of DeSoto Central High School in Mississippi prior to graduating in 2015. As a senior, Riley hit for a .423 AVG with 11 HR and 31 RBI, while also holding a 2.70 ERA on the mound. He was selected by the Braves with the No. 41 overall pick in the 2015 MLB Draft.
Matt Olson
Olson, a two-time Gold Glove winner, was an in-state star at Parkview High School who was selected with the No. 47 overall pick in the 2012 MLB Draft by the Oakland Athletics. Traded to the Atlanta Braves prior to the 2022 season, Olson is one of the top players in Parkview history and holds multiple school and county records.
Michael Harris
The 2022 NL Rookie of the Year, Harris also came from the Georgia prep ranks – the star outfielder attended Stockbridge High School. Prior to being selected by the Braves in the third round of the 2019 MLB Draft, Harris hit for a .432 AVG as a senior while also crafting a 1.87 ERA on the mound.
Spencer Strider
The runner-up in 2022 NL Rookie of the Year voting, Strider played at Christian Academy of Knoxville in Tennessee prior to playing collegiately at Clemson. He was selected in the 35th round of the 2017 MLB Draft by the Cleveland Indians at the conclusion of his senior season.
Kyle Wright
Wright, who led MLB with 21 wins this past season, attended Alabama's Buckhorn High School. The right-hander went on to play collegiately at Vanderbilt before being selected No. 5 overall in the 2017 MLB Draft by the Braves.
Here are a few more top Atlanta Braves players, along with their high school alma maters:
Charlie Morton – Joel Barlow, CT
AJ Minter – Brook Hill, TX
Travis d'Arnaud – Lakewood, CA
Collin McHugh – Providence Christian Academy, GA