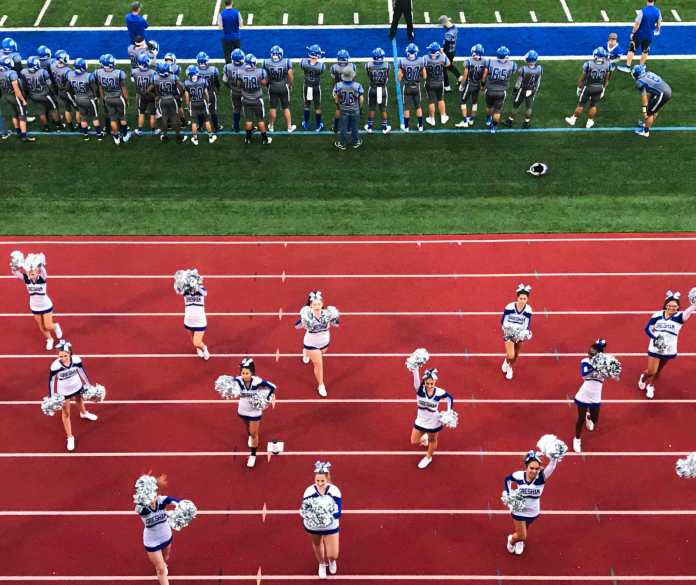 Coming off a week that was loaded with intriguing Alabama high school football matchups, we now turn our attention to Week 7 for a look at the top games across the state.
Thompson vs. Hewitt-Trussville
Two teams ranked in the Top 10 of our Class 4A-7A Top 25, Thompson and Hewitt-Trussville collide in a 7A-Region 3 matchup that's one of the biggest Alabama high school football games in Week 7. It's a battle of 4-2 teams, with the Huskies looking for their first win over the Warriors since 2019, while Thompson will be trying to stay undefeated in region play. 
Prediction: Thompson 24, Hewitt-Trussville 17
Auburn vs. Opelika
Class 7A-Region 2 also brings a notable Week 7 matchup as Auburn hosts Opelika in a highly anticipated contest between the Tigers and Bulldogs. The Tigers, arguably the top overall team in Alabama high school football at the moment, will put their undefeated 6-0 record on the line against an Opelika team that has failed to beat Auburn since 2016 and comes into this game having lost two straight.
Prediction: Auburn 28, Opelika 17
Anniston vs. Handley
This matchup between two Class 4A unbeatens is another one of the biggest games of the week. Both the Bulldogs and Tigers are 6-0 on the year, so this 4A-Region 4 showdown potentially could decide who ends up winning the region.
Prediction: Anniston 35, Handley 28
Muscle Shoals vs. Hartselle
Muscle Shoals hosts Hartselle on Friday night in a big 6A-Region 7 matchup between two more ranked teams in our Class 4A-7A Top 25. The Trojans and Tigers come into this game undefeated, and this contest has all the makings to be a close one. It's another one of the state's best overall matchups in Week 7.
Prediction: Hartselle 31, Muscle Shoals 24
Montgomery Catholic vs. Montgomery Academy
Outscoring opponents by a cumulative 335-42 through six games, Montgomery Catholic puts its undefeated 6-0 record on the line in Week 7 against a 4A-Region 2 opponent in Montgomery Academy. The Knights will be looking to avenge their lone loss in the 2021 season, when the Eagles defeated Montgomery Catholic in the 3A state semifinal round, 10-7.
Prediction: Montgomery Catholic 38, Montgomery Academy 10