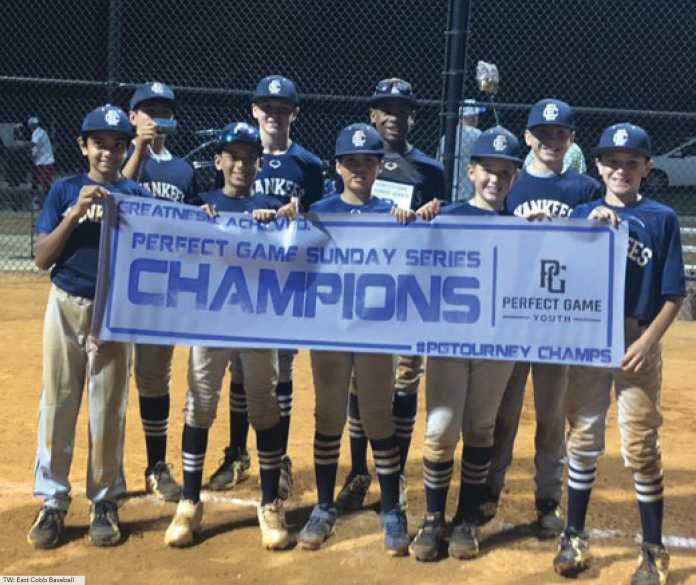 Travel Baseball Organization Spotlight: East Cobb Baseball
If you were to simply ask a high school baseball player or fan about travel baseball, odds are that you would hear something back that references East Cobb Baseball in some form. 
One of the premier travel baseball organizations across the country for over two decades, East Cobb has won countless championships on both a region and national level, and has seen countless current and former major league stars come through the organization. Here is a short spotlight on one of the top travel baseball organizations in the country, East Cobb Baseball.
About East Cobb Baseball
Based out of Marietta, GA, East Cobb Baseball has been under the direction of Guerry Baldwin for 35+ years, and have teams ranging from 8U to 18U. Among those teams are the Colt 45's, Angels, Prime, Braves, and more, as well as arguably the most-likely known, the Astros.
Accolades
East Cobb Baseball has won countless national titles dating back to 1985 when they won the 14U Pony World Series. In fact, the organization altogether has brought home at-least four championship honors on a national level in every year since 1996, which includes 10 national title honors in 2021 so far. Included in these title in 2021 are the 17U Perfect Game WWBA National Champions, as well as other such as the 14U Perfect Game Southeast World Series Champions.
Alumni/Current Players
East Cobb Baseball has put countless players at the next level in both college and professional ranks, some of which are all-time MLB greats. Here are just a few of those current and former big league players:
Former – Brandon Phillips, Brian McCann, Buster Posey, Nick Markakis
Current – Dansby Swanson, Javier Baez, Will Smith, Zack Wheeler
In addition to these former players, two of the presumed Top 5 overall picks in the upcoming MLB Draft also have played with East Cobb in shortstop Termarr Johnson and right-hander Dylan Lesko.
East Cobb Baseball continues to be one of the premier travel baseball organizations in not only the state of Georgia and southeast, but the country overall. Based on the track record of success at various different levels, there is no-denying that East Cobb Baseball is the elite of the elite when it comes to travel baseball.
Written by: Matt Melton