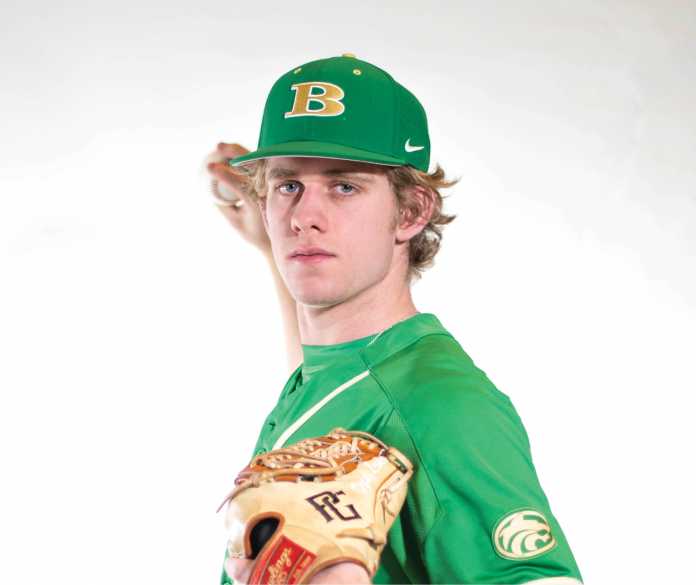 The Updated Class of 2022 PG Rankings
There was not a lot of change evident within the Top 5 in the latest Class of 2022 rankings update by Perfect Game. These players have not only dominated high school and travel baseball, but have been doing it for years – playing a big role as to why they're rated so highly. Even despite no change, here is the Top 5 player rankings in the Class of 2022, according to Perfect Game.
Elijah Green – OF
Remaining as the top player in the Class of 2022 is OF Elijah Green. Green, a Miami commit, has starred the past couple of years on the travel baseball scene last playing with SF Giants Scout Team, as well as IMG Academy's travel team. Green is also having a phenomenal junior season at IMG Academy, where he has hit for a .321 AVG with 26 runs, six HRs, 21 RBIs, 10 SBs, and an impressive 1.116 OPS. 
Dylan Lesko – RHP
Undoubtedly the top pitcher in the Class of 2022 is Buford, GA native RHP Dylan Lesko. Lesko has had an outstanding 2020 season at Buford, leading the Wolves as the no-doubt No. 1 high school baseball team in the country. Lesko has played with one of the premier travel baseball organizations in the East Cobb Astros, where he has also displayed his electric fastball and command. Lesko is committed to Vanderbilt.
Andruw Jones – OF
Yet another Vanderbilt commit, Andruw Jones remains as the No. 3 player in the Class of 2022. The Suwanee, GA native has shined for Wesleyan High School, as well as multiple teams on the travel baseball scene. Jones projects as a very good defender, as well as a good all-around hitter with speed.
Termarr Johnson – SS
The third Georgia native in the Top 5, the Atlanta player is as good as advertised. Johnson attends Mays High School, but has played for numerous travel baseball teams, most recently with Aggies National 2021 with fellow Top 5 player Andruw Jones. Johnson is already a storied prospect, as he was named the 2019 PG 14U Player of the Year, as well as the 2018 14U Defensive Player of the Year.
Jayson Jones – SS
Jayson Jones, despite being a SS, may be one of the best power prospects in the Class of 2022. Jones, an Arkansas commit and Savannah, TX native, attends Braswell High School, and has recently played his travel baseball with the Dallas Tigers. Jones is not only a strong and powerful hitter, but also an excellent defender.
Keep an eye on these five players as we enter the summer months. Not only are these players already receiving a ton of hype and promotion, but you will start seeing these players talked about as top MLB Draft picks as well. Could the Top 5 look a lot different after the summer months?
Written by: Matt Melton