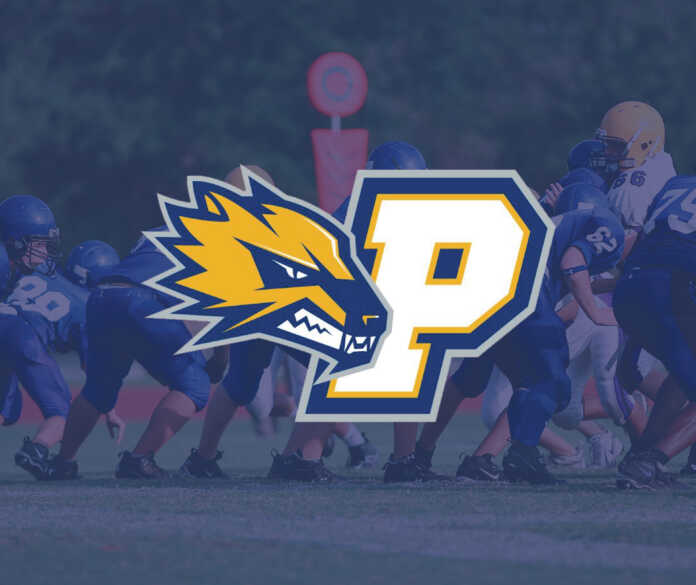 Rising Senior Also Hopes to Lead Prince Avenue Christian Football to 2nd Straight Title
Prince Avenue Christian School has a knack for producing great quarterbacks. Jon Richt, Grant Noland, and Brock Vandagriff have all led the Wolverines offense and gone on to play collegiately. But perhaps the best of the PAC signal-callers is their current one, and he's blazing his own path at the Athens-area powerhouse. He led the Wolverines to a 14-0 season and the 2022 Class 1A-DI state title last year. Now the latest Prince Avenue Christian quarterback has an opportunity to become Georgia's all-time high school career passing yards leader by the time the 2023 season is done. This is your time to shine, Aaron Philo.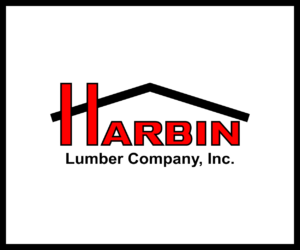 Philo needs to pass for 4,576 yards to break former Cartersville High School quarterback Trevor Lawrence's state record of 13,902 yards.
"I can do it, but I'm going to have to work hard to break the record," Philo said.
If his last couple of seasons are any indication of his chances to break the record, I'd say he's right on par to do it.
In 2021, his first full season as the team's starter, Philo passed for 4,540 yards. Last season, the junior passed for 4,598 yards. That gives him an average of 4,569 passing yards. So if Philo can maintain that average, plus just 7 more yards, he'll set the record.
One of the items he was able to cross off his to-do list recently was choosing which college he would attend to continue his football career.
Philo chose the University of Minnesota from 14 total offers he had received.
"They made it clear to me that I was their number one guy from the start," he said. "They kept in contact with me and spoke to my parents every day, and that meant a lot to me."
Not Always a Quarterback
As good as he has become at the position, he had a hard time convincing his youth coaches that's where he should be playing. Growing up in Athens, he played football and baseball. Despite his pleas to play quarterback, his coaches always had other thoughts.
"I came to Prince Avenue Christian in the seventh grade, and I had always played tight end and defensive back, so that's where I played my first year at PAC," Philo recalled.
As his eighth-grade year began, Philo went to his usual position of tight end, until a coach stepped in.
"One of the middle school coaches had known me from youth baseball, and he told the head coach of the middle school team that he had seen me throw a baseball and that I should get a shot at playing quarterback," Philo said.
That was the end of Aaron Philo playing tight end and the start of his career at quarterback. He started right away for the middle school, and he soon gave up baseball to focus solely on football.
'It's a Great System We Have Here at Prince Avenue Christian'
Philo credits the system of head coach Greg Vandagriff for his development as a prolific passing quarterback.
"We do a great job of developing quarterbacks here, and I've developed a crazy amount in Coach Vandagriff's system," Philo said. "Our coaches really teach us well, and we get to throw the ball a lot."
While Philo gives much of the credit to Vandagriff, he says it's been the work of the team's new offensive coordinator, former Wolverines quarterback Jon Richt, that has helped him along, too.
"Coach Richt came in this year as our offensive coordinator, and he has altered the plays a little, but it really hasn't changed a whole lot," Philo said.
As Philo attempts to lead his Prince Avenue team to a second straight state championship while chasing the state's all-time passing record, he realizes that the Wolverines will need to have some guys step up to help him.
"We lost a lot," he acknowledged.
Lost to graduation will be Prince Avenue Christian's top three receivers: Josh Britt, Bailey Stockton, and Ethan Christian. The trio accounted for 3,751 receiving yards last season. That represented 81 percent of the 4,598 passing yards Philo racked up.
When asked who he thinks can step up and fill the void at receiver, Philo reeled off a list of returning receivers for 2023.
"Some of our young guys are going to have to step up, including Nick Hurley, Thornton Hester, Gaines Scoggins, Brody Tolbert, and Brody Rogers," Philo said. "We may not be as explosive as last year, but we definitely have enough talent that should put us in a position to have a shot at winning the state title again."
Philo's Future
Regardless of what's in store for his senior season at Prince Avenue Christian, the son of Rob and Amy Philo has a plan.
"The University of Minnesota has a top-five business school in the country, and I plan on majoring in business," Philo said.
Of course, that's plan B. Plan A involves football for Philo.
"I have a goal of going pro," he admitted.
Whether it's a state title, a state passing record, or playing professionally, don't bet against Aaron Philo. The kid's a winner.