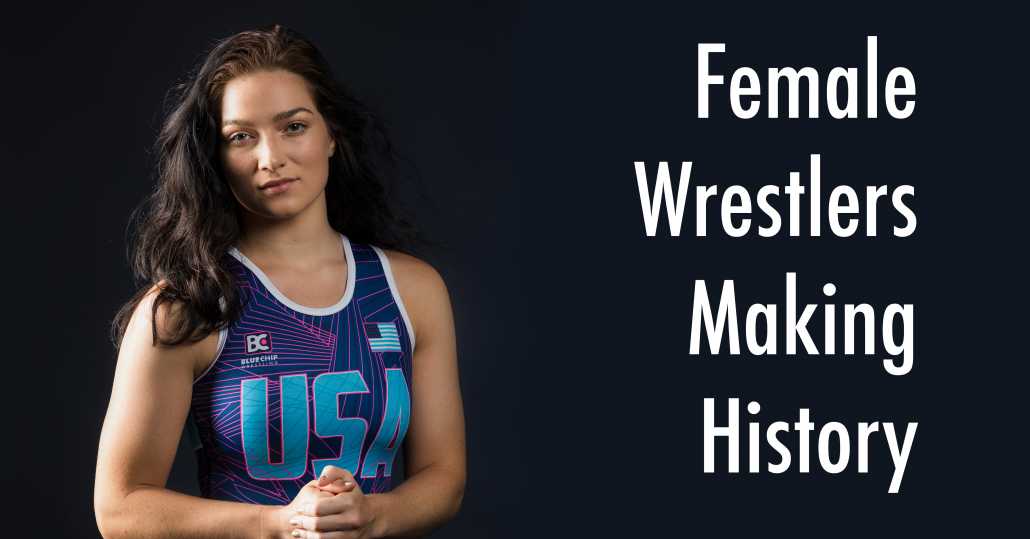 Throughout history, women have often had to pave their own way. Just as they once had to fight for rights to vote and receive equal pay, they have had to wrestle their way into high school sports — literally.
While 32 states across the nation are still trying to wriggle girls wrestling into their high schools, 18 states have already adopted the division. Georgia is one of them.
In 2018, the GHSA announced that it would add Girls State Wrestling Championships, making Georgia the seventh state to do so.
Until then, many girls were participating in traditional wrestling on the boys' team, including Sophia Eglian. Eglian, a teenager from North Forsyth High, went on to earn a state championship in one of the 10 weight classes in Georgia's girls wrestling division in February.
Eglian was one of more than 140 competitors in the 2019 state tournament.
According to the National Federation of State High School Associations, there were 427 participants in girls wrestling among 167 schools in Georgia during the 2018-2019 season. That number has nearly doubled from the 2017-2018 season, which had only 239 participants across 115 schools.
Georgia easily falls behind states like California, Texas, and Washington — which had a combined 12,299 participants among 1,334 combined schools during this past season — putting Georgia's participation number around the middle of those states where girls wrestling sanctioned.
While Georgia's girls wrestling is on a slow rise, the nation's girls wrestling has skyrocketed. According to the NFHS, the 2018-2019 season saw a 22.9% increase in schools offering girls wrestling, jumping from 539 schools to 2,890.
Although many schools have yet to offer girls wrestling as its own division, many girls, like Eglian, still participate in the sport, and it's been that way for years. According to the National Wrestling Coaches Association, the number of high school girl wrestlers in 2018 was up nearly 21 times from 1994, weighing in at 16,562 girl wrestlers from 804.
As Georgia begins to recognize more girl wrestler champions from high schools all throughout the state and more states begin to sanction girls wrestling, we can expect to see participation numbers continue to rise.
Making history is nothing new for women, and these girls refuse to tap out.
https://itgnext.com/wp-content/uploads/Female-Wrestlers-Web.jpg
2625
3125
South Georgia
https://itgnext.com/wp-content/uploads/ITGNext-logo-Black-and-Cyan-300x186.png
South Georgia
2019-12-02 15:10:24
2019-12-02 15:11:28
Female Wrestlers Making History