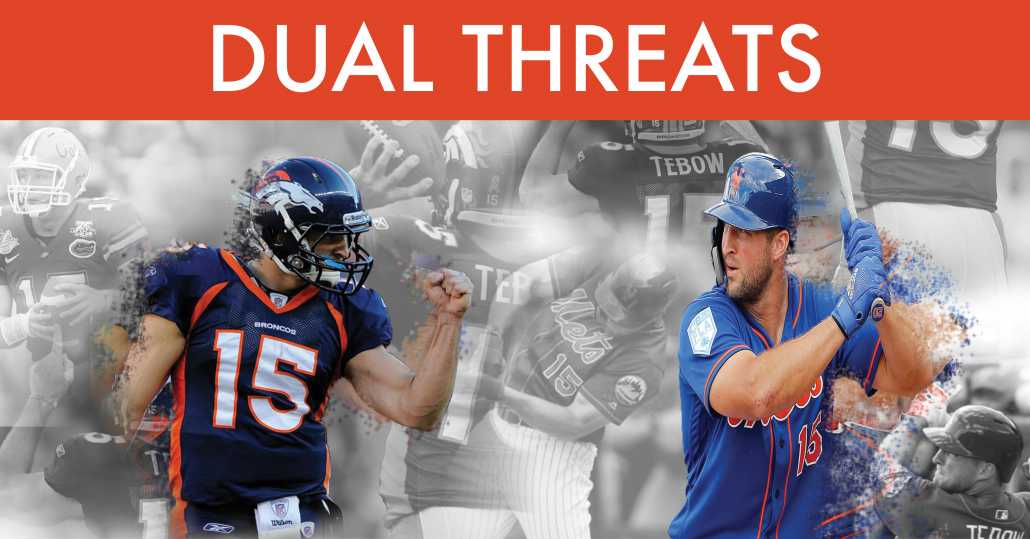 Bo Jackson is largely considered one of the greatest athletes of all time. A Heisman Trophy winner at Auburn University, he went on to be one of the most dominant running backs in all of the NFL… and one of the best baseball players in all of the MLB. That's right, Bo Jackson was a star football and baseball player.
If there's one thing we've really developed during the 21st century, it's the specialization of youth sports. Many of the top athletes in high schools at a young age have chosen to focus on their strongest sport, with the hopes of college scholarships and becoming elite in one sport.
But studies are now contradicting that philosophy. Unless you're Ivan Drago in "Rocky IV," the desire to be great in sports comes from the love of the game and a desire to be the best. The Montreal Expos drafted Tom Brady, as he played baseball and football. Michael Jordan played baseball and basketball. LeBron James was a star high school basketball and football player before playing in the NBA. Here are some of the athletes today who played two professional sports.
1. Lolo Jones
Jones was a star track athlete, as she won gold in two World Championship 100-meter contests in 2008 and 2010. She searched for the elusive gold medal in the Olympics, but came up just short in her prime. That is when she changed directions.
Jones became a bobsled runner after the 2008 Olympics. In order to join, she practiced and had to put on weight. In just four years, she was able to qualify for the U.S. professional bobsled team. She competed in the 2014 Sochi Olympics, and her team finished seventh.
2. Tim Tebow
Tebow won a Heisman Trophy, and was a three-time All-American and two-time National Champion at the University of Florida. While many discounted his future ability to play quarterback in the NFL, Tebow tried anyway and even won a playoff game in his short NFL career.
After it seemed like his athletic career had flamed out, Tebow switched course and signed with the New York Mets in 2016. While he's made it all the way to the AAA level for the Mets, it remains to be seen if he can develop enough to crack the MLB. Still, he's proven himself as a great two-sport talent.
3. Jimmy Graham
Graham is known as one of the first premier pass catching tight ends in the NFL, as he led the league in touchdown receptions in 2013 with 16.
Before that, Graham was on the hardwood at the University of Miami as one of the premier defensive players on the Hurricanes roster. He continues to play in the NFL today, and his leaping ability in basketball easily translated to his football prowess.
It's clear the number of players who play multiple sports is constantly growing. Kyler Murray, the top pick in the NFL Draft, had a professional baseball contract to play for the Oakland Athletics.
Many skills utilized in one particular sport are directly translatable to developing skills in another sport. Throwing a baseball teaches arm mechanics similar to that of throwing a football. Rebounding a basketball requires skills like those needed to catch a pass in football. Each sport develops different muscles and shows a method of how a player can increase hand-eye coordination and be a better all-around athlete.
So before you consider specializing in a specific sport, think about how other sports may help you to get better and what may be the best way to not only develop a skill, but develop as an all-around athlete.
Written by: Kyle Grondin
https://itgnext.com/wp-content/uploads/Dual-Threats-web.jpg
2625
3125
Kyle Grondin
https://itgnext.com/wp-content/uploads/ITGNext-logo-Black-and-Cyan-300x186.png
Kyle Grondin
2019-12-02 14:56:50
2019-12-03 19:41:33
Dual Threats