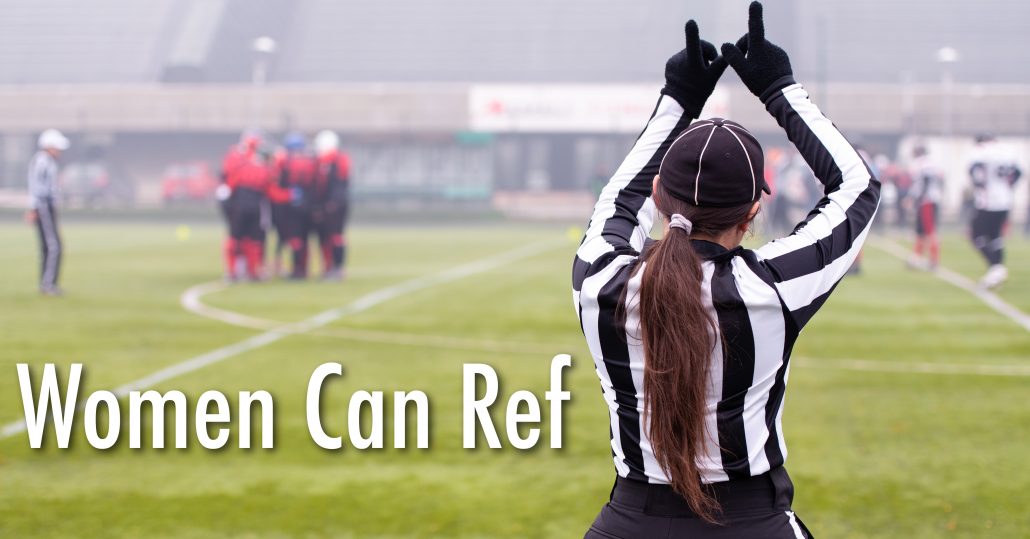 What would sports be without referees? Their job is to watch the game closely to ensure that the rules are adhered to and to make judgement calls in case there's any confusion. When you think of referees, would you consider it to be more of a "male job" or a "female job"? Well, one thing for sure is there aren't as many women referees in professional sports as there are men. This week, I've decided to highlight some female referees who have broken barriers in professional sports!
Violet Palmer was the first woman to be hired by the NBA as a referee in 1997. Before she started working for the NBA, Palmer was working for high-profile high school and collegiate teams. Her officiating debut game was between the Dallas Mavericks and the Vancouver Grizzlies. In total, Palmer officiated 919 NBA games. Now, she is the coordinator of Women's Basketball Officials for the Pac 12, West Coast, and Western Athletic conferences.
Sarah Thomas was hired by the NFL as its first female officiate in 2015. Her career started when she attended a football officials meeting with her brother. In 2006, officiating a game in Mississippi, Thomas was noticed by an official scout who connected her with Gerald Austin, the Conference USA's officiating coordinator of the NFL. When officiating, Thomas puts her hair up in a cap and barely wears makeup.
Heather McDaniel had been the only female to referee professional hockey games in 1995 for the CHL and WCHL. She was well on her way to possibly even work for the NHL, but she quit in 1999 when she became pregnant. This year, four women were selected to officiate prospect games, making them the first women to do so in NHL history, 24 years after McDaniel stopped officiating.
In its history, the MLB has had one female umpire, Bernice Gera. Gera attended the Florida Baseball School in 1967. Despite her training, she was still rejected by the National Association of Baseball Leagues. In 1972, she won a case that ended the discrimination, and she was able to umpire her first game. However, she ended up quitting because the other umpires gave her a hard time and questioned her calls. Pam Postema followed in Gera's footsteps, becoming the first female to officiate an MLB spring training game in 1977.
Written by: Tyrah Walker
https://itgnext.com/wp-content/uploads/Women-Ref-Web.jpg
2625
3125
Tyrah Walker
https://itgnext.com/wp-content/uploads/ITGNext-logo-Black-and-Cyan-300x186.png
Tyrah Walker
2019-12-02 16:08:52
2019-12-03 16:20:37
Women Can Ref