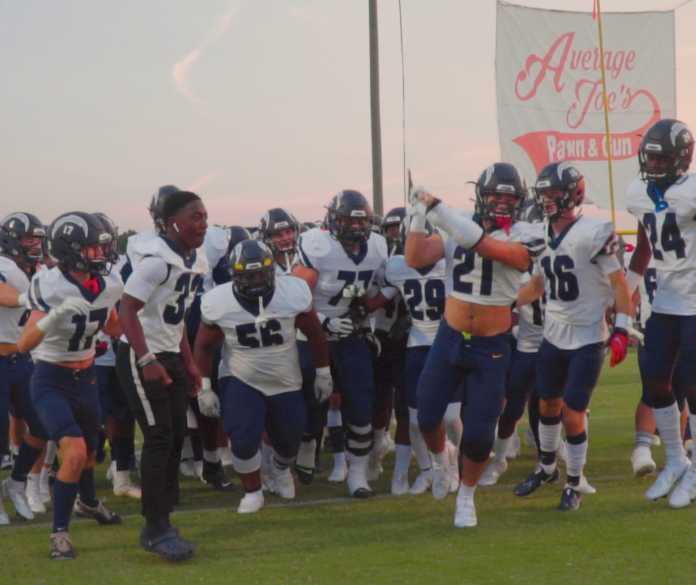 The Valdosta Wildcats and the Buford Wolves have won a combined 38 state championships. Yet, neither of them have been able to accomplish a feat Eagle's Landing Christian Academy made look simple: five consecutive state championship wins. From 2015 to 2019, ELCA football won 65 of 70 games and clinched five titles, boasting the state's most consistent combination of offensive and defensive excellence.
That five-year stretch included a 37-game win streak, during which ELCA shut out 14 opponents and scored over 44 points in 23 of those games. Head coach Jonathan Gess had established the state's newest dynasty, and it appeared the Chargers' dominance would endure for another decade.
There was no doubt that Eagle's Landing Christian Academy was near-perfect against their A-Private foes. However, the Chargers were mostly unproven against higher-class teams. In that five-year span, ELCA played only four ranked opponents from higher classes and went 1-3, with the lone win coming over Pace Academy. Only one of those opponents was a public school (Stockbridge in 2015).
In an attempt to establish the Chargers as the state power they were, Gess scheduled a tougher non-region slate for the 2020 season that included Woodward Academy, Blessed Trinity, Crisp County and Pierce County, all of whom entered the season ranked within the top-10 in their respective classifications.
Unfortunately, the gamble did not pay off. After a 14-0 shutout of Woodward Academy, the Chargers fell to Blessed Trinity by 24, Crisp County by 20, and Pierce County by 7. Following that historic three-game skid, ELCA seemed to lose all momentum. They won all remaining regular season games, but were thrashed by Prince Avenue Christian in the quarterfinals, 38-0. It was the school's first-ever loss to the Wolverines and the largest margin of defeat since 2004.
With a similar schedule in place for 2021, ELCA again struggled, winning only four games in the regular season. They lost three games by at least 20 points, and almost fell in a quarterfinals playoff upset to Holy Innocents. The Chargers' road to a sixth title in seven years came to an end one round later against Trinity Christian, 48-45.
Following the 2021 season, head coach Gess announced his decision to Eagle's Landing Christian Academy, where he had coached since 2007. As part of the GHSA's new reclassification, ELCA will move up to Class 2A in 2022 and play alongside Callaway, Fitzgerald, Pierce County and other strong teams. The Chargers have struggled both on offense and defense in the past two seasons and have had barely any luck against teams outside of their classification. Opposing teams seem to have quelled the physical offense that brought ELCA notoriety. These may be the death blows to a once-legendary dynasty. Is there any hope for a rebirth in the upcoming seasons?