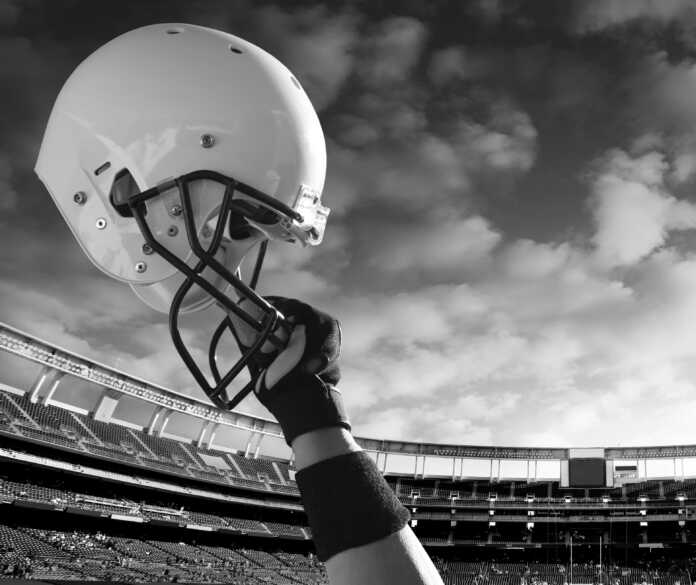 Next in our series of 2023 previews featuring the 2022 Georgia high school football state champions, we take a look at the Benedictine Cadets, the two-time defending Class 4A champs. Coach Danny Britt's team has won a total of four state titles – along with the consecutive state titles in 2021 and 2022, he led the Cadets to championships in 2014 and 2016.
Winning a state championship in Georgia high school football is hard. Winning two straight state championships is even harder. So what does that say for trying to win three straight state titles? Benedictine will give Class 4A competition their best shot in 2023, and chances are they'll be right there at the end until they're out of chances.
Yes, winning state titles is tough, but Britt and his Benedictine program have found the right formula to stay in contention, despite graduating great players every year. Four state championships in nine seasons speaks for itself.
What will Benedictine face in its effort to three-peat as 4A champions in 2023? Let's look first at who they'll have to replace.
"We are going to miss that entire senior class," said Britt, who will be kicking off his 12th season as the head coach at Benedictine. "They did such a great job of being leaders in whatever capacity we needed from them – on the field, in the locker room, wherever. Their absence will be felt, I promise."
Defensive lineman Alijah Alexander was a big run stuffer who will be missed on the defensive front. He will take his talents to Stetson University, while fellow defensive lineman Cole Simeon will leave huge shoes to fill up front. The 6-foot, 5-inch defensive tackle leaves Britt and the Cadets defensive coaches with the task of replacing his 176 tackles, which included 28.5 TFL and 14.5 sacks.
"Those are two big, really good-looking football players who will be very hard to replace," Britt said of Alexander and Simeon.
Linebacker Johnathon Hardy, who played one season at Benedictine after transferring from St. John Bosco in California, also will be missed.
"We only had him for one season, but he really fit in well here and did a great job on our defense," Britt said. "Wish we could've had him join us earlier."
On the offensive line, Britt said the team will lose only one starter, but it's a big one: "Charlie Iannone had moved to guard before last season, but had taken to the position well. Hate to see him go."
Britt added that there is one player in particular Benedictine will miss greatly.
"Za'Quan Bryan is a generational-type talent who had a tremendous career here," he said. "Players like him only come around so often, and he'll be really hard to replace."
Bryan is headed to the University of Minnesota. A look back at his performance at Benedictine underscores the void he'll leave behind. He was an All-State selection for the second straight season last year. He had 18 total TDs, including 4 punts returned for touchdowns and an interception that went for another score. The INT was one of 4 picks, while on offense he recorded 13 TDs – 8 receiving and 5 rushing. He had 63 receptions for 680 yards and 290 yards rushing. He was selected as the Region 3-4A Player of the Year.
Who's Returning in 2023?
Among the key players returning as Benedictine goes for another 4A championship in 2023 will be their starting quarterback, Luke Kromenhouk. The senior was a relative unknown coming into last season, after having played sparingly behind previous starter Holden Geriner, who enjoyed one of the best careers of any quarterback in Georgia high school football. However, when Florida State University extended an offer to Kromenhouk before the season began, and before he had started a game at Benedictine, you had the idea that the Cadets would be just fine. He threw for more than 2,500 yards with 24 TDs.
Joining Kromenhouk in the backfield will be senior running back Na'Seir Samuel.
"He ended up being our leading rusher last season, and we are expecting big things from him this season," Britt said.
One of Kromenhouk's top targets will be returning receiver La'Don Bryant. Britt said he expects the 6-foot, 4-inch senior take on a bigger role in the offense this year.
"He was more of a possession receiver for us last year, but we expect him to be the deep threat guy for us this year, after losing  Bryan and Blackshear," Britt said.
Returning at right tackle will be Jacob Ward, a 6-foot, 4-inch lineman who is one of the team's most sought-after recruits.
Defensively, the news is mostly good, although Britt acknowledged that "we lost a lot of good players in our secondary."
Senior Bryce Baker will be back, and Britt said as good as he has been on defense for the Cadets, he'll look to the star linebacker to be a force on the offense, too.
"Bryce has been our dagger, which is a combination of an edge rusher, linebacker, and safety, and has done a tremendous job, and we will now use him over on offense this year, too," Britt said.
Joining Baker on the defense will be Jeremiah Thomas and Wilkes Albert.
"Wilkes was our leading tackler last year, and Jeremiah is our anchor on the defense at the nose guard," Britt said. "He has had a phenomenal career so far here at Benedictine, and we expect him to have another super year for us."
Zack Maxwell will return at weak corner for the Cadets, and Britt said with so many players  lost to graduation from the secondary, having the talented Maxwell back is welcomed.
"With Zack having a full season under his belt last year, we expect him to have a really good year returning to our secondary," Britt said.
One area that can't be overlooked will be in the special teams, specifically the kicking unit.
"We lose our long snapper, our kicker and our punter," Britt told ITG Next Georgia.
Benedictine will have to find replacements for kickers Hudson Grove and Asher Sigmon, but Britt thinks they have guys ready to step in: "Connor Furgeson has been waiting for his chance and he's looked really good so far. He's been putting his kickoffs through the back of the endzone."
Britt said he may let Kromenhouk handle punting chores, although he's not too keen on that idea.
"I really don't like my starting quarterback back there as our punter, but I have done it before," Britt said. "We will see how it goes between now and the start of the season."
Britt said OT Cole Walker will assume the long snapper duties.
As with previous seasons, Benedictine loses some great players, but they return some great ones as well. That isn't a good thing for anyone ready to see someone else hoist the GHSA Class 4A state championship trophy in Atlanta at the end of the 2023 season.