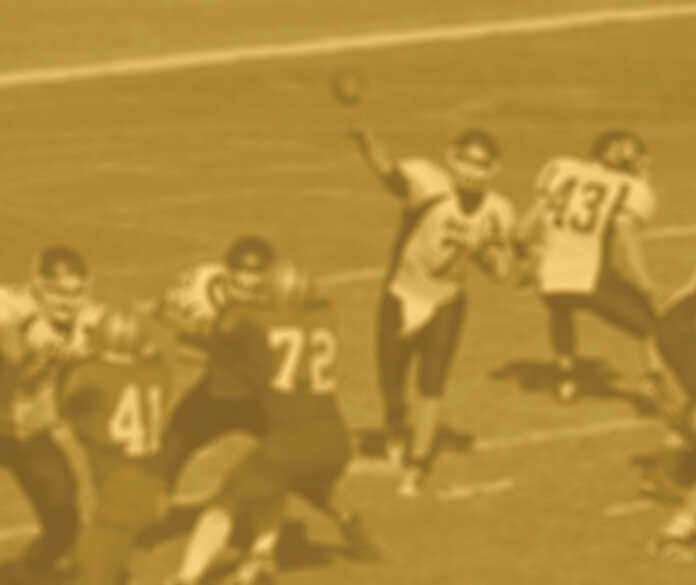 ITG Next Florida will spotlight each of the games and teams that will be part of the Broward County National High School Football Showcase on August 24-26. We'll break down one game each week over the next several weeks, starting with the St. John Bosco vs. St. Thomas Aquinas matchup on Saturday, August 26. Kickoff is set for 4 p.m., and the game will be televised on ESPN 2.
Overview
These two teams are arguably the most recognizable of high school football powerhouses, and they've earned the distinction. St. John Bosco has won two national championships and four California state championships, with last year's Braves team winning both. St. Thomas Aquinas has won two MaxPreps national championships, and a third awarded by Gei, and they too are coming off another state championship, which was the 14th for the Raiders.
The Coaches
St. John Bosco: Jason Negro (14th season)
St. Thomas Aquinas: Roger Harriott (9th season)
What They Had to Say
In exclusive interviews with ITG Next Florida, here's what each coach had to say about the game.
Jason Negro: "I know Coach Harriott very well. We have a lot of respect for their program. We played them back in 2017, and have been looking forward to getting another chance to play these guys. This is just a perfect situation for us, and we are honored to be able to come down there and have the chance to compete at a high level, and when you're playing a program like St. Thomas Aquinas, that's at a different level, for sure."
Roger Harriott: "Our 2023 season will kick off to an exciting start against St. John Bosco on ESPN2. They are a well-coached program with talented players. St. John Bosco earned their prominent reputation as a formidable force by cultivating an outstanding, winning program. They finished the 2022 season as state champions and have won multiple titles over the years, so we are looking forward to the game."
Last Meeting
When: 2017
Where: St. Thomas Aquinas
What Happened: According to Coach Negro, it was a rainy, wet game, with a lot of defense. "[St. Thomas Aquinas was] loaded, especially on defense. It was our 2017 season opener, and we were excited to fly down there. It became a defensive battle with both of us tied at the end of regulation, 3-3. We went to overtime and they won 9-3. But that game made us a better team, and that's why I like to play teams like St. Thomas Aquinas."
Last Season
St John Bosco: 13-1, California Open Division State Champions, MaxPreps National Champions. It was the fourth state title overall for coach Negro and his Braves, and their third national title.
 St. Thomas Aquinas: 14-0, Florida Class 3M State Champions. It was the fourth straight state title for Harriott and the Raiders, and their 14th overall.
Impact Players
St. Thomas Aquinas: Coach Roger Harriott said, "These are the guys we will look to lead us in 2023."
RB Jordan Lyle (Ohio State commit)
RB Stacey Gage (Four-star recruit)
LB Nick Rodriguez
P Michael Kern (Texas commit)
K Nick Romero (Four-star recruit)
ATH Justice Fitzpatrick
CB Romanas Frederique
DT David "Tank" Pein
WR Chance Robinson
CB Cameron Williams
WR James Madison
St. John Bosco: Coach Jason Negro said, "We have all of our running backs back, three-fifths of our offensive line is back, and we have three five-star guys back this season, along with a crowded but talented quarterback room."
Five-Star Recruits:
CB Marcellas Williams
S Peyton Woodyard (UGA commit)
LB Kyngstonn Viliamu-Asa (Notre Dame, USC, Ohio State recruit)
Other Top Players:
LB Khomori House
OL King Large
OL Michael Jefferson ("One of the top prospects on the West Coast," said Negro.)
OL Puka Moe
QB Kaleb Sanchez
RB Cameron Jones
Next Week: We will break down the battle of the Cardinal Gibbons programs of Matt DuBuc's Chiefs and Steven Wright's Crusaders.