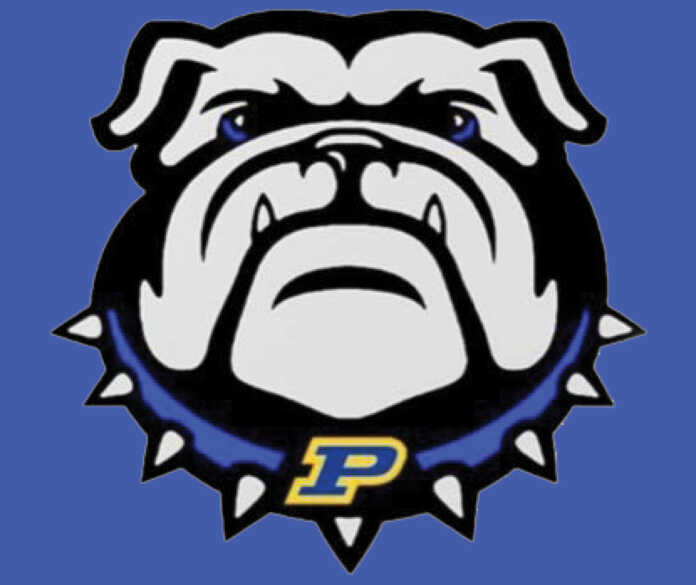 The state of Alabama has produced a long line of great high school quarterbacks. Many of those have gone on to play at the college level, and then on to the NFL or some other professional football league. Several are members of the NFL's Hall of Fame.
Here are just a few of the great Alabama high school quarterbacks who went on to college and professional stardom. Chances are you have heard of them all:
Ken Stabler: Foley High School / Alabama / Oakland Raiders
Bart Starr: Sydney Lanier High School / Alabama / Green Bay Packers
Richard Todd: Davidson High School / Alabama / New York Jets
Jeff Rutledge: Banks High School / Alabama / L.A. Rams
Jay Barker: Hewitt-Trussville High School / Alabama / Green Bay Packers
Brody Croyle: Westbrook Christian / Alabama / Kansas City Chiefs
A. J. McCarron: St. Paul's Episcopal / Alabama / Cincinnati Bengals
John Parker Wilson: Hoover High School / Alabama / Atlanta Falcons
Jameis Winston: Hueytown High School /Florida State / Tampa Bay Bucs
Philip Rivers: Athens High School / N.C. State / San Diego Chargers
JaMarcus Russell: Williamson High School / LSU / Raiders
Chris Smelley: American Christian / South Carolina
I know. The list is much longer. In fact, I could likely fill up 10 more pages with players who made their mark by starring as one of the state's great high school quarterbacks.
There's one name who will very likely never make the list of great Alabama high school QBs who have played in the NFL. I know that because he's not even playing college football. And I'm still trying to understand how that's possible. His name? Jack Hayes.
Hayes started 60 games as a high school QB at Piedmont High School. His first game was as an eighth-grader. After that, Hayes started 15 games in his ninth-grade season, 15 games in his sophomore season, 14 games in his junior season, and last season, he started all 15 games.
Hayes led his Piedmont team to three state championship game appearances, winning two of them.
Hayes holds four Alabama high school state records for quarterbacks, and at least one of them may never be broken. They may all never be broken. Never is a long time. But records are made to be broken, so only time will tell if Hayes records stand indefinitely.
But that's not really the issue. What is the issue is that Hayes isn't still playing football.
For a college program. For someone.
His head coach at Piedmont High, legendary Alabama high school football coach Steve Smith, said while Alabama has produced those great high school quarterbacks, he knows who he would want on his team: "I see a guy that played for us here at Piedmont who I would take every time over any of those other quarterbacks."
Those Alabama high school state passing records that Hayes broke while playing for Piedmont are stunning:
Most career passing yards: 11,024 (Broke Jamarcus Russell's previous high of 10,774)
Career passing TDs: 158 (Broke Chris Smelley's previous high of 134)
Total career TDs: 223 (Broke Kristian Story's previous high of 175)
Career total yards: 15,104 (Broke Kristian Story's previous high of 13,218)
Smith said he considers himself fortunate to have coached Hayes and been a witness to those shattered records for Alabama high school quarterbacks.
"Jack was a winner," said Smith. "The records just came about because of him doing wherever it took to win. He was a special player, for sure."
Smith said he too can't believe Hayes isn't playing college football, although he understands why.
"It's because he's 5 feet, 11 inches tall, and nowadays you have great football players, and players who are recruits," the coach said. "I'll take the great player like Jack every day of the week, because he's a winner."
Smith said Hayes never worried about how many TDs or yards he had thrown for. He worried about winning football games. Smith recalled the perfect example of Hayes doing whatever it took to win.
"Last year, in the quarterfinal game we had against Gordo, we were down 7-0 at halftime," he said. "They had a really good game plan to shut down our passing offense, so we decided to go to a single wing-type of offense with two linebackers as blocking backs, and just direct-snapping it to Jake. He carried it 31 times and scored four TDs, and there was this guy who was known for passing the ball, running it over 30 times in a half and taking over the game."
The Bulldogs won the game 27-14 and advanced to the Alabama Class 3A semifinals.
To be fair, Smith admitted that a few smaller colleges called to ask about Hayes, but there were never really any solid scholarship offers made.
Still, it turns out that Hayes will play college sports. Just not football. Smith said Hayes has signed with Snead State to play baseball at the Oxford school.
So maybe this Jack Hayes has a chance to make a name for himself among all those other former Alabama high school greats.