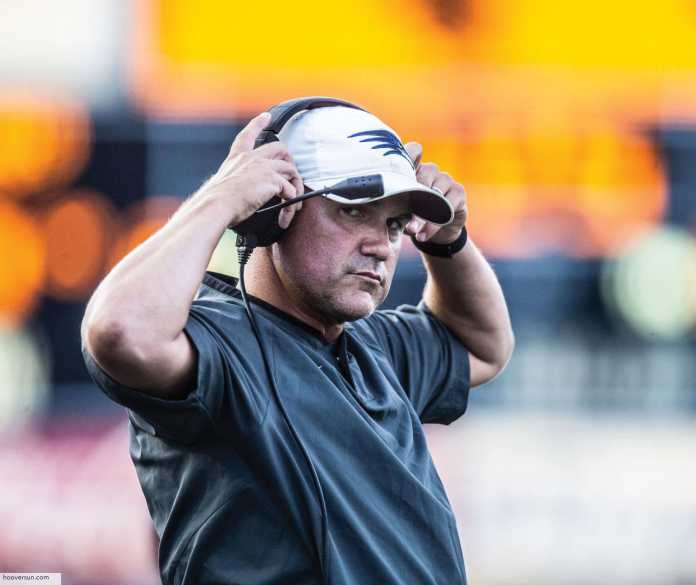 Despite the 2021 Alabama high school football season having officially concluded nearly a month ago, there are already some next steps being taken as the offseason begins in anticipation of the 2022 season through coaching changes. While coaching changes are always expected in every sport at the conclusion of each season, there have been a few notable long-time coaches who have stepped down, some of which the schools have already announced replacements. 
Here is a look at some of the most notable football coaching changes across the state of Alabama so far.
Hoover
After a phenomenal 14-year run in Alabama high school football that included multiple state titles with the Bucs, Josh Niblett stepped down as the head coach at Hoover to become the new head coach at Gainesville High School in Gainesville, GA. Replacing Niblett is Wade Waldrop, who spent the 2021 season as the head coach at Florence High School, leading the Falcons to a Class 7A playoff appearance. 
Vestavia Hills
After a 4-6 record in year one at Vestavia Hills, former head coach Sean Calhoun was named the head coach at Colquitt County in Georgia, and was replaced by Rob Evans, a former star defensive back with the Rebels. Evans returns to Vestavia Hills after having spent the last few seasons at Mountain Brook as the Spartans defensive coordinator.
St. Paul's Episcopal
One of the more dominant programs in the state in recent memory, long-time head coach Steve Mask stepped down at St. Paul's Episcopal after the 2021 season, with Ham Barnett since being named the new head coach. Barnett has served as the Saints defensive coordinator each of the past two seasons, one of the top overall defenses in the entire state. 
Spain Park
After a successful tenure as the head coach at Jackson-Olin, Tim Vakakes takes over as the new head coach at Spain Park, replacing long-time coach Shawn Raney. Vakakes led the Mustangs to a second round Class 6A playoff appearance during the 2021 season. 
Pike Liberal Arts
The back-to-back AISA 3A state champions, Pike Liberal Arts named Rush Hixon the head coach after leading the Patriots to the state title in 2021 as the interim. A former three-sport star and alumni at Pike Liberal Arts, Hixon previously served as an assistant for the Patriots. 
Lastly, a few other notable Alabama high school football coaching changes that deserve mentioning are Jed Kennedy taking over for former head coach Smitty Grider at Dothan, and former Clay-Chalkville defensive coordinator Matt Glover taking over at Etowah. In addition to those two, former Troy star Bear Woods takes over at Wetumpka, while former Georgia/UAB linebacker and Thompson assistant Jake Ganus takes over at Moody.