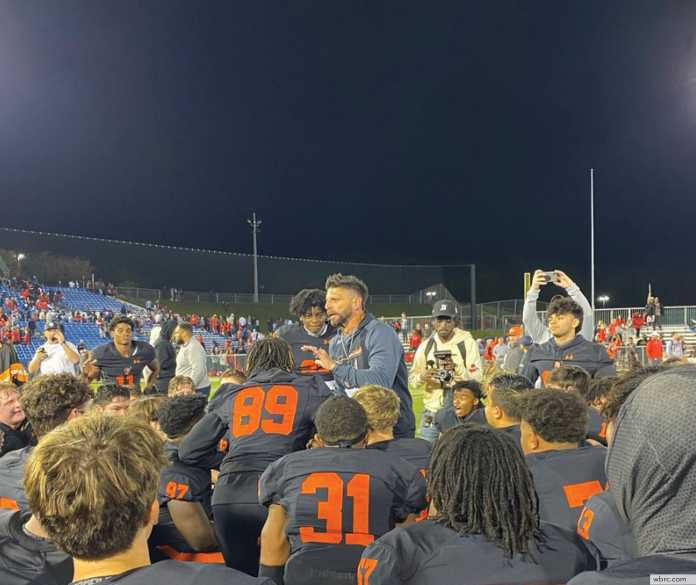 Josh Niblett Steps Down as Hoover Football Head Coach
After a phenomenal 14-year run at Hoover as one of the top overall programs in the state, Josh Niblett has stepped down as the head coach of the Bucs.
One of the most accomplished coaches in the recent history of Alabama high school football, Niblett went a combined 171-26 during his time with the Bucs, a run that also include six state titles (6A in 2009, 2012, and 2013, 7A in 2014, 2016, 2017).
171-26 record, 6 state titles, 92-8 in your region! Legendary work @JoshNiblett and good luck in Georgia! You've earned a retirement in Alabama! You've done it as good as anyone has done it. Go Bucs and good luck. @marlon_humphrey @HooverAthletics @HooverSchools @HooverSun pic.twitter.com/uvgtwsZumT

— Hoover Bucs Football (@BucsFootball) December 10, 2021
In addition to this, Hoover went a combined 92-8 in region play under Niblett, as well as having compiled numerous 10-win seasons and region titles.
Niblett is now set to become the new head coach at Gainesville High School in Gainesville, Georgia.
Written by: Matt Melton