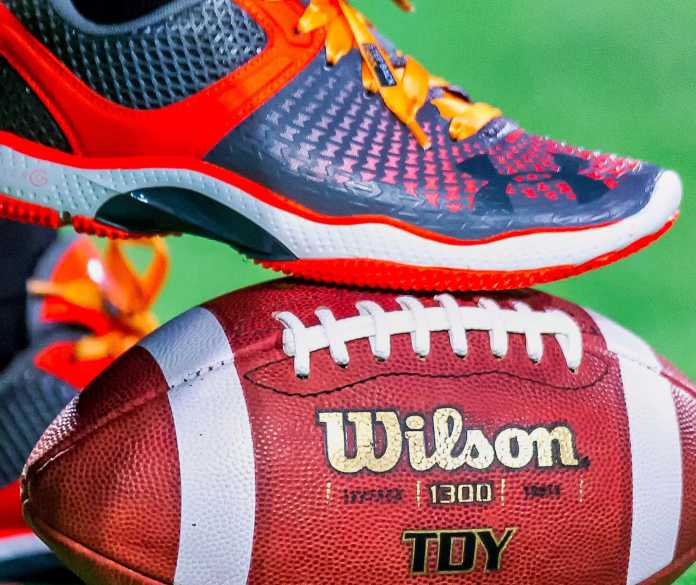 As the transfer portal continues to bring change to the collegiate ranks, Florida high school football has also seen its share of noteworthy transfers in the offseason. Here's a look at some of the biggest names to change teams in recent months, along with the potential impact each might have in 2022.
Cormani McClain – Lake Gibson to Lakeland
The state's top 2023 recruit, as well as the top cornerback nationally, the five-star McClain transferred from Lake Gibson to Lakeland, making the Dreadnaughts the potential favorite to win in Class 4S-Region 2. McClain, a two-way standout for the Braves each of the past two seasons, with 19 interceptions during that span, adds to what is shaping up to be a deep Lakeland team, one that features another Lake Gibson transfer in four-star safety Brayshon Williams.
Malik Bryant – IMG Academy to Jones
Not only is Bryant the state's top outside linebacker, an argument could be made that the four-star is the top player at the position nationally as well. After spending the last two seasons at IMG Academy, Bryant transferred to Jones, the same school where he collected 14 sacks as a freshman back in 2019.
Sedrick Irvin Jr – Gulliver Prep to Miami Columbus
A former long-time Notre Dame commit, Irvin transferred to Miami Columbus from Gulliver Prep in the offseason. The four-star prospect will likely be a focal point of the Explorers' offense in 2022, as well as one of the top running backs in Class 4M.
Robby Washington – Killian to Miami Palmetto
Alongside brother Bobby, Washington transferred to Miami Palmetto, giving the Panthers one of the state's top receivers in 2022. What impact might Washington have for the Panthers in 2022? His 868-yard, 16-touchdown stat line in 2021 offers a good clue.
Jayvant Brown – Deerfield Beach to St. Thomas Aquinas
Brown transferred to defending Class 7A state champion St. Thomas Aquinas after two seasons at Deerfield Beach. A four-star prospect, he can truly do it all from the linebacker position, and should play a significant role for a Raiders defense that will be one of the best in Florida.
Tyler Aronson – Benjamin to St. Thomas Aquinas
Speaking of the Raiders, the defending 7A state champions are tasked with replacing a multi-year starter at quarterback in Zion Turner this season. Aronson, a four-star prospect in the 2024 class, is the most likely candidate to do that after transferring from Benjamin, where he threw for 2,177 yards with a 29:5 TD:INT ratio as a sophomore.
Adrian Posse – Monsignor Pace to Miami Columbus
Posse is one of the more notable names to move teams as the four-star transferred to Miami Columbus from Monsignor Pace. He's one of Florida's top quarterbacks in the 2024 class and will team with Irvin to comprise one of the top backfield duos in Class 4M.
Blake Boda – Seabreeze to Cocoa
Yet another quarterback among the most notable Florida high school football transfers, Boda is the likely replacement for Class 4A runner-up Cocoa's 2021 starter, Davin Wydner. He's coming off a junior season that included 2,021 passing yards with an 18:4 TD:INT ratio.
Santana Fleming – American Heritage to Western
If you're looking for one of the top wide receivers among 2022 Florida high school football transfers, Fleming is a good name to know. Transferring from American Heritage to Western, the three-star prospect will be the potential No. 1 target for returning quarterback Collin Hurst, who was among the state's leaders in passing a year ago.
IMG Academy
Consistently one of the top programs nationally, the Ascenders regularly welcome out-of-state transfers every year. Of the players who transferred to IMG Academy in the 2021-22 offseason, the names to know on offense include Jerrick Gibson, Parker Leise and Jayden Bradford, while Ellis Robinson IV, Jonathan Echols, Jordan Johnson-Rubell and Jaydan Hardy will all make an impact on defense.