We tell you everything you need to know about the 2022 Berrien football team in this preview. We take a look at roster changes and what fans can expect from the team this season.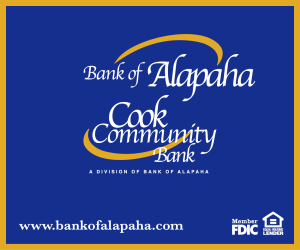 2021 Stats
Overall Record: 4-6
Points Scored: 207
Points Against: 204
Key Losses
The Berrien Rebels will lose one-half of their two-quarterback system that coach Tim Alligood prefers to run his offense with. Gone is Justin Cribb, who threw for 685 career yards with four TDs, and compiled 303 rushing yards and two TDs on the ground.
Also lost to graduation is RB/SS Artavious Williams, who rushed for 1498 yards with 10 TDs, and on defense had 49 tackles with 1 sack from his SS position. His safety partner, FS Elijah Denson, also will also not return, and his presence – or lack thereof – on defense will be felt. He ended his Rebels career with 139 tackles from his free safety spot.
Another two-way player Alligood says will be missed is LB/TE Derrien Powell. In his only season as a Rebel, he had 47 tackles with a sack and a forced fumble. From his TE position, Powell had only five receptions, but one went for a touchdown.

Who's Back
Returning this year will be a mix of juniors and seniors, highlighted by a couple of 11th- graders who will lead the offense and the defense. Strong safety/WR Josiah Davis is a returning junior who has shined in both positions, enough to gain attention from a couple of big-time collegiate programs. Davis has offers from the University of Tennessee and Georgia Southern. From his safety spot, he had 51 tackles with a forced fumble and two fumble recoveries last season.
His counterpart, junior Demar Riley, has been used almost exclusively as a RB for the Rebels the past two seasons, and has 1,246 rushing yards on 152 carries – that's more than eight yards per carry, with 11 TDs. Aligood says the entire defensive front is returning in 2022, led by senior Jeremiah Tillman, who had 55 tackles, including eight TFL and a sack.
Returning at QB is senior Gavin Woods, who split duties at the position last season with Cribb. Woods passed for 341 yards and three TDs last year, and according to Alligood, will share the position this season with Davis. Punter Hayden Futch is back, and his return gives the Rebels one of the best special teams weapons in the region. He'll certainly be punting on fall Saturdays somewhere in the coming years.
What To Expect
Look for the Rebels to field one of their better teams under Alligood since he took control of the team as their head coach. He has practically the entire defensive line back, and they have been playing together as one starting unit for the past couple of seasons.
Speaking of the defense, Alligood feels that the starting front four of Tillman, Henry Range, Darius Calhoun, and Carlos Reliford could be one of the best defensive fronts in the state. A lot will depend on Alligood's two-QB system and whether Josiah Davis can step in and compliment the play of Gavin Woods this season. Futch will be his dependable self, allowing Berrien to win the battle of field position.
Prediction
This is a good team and could make some noise in the new look Region 1-2A. Look for a 6-4 overall finish.
Want to get the latest news and opinions in the Georgia high school sports world before anyone else? Subscribe to our email newsletter!