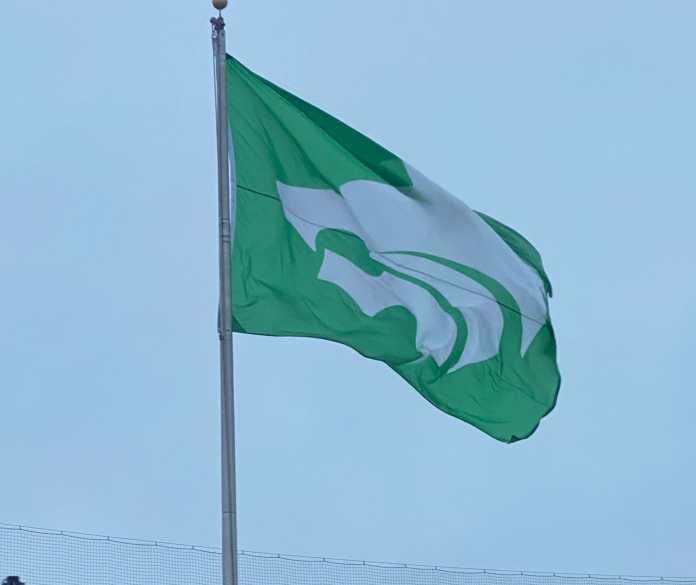 This week's guest on our ITG Next Georgia "4 Questions with the Coach" segment is Buford Athletic Director Tony Wolfe, who served as the Lady Wolves' head softball coach for 14 years, leading them to 10 consecutive state championships and 11 region titles. He also served as the Buford baseball coach for 21 seasons, with several seasons spent coaching both teams. He won two state titles with the Wolves baseball team.

Q: Coach, you served many years as both the softball and baseball head coach before deciding to retire from coaching to focus solely on your duties as the Buford athletic director. What are the biggest difference between being a coach and an AD?
A: Coaching is all about connecting and leading kids. The opportunity to pour into kids and watch them mature as young people and grow as athletes is the most rewarding job I have ever had. I literally would coach for free just to connect and impact kids.
The AD position allows me to serve and support our coaches, and that is very rewarding and enjoyable. It is so much more administrative, preparing and executing the operations for activities like games, practice and meetings. I love the challenge of being prepared and operating a first-class event in whatever venue we host.
As AD, I have a wider range of responsibilities that include staff development, facilities management, finance, event operations, adherence to local and state rules, and being a liaison to our community. I miss the relationships with our kids, and I miss the competition of coaching as well.
Q: You have seen a lot at Buford High in your career, both as a coach and in an administration role. Is the upcoming transition to Class 7A this fall likely to be your biggest challenge so far as the athletic director at Buford? Can you explain?
A: I would say so, yes. It is an exceptional challenge to move into 7A. We have a great respect for the programs, talent and coaches in 7A, and know success will be difficult. I believe the depth of talent in 7A is greater, and more teams in every sport have a legitimate chance to win it all than maybe in the smaller classes. 7A schools generally have more resources, and so their kids and coaches are more prepared as well.
Our biggest concern will be the fact that we have about 1,900 students, and we will be playing schools with 3,000-4,000 students. That is a major obstacle for us. Because we have less students to select teams from, we will struggle to have the talent in some sports, and the depth in other sports to compete week after week.
Q: Buford High wasn't always the great program that it is now. For those who may not know or remember, what was it like at Buford when you first arrived at the school?  What have been the biggest changes with respect to Buford athletics since you first started?
A: That is a great question. When I began in 1996, we were in Class A, with 420 students. We had to scrimmage half-line in football practice because we only had 23-24 players in grades 9-12. In baseball, we had 21 total players, grades 8-12. It has been an amazing journey to reach 7A over the past 20-25 years.
Over the years, we have watched our small town grow into a large community. Our growth has been pretty steady over the past 10 years, and we have seen our community grow residentially and commercially.  Our community has become more affluent in this time as well. We have grown tremendously academically as well as athletically.
The biggest challenge has been to hang on to the small-town atmosphere, while growing into a large school system and community. This community dates back to the 1800s and the school system is 80+ years old. There is lots of history and community here, and we never want to lose that.
Q: Coach, reflecting on your overall career to this point, what have been the highest and lowest moments? Sports are always going to bring the highs and lows of emotions. What's been yours?
A: There are so many highs, it is difficult to determine one. I have been blessed beyond imagination in my 26 years at Buford as a coach and athletic director. If I had to, I would say winning state softball championships with my daughters on the team would be at the top of the list. Winning the baseball state title in 2011, in my 15th year as head coach, was exceptionally rewarding. Being an assistant football coach when we won 45 straight games from 2001-2003, and three state championships, was unbelievable as well.
The lows are fewer of course, but they honestly stick with you much longer. Losing to Commerce in the 2000 football state championship was heartbreaking. They were so talented, but we thought we could win. Losing in the 2006 baseball final four to Lovett in game 3, on a bottom-of-the-7th, walk-off three-run homer crushed me. I loved that team and those kids, and they deserved a better fate.
In 2016, we lost the baseball state championship in a great three-game series to Locust Grove. We were the defending state champions and had won 19 straight state playoff games, before losing two tight games and the series. That was one of my favorite teams ever, and a tremendous group of kids who I loved being around every day.
I say all of that, but in all honesty, the real reward in coaching is the relationships you develop with coaches, players and parents. I am forever grateful for the relationships I have developed over the past 26 years here, relationships that made me a better, man, father, husband, coach and teacher. I have been blessed greatly and I am grateful for every moment, both good and bad.