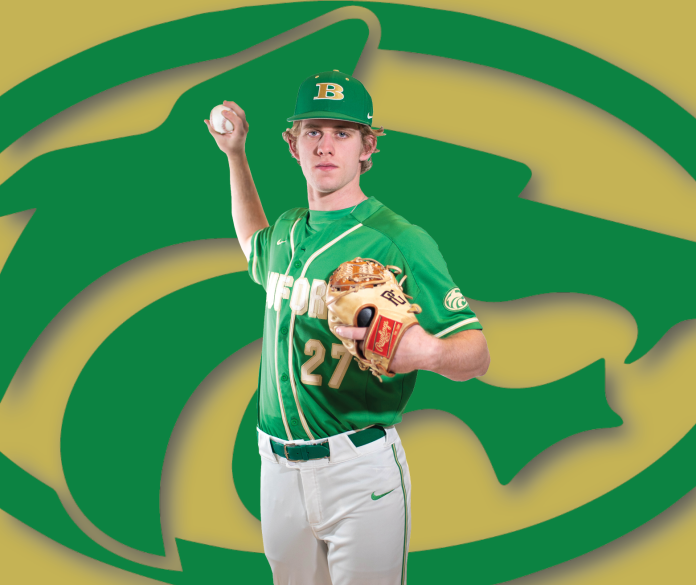 The Story Behind Buford High School's Drive to Be the Best in Everything
Buford High School wasn't always like this. No, not like they are today, with championship after championship. While they have been on the fast track of growth overall as part of Gwinnett County, pushing the school's athletic program from the smallest class, single A in 2001, to the state's highest classification beginning with the current 2022 sports season, Buford's beginnings were rather humble.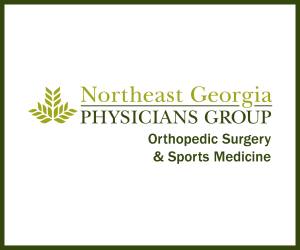 The school opened in the 1940s, with the first football team taking the field in 1946. Buford would begin as a Class 1A team and remain a member of the state's smallest classification for over 50 years. Then, beginning in 2000, things began to change. The northern Atlanta suburbs would begin absorbing the flight of residents from the city of Atlanta, whose growth took off with the city landing the 1996 Olympic Games, followed by the Mall of Georgia located in Buford in 2000. Those events are just a small part of an overall series of events that many describe as "The Perfect Storm". 
View this post on Instagram
The fact that Buford was a city school system to begin with would give them a great head start, as many systems around the state were, and still are, county-run. In fact, of the 181 Georgia school districts, there are only 21 city school districts. Buford is one of those. 
Another plus was the cooperation between city government officials and the school's Board of Education. Current Buford Athletic Director Tony Wolfe and former Buford head football coach and Athletic Director Dexter Wood, who between them have over 50 years of combined experience at Buford, point to two leaders who were key players in ensuring the success of Buford City schools, including Buford High School. 
Phillip Beard, an alumni of Buford High School, served as Chairman of the Buford City Commission as well as chairman of the school board. Under his guidance and leadership, Beard convinced the commissioners to devote resources to the city school system, which began an era of making sure the schools were top priority. 
🚨Round 1 Information🚨#GoldStandard pic.twitter.com/57hiJwnMt4

— Buford Basketball (@Buford_MBB) February 20, 2022
"I work to make sure we have the funding to give our students the best facilities and educators possible," said Beard. 
With the help of great superintendents, Beard began to take the school system to the next level. Beard has served in the local government for 45 years, and his financial ingenuity, business smarts, and clear plan have built a successful school system, highlighted by Buford High School. But, Beard wasn't alone.
Banks Bitterman was hired as principal of Buford High in 2008, and with a lot of ground work and solid foundation already laid, he kept the momentum going, raising the bar of the arts and academics. 
"Mr. Bitterman elevated our school academically to a much higher level," said Wolfe. "He stressed that our arts and academics would absolutely not take a back seat to athletics." 
While that was true, athletics would indeed also benefit as well from the aforementioned investment in resources. As the old saying goes, "A rising tide raises all boats." 
2021 GHSA AAAAAA State Champions! #Gloryland | #AppEra pic.twitter.com/aFywXKQ0E7

— Buford Football (@buford_football) December 11, 2021
Wolfe, who came to Buford as the head baseball coach in 1996, arrived just as things were starting to take off. He explains how that cooperation helped spur the growth of Buford High School and its athletic programs. 
"We were not a wealthy school when we first opened up, but the work of our city leaders and the school board worked so well together and shared a vision for where they wanted the school to go," Wolfe said. "The city of Buford has done a great job of continuing to lend any and all support to the school. It really is a unique partnership."
"Triple A Excellence: The Arts, Academics, and Athletics" – whatever needed to be done, the city and the board would invest the time, money, and resources into making Buford great in those three areas. 
"Let's be successful and do whatever it takes," Wolfe said. 
That included building the finest facilities and hiring the best teachers and coaches. It was a shared goal from the start, thus the investing in Buford's future was off and running.
A big part of the vision that the community and school leaders had for Buford High school included hiring the best teachers and coaches. One of those coaches was Dexter Wood.
Wood had been head football coach at Marietta but liked what was happening a couple of counties to the east in Gwinnett County. 
"I was intrigued with Buford," said Wood. "It was an independent city school system, and that was something that I felt I wanted to be a part of. I liked the geographical location of Buford and thought it would be a great place to locate my family." 
Wolves go 1-0 in Region play! pic.twitter.com/sGoCbL8Hat

— Buford Tennis 2022 (@BufordTennis21) March 2, 2022
Wood had been the head football coach at Marietta and was hired in the same capacity at Buford High School. He became the Wolves head coach in 1995, then was named Athletic Director four years later in 1999. He would remain in the dual role until 2004, when he stepped down as football coach to focus on his duties solely as an administrator and continuing as the school's athletic director. He would continue to oversee the growth of the athletic department as athletic director for the next 13 years, until 2017.
Following Wood as the team's head football coach was Jess Simpson. He took over the program in 2005, and enjoyed tremendous success, leading the Wolves to seven state championships over the 12 years as head coach. Buford's record during that time was an amazing 164-12, a .932 winning percentage.  
Buford Girls basketball coach Gene Durden is currently in his 17th season at the school,  and, like Coach Wood, had heard about Buford. Durden was coaching in Dade County, in Trenton, Ga. and had been there for 13 years but felt it was time for a change. 
"We had four children, and wanted to put them in the best opportunity to succeed, in both academics and athletics," said Durden. "We looked all over Georgia, and the southeast, for coaching opportunities not only for myself, but for a school system that provided our children with great opportunities as well, and that's when we discovered Buford, and their vision. We knew right away that Buford was where we needed to go." 
Beautiful night to celebrate our teachers and everything they do for our Student athletes! Thank you to the teachers chosen and all the teachers that impact our athletes daily! We appreciate you! 10-0 victory over Dacula tonight too. 💚🐺⚽️ #teacherappreciation #wolvesonthehunt pic.twitter.com/nWIaGHaFAO

— Buford Lady Wolves Soccer (@BLadyWolves) March 2, 2022
Durden was even willing to take an assistant coaching position in order to move his family to Buford High, which is exactly what he did. 
That attraction was able to bring to Buford one of the state of Georgia's most successful high school baseball coaches in Stuart Chester. Chester was at Cartersville High School, where he coached the Hurricanes baseball program for 21 years, 13 of them as head coach. Cartersville played in 8 state championship games, winning six titles. He led the team to a 574-140 record on the diamond and was elected to the Georgia Dugout Club Hall of Fame in 2014.
Chester also served as the Defensive Coordinator for the Cartersville Purple Hurricanes State Championship football team in 1999, so he knew what a winner looked like.
"First of all, everyone knew about Buford," said Chester. "The facilities, the championships, the name… you knew what Buford was all about. But, I found out that it was the people that really made Buford special, and still does." 
The Wolves head coach just wrapped up his fifth season at Buford, where he has led the Wolves to a 104-39 record. Bringing aboard coaches like Wood, Wolfe, Durden, Simpson, and Chester, along with others, were all a part of what the city and school leaders had envisioned. 
"It was all a part of the perfect storm," said Wolfe. "It was everything coming together that has led to the success of Buford High School." 
That perfect storm included:
The Mall of Georgia being built in 2000

Population growth explosion: 21% increase from 2000-14

Phillip Beard City Commission/BOE Chairman

Banks Bitterman hired as principal in 2008

New facilities

Top Coaches

Best Educators
Just as Board of Education Chairman Beard and Principal Bitterman had promised as part of the Triple A Excellence to Arts, Academics, and Athletics, Buford had indeed hired the finest coaches, teachers, and administrators at Buford High School, and had said all along that academics and arts would not take a back seat to athletics. The results were proving that to be true. 
Buford quickly developed a reputation for its stellar arts, academics programs, and initiatives, and this began to attract more parents looking for their students to have the absolute best overall experience. Suddenly, Gwinnett County exploded with growth, and Buford High School began to grow along with it. 
Here's a breakdown of Buford's meteoric climb through the GHSA State Classifications:
1946-2002: Class 1A

2002-12: Class 2A

2012-14: Class 3A

2014-16: Class 4A

2016-20: Class 5A


2020-22: Class 6A

2022-23: Class 7A
Here's a glance at the state championships by sport: 
Football: 14

Softball: 10

Wrestling: 10

Girls Basketball: 8

Volleyball: 4

Baseball: 3

Gymnastics: 3

Girls Track: 3

Boys Track: 2

Boys Basketball: 2

Total: 59
Just as Board of Education Chairman Phillip Beard and Principal Banks Bitterman had promised, the arts and academics would never take a back seat to athletics, and the results from Buford's Literary Arts competitions would prove them true to their word. Not only did Buford High School's Arts program win multiple state titles, it has actually won more state championships than the football program has. 
The Literary team has claimed 18 state titles, while football has 14. The Buford Theatre One Act has won five state championships. And you thought football was king at Buford.
As is the case with any program and sport that repeatedly competes for and wins championships, it's natural for rival teams or their fans to make allegations of wrongdoing, like recruiting players. Some programs are accused of maintaining apartments that schools use to temporarily house students who want to transfer in. Another accusation is that students transfer in to play football (or another sport) for one or two years to help fill a role, but just temporarily. 
Buford has faced similar rumors and allegations, but here's the truth. Within the Buford city limits, the number of available apartments is less than 10.
"There are actually four-to-six older apartments in total, not complexes, but total apartments," said Wolfe.
What about those temporary move-ins from players for a year or two? Not at Buford High.
"Tuition students are accepted as rising K and rising ninth-graders, no other grades. Those two grades are it," Wolfe said.
That means if a tuition student is a rising sophomore or higher class, they're not getting in to Buford High and on the football team. Wolfe also reminded us that 10th, 11th, and 12th grade tuition students are declared migrant students by the GHSA and are not eligible for varsity competition for one year.
So, the bottom line? Buford High School runs a tight ship, and there's no funny stuff when it comes to student-athlete eligibility.
With Buford High School experiencing success in all areas – the arts, academics, and the growth of the student body seemingly not slowing down – a decision was made to build new facilities that could accommodate the growth. In 2016, a brand new, state-of-the-art, 5,500-seat, multi-use facility known as Buford High School Arena was finished. The school and the city of Buford share the venue, and during the season, it serves as the home to Buford's indoor sports teams. 
Buford track and field 400 relay posts nation's No. 1 time https://t.co/Yp9yNZCH0s pic.twitter.com/5qtmT95qVr

— Gwinnett Daily Post (@GDPsports) February 28, 2022
Almost immediately following the construction of the new arena in 2016, it was announced that construction would begin on the new Buford High School. The $85 million project was completed in July of 2019. The massive new school consists of three separate buildings: one for academics, one for the arts, and one for athletics. There are 94 classrooms, two gymnasiums, and a theatre that seats approximately 1,000 people. 
"Every square inch of this project is dedicated to the success of our students," said Superintendent Bob Downs.
That dedication to excellence continues. In 2018, 16 acres, situated directly across from the new high school, was purchased, and the early stages of clearing land began late last year for what will become the new football stadium. It will seat 10,000 fans, and school officials say that they hope to have football being played there in 2024-2025.
There's a lot that can be said about Buford and the success they've had throughout the years, but there is no denying the obvious: They are dedicated and driven to be the best.