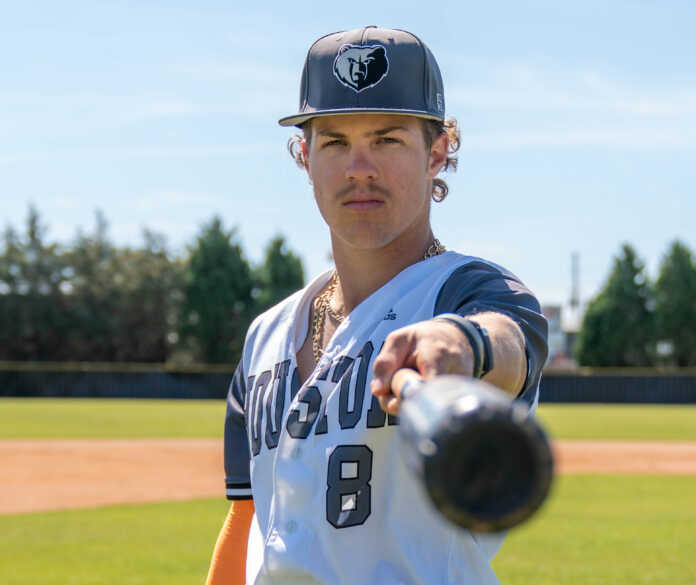 Here is a look at our Georgia high school baseball preseason top 10 rankings. These are the teams we think are going to be the ones to beat in their respective regions and classifications in 2023. While high school football certainly gets a lot of attention, and much deserved, there is a lot of major talent in the Georgia high school baseball landscape, too.
Parkview leads our poll as Chan Brown's Panthers have college commits at practically every position heading into 2023. He talks about how hard his team has worked this offseason (see the Parkview team caption below).
A couple of other programs known for their history of fielding strong baseball teams come in at the No. 2 and No. 3 spots in Houston County and Lowndes, respectively, and either one could make a strong case for the top spot.
Really, every one of the following teams are good enough to win championships. That's why we have them as our 10 best. Here they are, our ITG Next top 10 Georgia high school baseball preseason rankings for 2023.
1. Parkview (7A)
The Panthers are the ITG Next No. 1 preseason baseball pick, and with as much talent as coach Chan Brown's team has returning, it would be hard to not select Parkview as the top team. They return 10 players who are committed to play collegiately, including potential MLB first-round pick SS Colin Houck.
Other returning seniors and their committed schools are OF Ali Banks (Georgia Highlands), RHP Jackson Colett (Berry College), and RHP/1B Landon Stripling (Texas Tech).
Returning juniors include 3B Cade Brown (UGA), RHP Thorpe Musci (Georgia Tech), OF Makhi Buckley (Tulane), and LHP Ford Thompson (UGA). Starting C/RHP Ethan Finch also returns.
Coach Brown said that he and his team are focused on one thing: "Our players are getting ready mentally and physically to hopefully go on a fun ride this season. We want to get the program back to having a chance at a state championship."
Brown also said that he has been pleased with how hard his team has worked this offseason: "I am very proud of how hard these guys have worked towards achieving their goals."
This formidable lineup should send Parkview to the top of Class 7A by season's end.
2. Houston County (6A)
This baseball-rich program will once again contend for the Class 6A title, hoping to return to their dominance of 2021, when they last won the championship. The Bears of head coach Matt Hopkins will return 10 starters and have just about everything you need to win a title: strong pitching, position players, and some solid bats throughout the order.
Leading the returners will be All-State OF Drew Burress, who will also see time at 3B. Hopkins said that Burress showed incredible power last season and came very close to a state record at the plate.
"Drew hit 17 home runs last season and missed the state all-time RBI record by one with 73," Hopkins said.
HoCo has maybe the most intimidating RHP in 6-foot-7 Andrew Dunford. He'll make RH hitters think twice before digging in too hard in the batter's box.
Hopkins said the goal is "to win our county, win our region, and compete for a state championship."
"This year's team is hungry following last season, and they are driven to do something special this spring," he said.
3. Lowndes (7A)
The Vikings are ready to roll into 2023 with a complete roster of talent from top to bottom. Coach Ryan Page will have perhaps his deepest team to give the Vikings a real shot at making noise in Class 7A this year. Page said that he is excited about the experience returning this season.
"We are returning seven starters and most of our offense from a team that scored runs last year," Page said.
He also said the team's defense should be a plus, but that the great unknown is on the mound.
"We return our closer from a year ago, but we are going to rely on some guys who don't have a lot of pitching experience," Page said.
However, there should be more than enough position players to carry the Vikings. Carson Page is a junior 2B who is already committed to Georgia Tech and plays with the 15U Team USA. CF Qrey Lott is one of the best outfielders in Georgia, and 3B Tate Sirmans, who is committed to South Carolina, plays the hot corner better than most. Watch out for the Vikings in 2023.
4. North Oconee (4A)
Topping last season's Class 4A state championship 39-1 season will be tough, but with returning All-State selections Cale Stricklin, Jack Fabris, Grayson Goodbee, and KJ Moon all returning to give the Titans a solid core, look for head coach Jay Laslee's team to make yet another run at defending their state championship in 2023.
The Titans will also have an imposing presence on the mound with 6-foot-3 RHP Wyatt Land returning, along with a big bat and strong arm in 6-foot-4 OF Kyle Jones back. Other contributors expected to help get the Titans and Lasley another championship are junior RHP Braedon Hussen and senior C Cam Hassan.
5. Cartersville (5A)
The Purple Hurricanes of head coach Kyle Tucker advanced to the Class 5A state championship game last season, only to fall to eventual state champs
Loganville. But solid pitching is the thing to give any team a shot at a state title, and Cartersville has as solid a group as anyone in Class 5A in 2023. That group includes Ryan Johnson, Caden Carroll, and Phillip Schlitz, all RHPs. Cartersville will ride that staff to another chance at finishing the drill this year.
6. Etowah (6A)
The Eagles move from Class 7A to Class 6A this season by way of reclassification, but regardless of what class they are in, look for similar results from coach Greg Robinson's team in 2023. Under his leadership, Etowah finished as the Class 7A runner-up last year, but with almost everyone returning this season, that may be enough to put them over the top this time.
Back are three RHPs in senior Danny Hershberger, junior Dimitri Angelakos, and junior Caleb Hughes. Hershberger and Angelakos are both All-State selections. Look for senior RHP Isaac Griffin to give an additional strong arm to the Etowh pitching depth this season.
7. Thomas County Central (6A)
Talk about a loaded team. Thomas County Central head baseball coach Ryan Strickland will enter the 2023 season with as talented a group as he has ever had at this tradition-rich program.
The pitching staff will be led by big 6-foot-4 Griffin Taylor, who led the team in doubles last season while batting .480. He'll be called upon by Strickland to produce at the plate as well as on the mound once again this year.
Taylor, who stopped by the ITG Next offices recently, said he expects to be slotted in the No. 1 or No. 2 spot in the rotation and that he likes what he and his teammates are bringing into the season.
"We have been working hard, and the mentality of our team is great," Taylor said. "We have had a great offseason working in our limited groups, and I'm excited about the team. We have a new player in Reid Gainous who I think is going to help us a lot."
Gainous transferred from Cairo this offseason. 
8. Mt. Paran Christian (2A)
The Eagles are coming off a 2022 season that saw them come up shy of their goal of a state title in Class 2A. They advanced to the semifinals last year, with half of their four losses coming in the semifinals to Wesleyan. After winning Game 1 over the Wolves, Mt. Paran fell 11-7 and 7-6 in a heartbreaking finish to an otherwise fantastic season, finishing 33-4.
The Eagles return the middle of their infield with All-State selections Tate McKee and Jake Tucker. Senior CF Nick Jermain returns, while Paul Farley leads the returning pitchers. Kyle Reese will lead the Eagles into the season beginning on Feb. 22 against Midtown.
9. Metter (1A-DI)
Metter will be trying to add another championship trophy to an already crowded display, with several returning starters back from last season's 31-win, state title team.
The Region 4 Tigers of head coach Zach Rackett will be led by returning junior and Vanderbilt commit Rustan Rigdon, who will return at SS and will pitch. Seniors Kaliq Jordan and Reco Coney will play OF and be counted on to pitch this season. Senior Brooks Longgrear will man 1B again this year. Senior Smith Delke will play a utility role, jumping in at 2B, SS, or wherever needed by coach Rackett.
Metter has won two straight state championships. Will 2023 make it a three-peat for the Tigers? 
10. Wilcox County (1A-DII)
The Patriots return nine starters from last season's 27-2 team, and head coach Stephen McDuffie hopes they can make yet another deep run this season. Last year saw a dominating playoff performance with impressive, back-to-back 2-0 series sweeps of Treutlen and Clinch County before falling to Social Circle in the quarterfinals.
The returning starters include senior 3B Larsen Luke, a couple of pitching lefties with sophomores Johnny Nutt and Jake Howell, and big RHP Jordan Stephens. Sophomore Garrett Keene is an All-State selection who will return to play middle infield as well as pitch (right-handed). SS Abe Stows is a senior who will return to give the young but talented Wilcox team guidance this season as they work their way toward what we predict will be a solid run at the GHSA Class 1A-DII state championship.