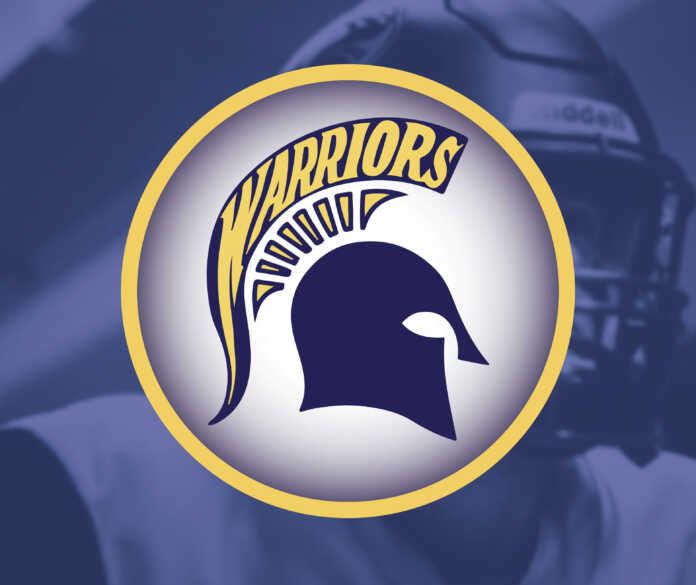 Our guest for this week's Florida "4 Questions with the Coach" segment is Steinbrenner Warriors head football coach Andres Perez, who has led the Tampa-area team since 2012. He is a two-time National Football Foundation Coach of the Year, and he has led the Warriors to the FHSSA state playoffs for the past four seasons, including the Class 8A final four in 2019.
That year, Perez led Steinbrenner to a 12-2 season. The 2022 Steinbrenner football team is coming off a 6-5 campaign that saw their season come to an end in the first round of the state playoffs. Here Coach Perez talks about the 2023 Warriors squad and what he expects from his team.
Q. Coach, it's great to catch up with you again. Let's talk about this graduating 2023 senior class that will not be returning. You have some really good guys to replace, including running back Kirby Vorhees, offensive lineman Nathan Staggs, and wide receiver/kick returner Demetrius Carter. All three have signed to play collegiately, which is always a great occasion to celebrate. How much have those players and the rest of this class meant to this Steinbrenner football program?
A. This senior class was definitely one of the special ones. That kind of class that does not come around every year. Those players set the tone for a senior class that for the first time in school history made the playoffs four consecutive seasons. Not only did those guys elevate our standard on the field, but they also did it off the field with their leadership, character, and academic success (5 Academic State Championship). Kirby Vorhees scored the first time he ever touched the ball in a varsity game as a freshman, and from there, it was nothing but up for this senior class.
Q. Another big part of the Steinbrenner football tradition is your kicking game. Of course, we know that despite Noah Ruggles' missed kick in the College Football Playoff, he has had a super career with Ohio State, and will undoubtedly have a bright future in the NFL. Another member of that 2023 class who will be missed is Collin Young. A lot of people don't pay attention to kickers until you don't have them around anymore. I am sure you will miss his consistency, right? Who do you have slated to step in and take over the kicking duties?
A. Noah's unparalleled work ethic and sheer athleticism will allow him to persevere and continue his phenomenal kicking career. There is no doubt that he will be winning a job in an NFL camp this coming year. Collin brought a lot of stability at the position for us the last couple of years. We are eager to continue the tradition of great kickers this year at Steinbrenner, where there are already several guys from the soccer team fighting for that position.
Q. Now, let's talk about the good news, which is those contributors from last year's team who will return this season. That starts with quarterback Ty Robinson, who has been a two-year starter for you. What does it mean to have him back to lead the offense this season, and who are some of the other returners you look forward to having back this year?
A. The game has really slowed down for Ty this past year, and we really will look to him for leadership and experience this year. He is really taking control of the offense and understanding that we expect him to be a coach on the field. He is ready to dominate this senior year.
We have a history of having very explosive offenses, one of which led the entire state in scoring just three years ago and has consistently averaged over 35 points per game. This coming year we are really excited about WR Brady Messenger, WR Jamey Bollo, and a newcomer, ATH Darryon Williams. Our offensive line is as tough as they come with guys like center Jackson Cooney leading the group, and our defense we will be anchored on all levels by DL AJ Hill, LB/Edge Will Miller, and DB Cason Colvin-Powell.
Q. Coach, last season reclassification put your program in the 4 Metro class, but the district is still pretty much the same, with Sickles replacing Alonso. How do you feel about the competition this season, and do you expect East Lake to once again be your biggest obstacle in winning the district as you did two seasons ago?
A. High school football in our area is such a rollercoaster ride that any one of the schools in our district has the potential to come out on top. Sickles and Alonso are both two up-and-coming programs with great leadership that we know will simply get better and better. This past year we dropped a 54-28 lead to lose 55-54 and miss out on a district title to East Lake. I can assure you that our boys will have that game fresh on their minds as they prepare for their season and rematch with East Lake.