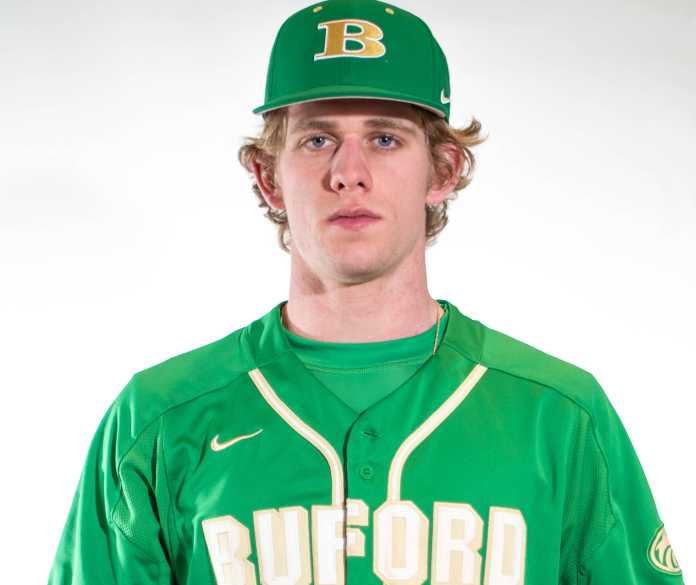 Despite not receiving the same constant spotlight as those at the professional and collegiate levels, high school athletes are no stranger to being well-known nationally at such a young age. Here are 10 of the most popular high school athletes in 2022.
1. Arch Manning
While his last name alone sticks out among today's most visible high school athletes, Manning's on-field play certainly delivers as well. The nation's consensus No. 1 overall 2023 recruit out of Isidore Newman High School in Louisiana, Manning is a generational talent at the quarterback position, and one of the most coveted football recruits in recent memory.
2. Bronny James
James is one of the more talked-about high school athletes in recent years, and arguably the biggest name in high school sports today. The son of NBA star LeBron James, Bronny is a four-star prospect in the Class of 2023 who attends Sierra Canyon High School in California.
3. Druw Jones
The son of former 10-time Gold Glove winner Andruw Jones, Druw is likely the most well-known high school baseball player on a national level. The projected No. 1 overall pick in the upcoming 2022 MLB Draft , Jones is a standout outfielder at Wesleyan High School in Georgia.
4. Mikey Williams
Williams, another prominent name in high school basketball's 2023 class, is similar to James in that he has been one of the most well-known high school athletes on a national level for years. The five-star combo guard attends Vertical Academy in North Carolina.
5. DJ Wagner
Wagner, a talented 6-foot-3 combo guard out of Camden High School in New Jersey, is the nation's consensus No. 1 overall basketball recruit in the Class of 2023. The son of former NBA player Dajuan Wagner, DJ is a prep prospect coveted by collegiate programs such as Kentucky, Louisville and Memphis.
6. Nicholaus Iamaleava
Iamaleava made national headlines when he committed to Tennessee back in late March. He's another top prospect in a loaded 2023 quarterback recruiting class nationally. Attending Long Beach Poly High School in California, the five-star threw for a total of 2,244 yards and 33 touchdowns during the 2021 season, with only one interception.
7. Dylan Lesko
Arguably the top pitcher in all of high school baseball is Lesko, a right-hander from Buford High School in Georgia. Lesko is the reigning Gatorade National Player of the Year and a projected Top 10 pick in the 2022 MLB Draft.
8. Matayo Uiagalelei
The brother of current Clemson starting quarterback DJ Uiagalelei, Matayo has been an often talked-about football recruit for years. A two-way player at times for one of the nation's top high school teams in St. John Bosco in California, Uiagalelei is rated as a five-star prospect and one of the top edge rushers nationally.
9. Naas Cunningham
This talented 6-foot-7 forward is regarded as the consensus No. 1 overall basketball player in the Class of 2024. Having previously played at Gill St. Bernard High School in New Jersey, Cunningham play in the Overtime Elite professional league in 2022.
10. Elijah Green
Yet another elite 2023 baseball prospect, Green is expected to go within the top five overall picks in the 2022 MLB Draft. The five-tool outfielder attends IMG Academy in Florida.
Honorable Mention:
Malachi Nelson (Football – Los Alamitos, CA), Nyckoles Harbor (Football – Archbishop Carroll, DC), Kylan Boswell (Basketball – Compass Prep, AZ), Elijah Brown (Football – Mater Dei, CA), Maxwell Clark (Baseball – Franklin Community, IN), Dylan Raiola (Football – Chandler, AZ)