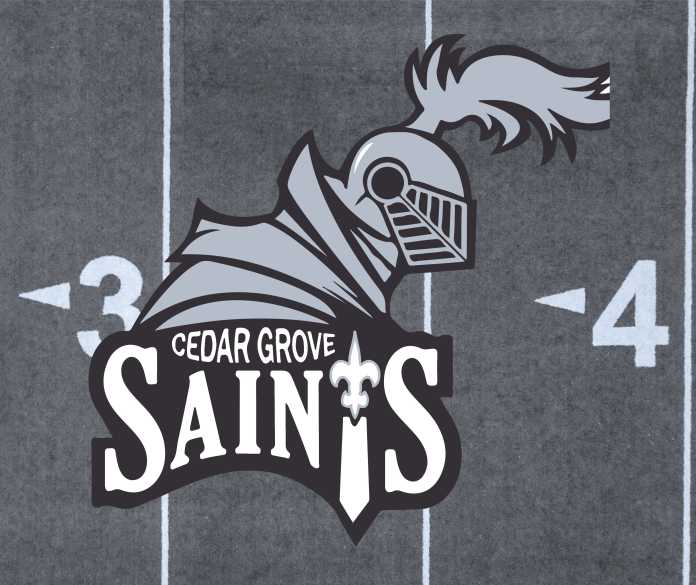 ITG Next spoke with Cedar Grove football coach John Adams about expectations for next season and the pressure to maintain a winning tradition at Cedar Grove. 
Q: Coach, you were named as the Saints head coach before the start of last season following the departure of Miguel Patrick. What was that moment like after spending so many years as an assistant?
A: Honestly, besides more responsibility, I'm still very hands on, and I don't carry myself any different. I'm still a position coach, and I just focus on getting better every day and my relationships with the community and my players. I can say I believe it was my time, and I'm honored to lead a great community that I grew up in and program that I've been a part of for the last seven years.
Q: You played at Southwest DeKalb under the great Buck Godfrey, then you coached with Miguel Patrick. Those two are considered to be among the best high school coaches around the state – and really anywhere. How much of an influence was it playing and coaching with those two great men?
A: Two great coaches that I still communicate with and seek advice from. Coach Godfrey was a great leader who stressed the importance of discipline and character. Coach Patrick was great in his preparation strategies and calmness during adverse situations. Definitely two coaches that  I've developed my coaching style after.
Q: Let's talk about the culture that is in place right now at Cedar Grove. You've won four state titles in the last five seasons, including last year. Coach, do you feel a certain pressure to keep that tradition going under your watch?
A: Yes, there are high standards and expectations with our program. We stress to our players about being a part of a dynasty and how important it is to continue the legacy at Cedar Grove High School. Another milestone we created this year was having three players drafted in the 2022 NFL Draft and another signing a free agent deal. Our players, coaches, and everyone involved in the program understand the tradition, and we focus on winning the day, faith, and making those around us better.
Q: Coach, how has this offseason been so far, and do think the team has what it takes to win another state title?
A: Offseason is off to a great start! I'm happy that things are getting back to normal in the world we live in. This has provided us the opportunity to hold workouts together, execute all lifts in the weight room, and be back at school on a regular basis. We lost some great players due to graduation. I know we have some guys that will step up and fill those roles. If we can stay healthy and the ball rolls our way, I believe we have a shot.