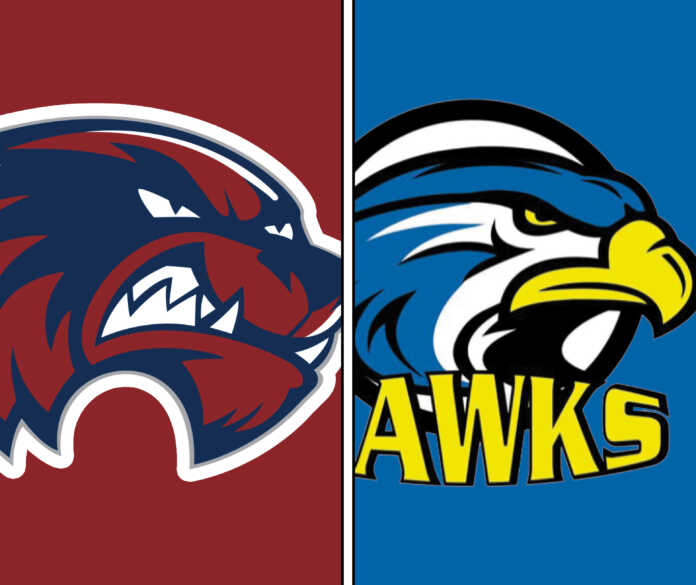 Two of Georgia high school football's longest losing streaks are history. Last Friday, both Woodstock and Central-Talbotton earned their first victories after extended streaks of more than 20 consecutive losses.
Prior to Friday night, Woodstock's last victory came in early November of 2020. The Wolverines defeated Etowah at home but failed to clinch a playoff berth that season after falling to Milton and Roswell to round out their region slate. It was those losses to classification powers that began the Wolverines' 25-game losing streak.
Under new head coach Troy Hoff, who led Eastside to two quarterfinals appearances in the previous three seasons, the Wolverines surprisingly faltered. Woodstock was blown out in all but one game, finishing the season with 10 straight losses. The misery continued into 2022, when the Wolverines were routed in every matchup and performed statistically worse in most categories than in the previous winless campaign.
Hoff was let go and Dan Devine was hired in the offseason. However, nothing appeared to change through the first three games of this season, as the Wolverines were trampled repeatedly. Then came a date with Lassiter, which had won by 50 points in the teams' meeting last season. After a strong start, Woodstock maintained its lead into the closing seconds, preserving a 20-10 victory and snapping a 25-game losing skid. It took nearly three years, but one of the longest Georgia high school losing streaks in recent memory had finally been broken.
Then there's Central-Talbotton. With their last win having come in November of 2019, the Hawks maintained a 27-game losing streak entering last weekend. Unlike Woodstock, Central appeared in disarray on both sides of the football, lowlighted by a 2022 season that featured 0 offensive points. The Hawks scored only 2 total points, from a defensive safety, in an eight-game season.
The previous two seasons were nearly as bad, with Central's smallest margin of loss 34 points in 2021 and 25 in 2020. Neither Cedric Stegall nor Chris Cowart, two relatively young coaches, could snap the skid. After the Hawks selected Andrew Hall to lead the team in 2023, their 25-game losing streak grew by two games after a pair of blowout losses to begin the season.
Then history was made. In a perfect storm of defensive excellence on one side and mistake-laden football on the other, Central stunned Twiggs County, which the Hawks had lost to by 48 points last season. Prior to the shocking win, Central had only won two of its last 47 games. Now the eight-point victory provides a glimmer of hope for a program that been stuck in despair.
Unfortunately, the road doesn't get easier for either program. Central-Talbotton must face top-ranked Schley County this Friday and Macon County on October 13. Woodstock will take the field against Rome on September 29, followed by another challenging region schedule. Regardless, the schools halted lengthy Georgia high school losing streaks with wins their fans won't soon forget.