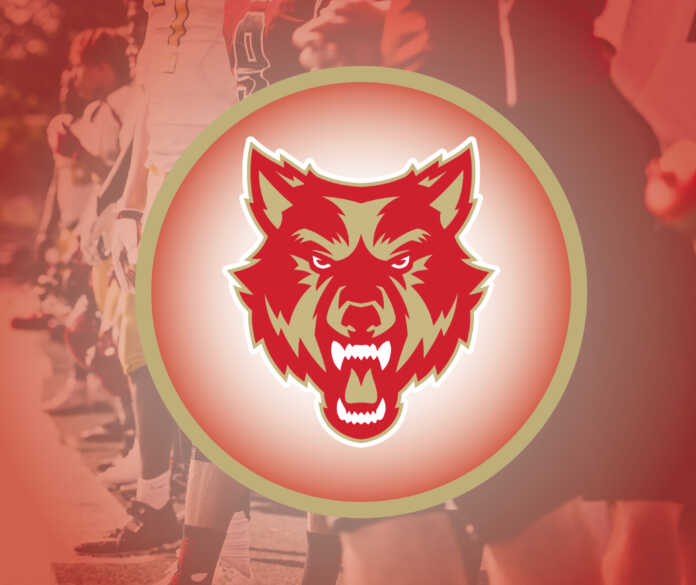 Our guest for this week's ITG Next Georgia "4 Questions with the Coach" feature is Rome head football coach John Reid, who is preparing to lead his team into the 2023 season, which will be his ninth in that position, as well as the athletic director role, at the school. Reid has done at Rome High exactly what he has become known for: arriving at a program, building it into a winner, and sustaining that success. One season after taking over the Wolves, he led the team to back-to-back state titles.
We caught up with Coach Reid and asked him about his Rome football team's 12-win season in 2022, and what it's like having one of the state's best signal callers returning in 2023. We also discuss the facilities race that's going on around the state right now.
Q. Coach Reid, I want to start by asking about last year's 12-2 team, and this year's group. You guys had a great season, finishing with 12 wins, a trip to the state semifinals, and a region championship with a perfect 6-0 region record. Talk about that Rome football team and how it stacked up with your teams from 2016 to 2018.
A. I think we had a good season in 2022. We finished 12-2, 6-0 in region play, and made the final four. Our two losses were to the 7A runner-up (Carrollton) and the 6A champion (Langston Hughes). We did not finish the last game like we wanted, so we got to work right away identifying strengths of our program that we can build on, and obviously some things that needed to be changed.
We had a great defense in 2022, and many of the players return in 2023. We had a young offense with a very good quarterback, Reece Fountain, who returns in 2023. We feel we have some really good depth, and we return a strong group that has had a strong offseason. It is difficult to compare 2022 with our teams from 2016-18 – too many factors are different. But our defense in 2022 was as dominant as any we have had here at Rome.
Q. Coach Reid, I'm a big believer that as long as you have a great quarterback, you can build a championship-caliber team around him. In other words, it all starts with having a great QB, and your Rome football team will have that guy in returning starter Reece Fountain. Talk about having him back, as well as the other top talent returning this season.
I agree with you that having an experienced, talented quarterback is a huge part of being successful. Fortunately for us, we have that in Reece Fountain. In 2022 Reece had the following stats: 3000 yards, 28 touchdowns 75% completion rate, 4 interceptions.  Reece is already on the top-20 list all-time in career yards and career touchdowns going into his senior season. That is impressive, especially when you consider that he runs a balanced attack that has featured a 1000-yard back in each of his three seasons.
Reece will be accompanied by some really good players in 2023.  We have a deep offensive line led by All-Region player Jarvis Adams. We have an all-state receiver back in D.K. Daniels. Also, the Collins brothers will be part of the receiving core, with Martavious at tight end and Darnell at split end. At running back, we have all three backs returning from last year: Javarious McDearmont (775 yards. 5 TDs), Chance Arthur (678 yards, 12 TDs), and Jaedon Harmon (550 yards, 6 TDs).
Q. It's not uncommon for head coaches to call plays, either on the offensive or defensive side of the ball. But you actually like to serve as a position coach on your teams. Do you like to rotate from one position to another each season, or do you stick with one area?
A. It is my belief that a head coach's duty is to assess the needs of his team and build a staff accordingly. As a position coach during my career, I have coached every position, including all aspects of special teams. I have coached deep snappers to D-1 scholarships. I have had a punter go on and punt for over 10 years in the pros (Jason Baker, Carolina Panthers). I have coached another punter who won the Ray Guy Award at the University of Florida (Charles Henry). In fact, we were reflecting on coaching different positions the other day, and I have coached an All-State player at every position, including defense and offense.
One of the reasons I mention this is it is my belief that young coaches are specializing too early in their careers at one position. My career as a head coach started out as an offensive line coach. I coached O-line for nearly 20 years. When we put our staff together at Rome in 2015, we needed a defensive line coach. After some interviews, I decided to do it myself, and I love it. We have created a legacy, a tradition of great defensive linemen here at Rome with Adam Anderson (Georgia), Jamarcus Chatman (Florida State), and most recently, Stephiylan Green (Clemson).
Q. Coach Reid, the competitive landscape among Georgia high school football programs is second to none, and to me that's never been more evident than now, with so many programs attempting to stay one step ahead of the competition by upgrading facilities and building new facilities. The Rome football program seemed to be ahead of the curve with the planning building of your facilities a couple of years back. Can you talk about that commitment there with your program, and what's your opinion on the facilities going up all over the state right now?
A. One of the pillars in building a championship program is facilities. What is it that we need to be successful on Friday night? We take into consideration the following: efficiency, safety/supervision, productivity, and cost. We had very poor facilities at Rome in 2015. We made no excuses, we shored up what we had, and we went to work. In the meantime I created a plan, did research, created a Powerpoint, and presented it to the superintendent. He in turn created a building committee and we went to work.
We wanted to be ahead of the curve when it came to building an indoor facility. What is unique to our building is not only the sheer size of it (the whole structure is nearly 700 feet long and 200 feet wide), but that it addresses the needs of athletes, students, and the community all under one roof. Our building has the following all under one roof: indoor football field, coaches' offices, equipment room, training room, meeting room, two locker rooms, weight room, career tech center, auto shop, agriculture lab, welding, culinary, engineering, JROTC, and more.  We made a commitment to the students. We took into consideration the economy, jobs market, and many other things. I think you will find ours to be one of a kind. However, I do believe you will see many new structures in the future.