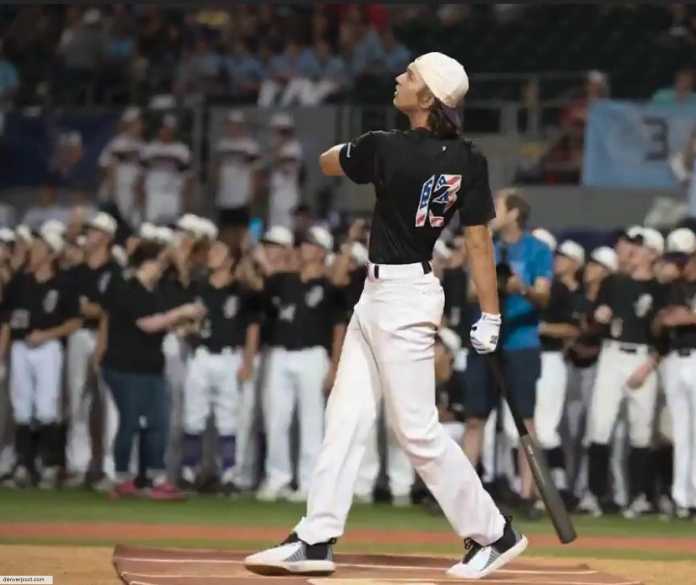 Top Rated Perfect Game Prospects: Where Are They Now?
There are obviously high expectations for top rated prospects out of high school. While the off-field hype is there early-on, there is an expectation that you will be drafted very highly in the MLB Draft, and then go on to be a massive piece of your future teams going forward.
When looking back at the last four top prospects out of high school, it's clear that this group has the chance to be special. Here is a look at the last four top rated high school prospects according to Perfect Game, as well as where they are now.
2021 – Brady House
Rated by Perfect Game as the top player in the Class of 2021 was House, a shortstop from Winder, GA. House was recently selected 11th overall by the Washington Nationals in the 2021 MLB Draft, and has begun his professional career by slashing .379/.455/.793 with three home runs in his first eight games with the FCL Nationals. House is currently Washington's No. 3 prospect, as well as the No. 57 overall prospect in baseball.
2020 – Zac Veen
The 2020 top player by Perfect Game was Veen, an outfielder from Port Orange, FL. Selected ninth overall in the 2020 MLB Draft by the Colorado Rockies out of Spruce Creek High School (FL), Veen is currently in his first professional season where he has posted a .908 OPS with 15 home runs, 73 RBI's, and 36 stolen bases through 100 games in Low-A. Veen is currently Colorado's top prospect, as well as the No. 53 prospect in baseball.
2019 – Bobby Witt Jr
The clear top player in 2019 was Witt Jr, an elite shortstop prospect from Colleyville, TX. Drafted second overall by the Kansas City Royals in the 2019 Draft, Witt quickly impressed in Rookie-Ball for the remainder of the 2019 season. After no minor league season in 2020, Witt has slashed .297/.363/.584 with 28 home runs combined between Double-A and Triple-A this season, which also includes an appearance in the 2021 MLB Futures Game. Witt is currently Kansas City's top prospect, as well as the No. 3 overall prospect in baseball.
2018 – Matthew Liberatore
The 2018 top ranked player was Liberatore, an impressive left-hander from Peoria, AZ. Drafted 16th overall in the 2018 Draft by the Tampa Bay Rays, Liberatore spent two seasons in the Rays organization before he was traded to the St. Louis Cardinals. Liberatore is currently in Triple-A with the Cardinals where he is the club's No. 2 prospect, as well as the No. 50 prospect in baseball.
As mentioned previously, each of House, Veen, Witt, and Liberatore were not only the top rated player in their class out of high school, but each are some of the top prospects in the game, and will continue to be must-see players from here on.
Written by: Matt Melton