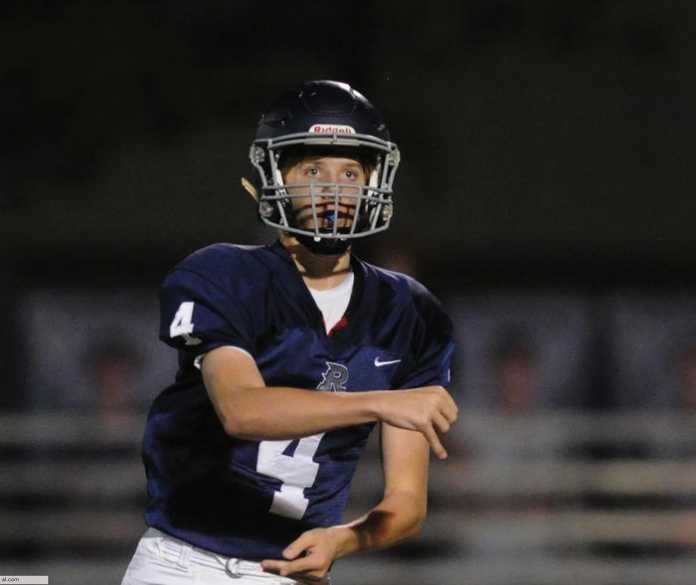 Top 5 Leading Passers in Alabama Through Week 5
With the 2021 Alabama high school football season approaching the mid-way point, there are a few notable quarterbacks who have set themselves apart from the rest with their production through the air so far. We take a look at the top five quarterbacks who lead the state in passing yards, based on the current stats as of September 19. 
Cade Ott Carruth – Hewitt-Trussville
The current top passer in the state of Alabama is Hewitt-Trussville quarterback Cade Ott Carruth. The senior has led the Huskies to a 4-1 record so far this season as one of the top teams in the state where he has completed 89 of his 145 passes for 1,138 yards with eight touchdowns and two interceptions. Carruth has also carried the ball 29 times for 87 yards and five touchdowns, while also averaging 227.6 passing yards per game with a 98.6 passer rating.
Andrew Hunter – Randolph School
The junior has quietly had one of best starts to the season of any quarterback in the state. Leading Randolph to a 5-0 record, Hunter has completed 61 of his 96 passes for 1,108 yards and 14 touchdowns with three interceptions while holding a 129.7 passer rating. Hunter has also excelled on the ground carrying the ball 51 times for a total of 444 yards and eight touchdowns.
Conner Harrell – Thompson
The defending 7A Back of the Year, Harrell has continued his phenomenal 2020 campaign so far this season. The North Carolina commit and four-star recruit has led the defending 7A state champions to a 5-0 record completing 57 of his 80 passes for 1,088 yards with 18 touchdowns and one interception. Holding a 147.9 passer rating, Harrell has also carried the ball 11 times for 75 yards and a touchdown. 
Caleb Nix – Central-Phenix City
Now in year two with the Red Devils, Nix has had a phenomenal start to the 2021 campaign. Completing 66 of his 105 passes, the senior has thrown for 1,024 yards through the first five games of the season for 13 touchdowns and two interceptions. Holding a 126.7 passer rating, Nix has also carried the ball 18 times for 127 yards and four touchdowns.
Ellis Dickman – Decatur
The junior currently ranks fifth in the state in passing throwing for 977 yards and seven touchdowns. Dickman has completed 67 of his 132 passes, but holds the lowest passer rating of the group at 70.8, while also having thrown seven interceptions. Dickman has also carried the ball 11 times for 31 yards. 
Written by: Matt Melton