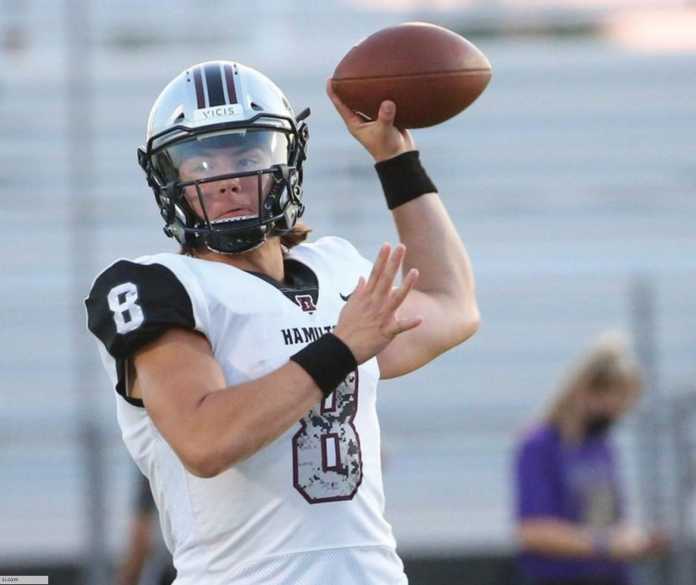 Hamilton Stuns Bishop Gorman in Historic Comeback
In what was a nationally televised contest last Friday night, Hamilton (AZ) erased a 24-7 deficit with a little over a minute remaining to come from behind to defeat Bishop Gorman (NV) by a 25-24 final. 
The Huskies comeback was led by quarterback Nicco Marchiol, a West Virginia commit who finished the contest completing 15 of 22 passes for 140 yards and three touchdowns. 
Despite a 24-7 Gaels lead with a little over a minute remaining in the fourth quarter, Hamilton was able to add a field goal, recover an onside kick, and find the end zone to make it 24-17 with under a minute remaining. The Huskies then recovered a second onside kick, and quickly found the end zone once again with Marchiol completing a 22-yard touchdown pass to Nick Switzer.
With Bishop Gorman leading 24-23 with :08 seconds remaining, the Huskies opted-to go for two where Marchiol scrambled left and found the end zone to complete of the greatest high school football comebacks you'll ever see. 
Written by: Matt Melton