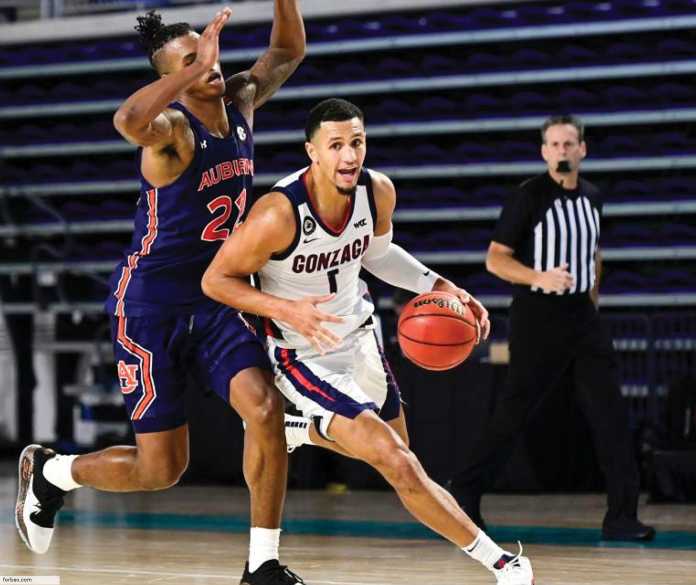 Too many, it's often considered the most exciting time of the year. Legends are made, Cinderella's are born, and championships are won during March Madness. A staple of the National Collegiate Athletics Association (NCAA) Men's Basketball Tournament are buzzer-beaters, and there hasn't been any shortage of those since 2014. However, instead of remembering the best shots, what if we look back at the players' histories and how they rose to prominence?
2016: Paul Jesperson (Northern Iowa) – Jesperson grew up in Wisconsin and attended Merrill High School, where he became the school's leading scorer. He was rated as a 4-star prospect and committed to the University of Virginia before transferring to Northern Iowa after two years. In his senior year, he led the Panthers to the NCAA tournament. With time winding down against 6th-seeded Texas, Jesperson heaved a half-court three pointer and banked it in at the buzzer.
2016: Kris Jenkins (Villanova) – There's a very good chance you can relive this play just from hearing Jenkins' name. His high school career at Gonzaga in Washington, DC got off to a very rewarding start, as he was named the second best player in his conference as a sophomore. As a senior forward, he led his team to a 30-win season and committed to Villanova as a 4-star prospect. Four years later, he shattered Tarheel nation's hearts with a national championship-winning buzzer-beater.
2017: Luke Maye (North Carolina) – Maye was a 3-star recruit out of William Amos Hough High School in North Carolina. He was ranked as the third best player in the state and committed to the University of North Carolina (UNC) as a walk-on with no scholarship offer. After mainly watching from the bench during his freshman year, he didn't waste a chance to play as a sophomore. In the Elite Eight against Kentucky, Maye hit a buzzer-beating jump shot to cap off his 17-point night. Despite only averaging 5.5 points per game all season, the walk-on's clutch shot helped UNC eventually win the national championship.
2018: Jordan Poole (Michigan) – Poole began his high school career at Rufus King High School in Wisconsin. He eventually transferred to the prestigious Indiana powerhouse, La Lumiere. In his 2017 senior campaign, he led La Lumiere to a 28-1 record and a national championship with teammates Jaren Jackson, Brian Bowen and Tyger Campbell. Poole had already committed to Michigan and made significant impacts as a freshman there. During March Madness that year, Poole knocked down a game-winning three at the buzzer to beat Houston and send the Wolverines to the Sweet Sixteen.
2021: Jalen Suggs (Gonzaga) – Suggs was a stud even before he reached the collegiate level as the second-best combo guard in the country. As a senior at Minnehaha Academy, he led his team to a 26-3 record and state title. Despite being a star football player as well, Suggs chose to continue his career in basketball at Gonzaga. His choice paid off, and he was named a second-team All-American as a freshman. Obviously, nobody can forget his Final Four half-court buzzer-beater to knock out 11-seed UCLA, which ended up being the highlight of his college career.