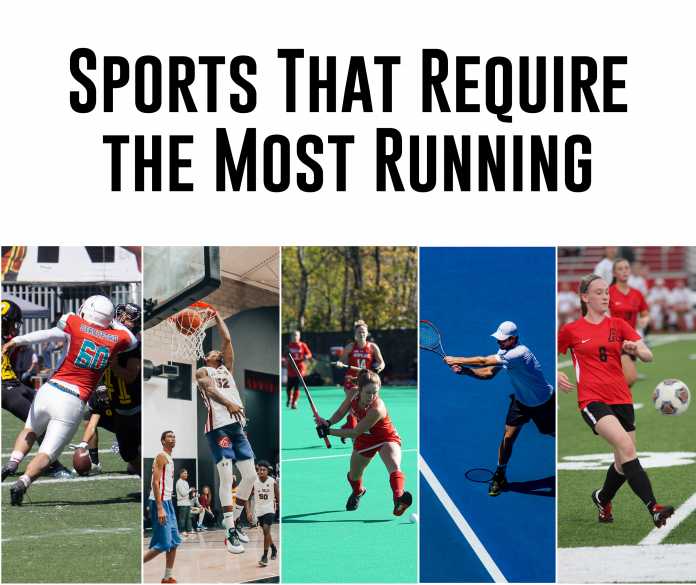 Sports That Require the Most Running
Sports is survival of the fittest, and the fittest must be in tip-top shape. Many sports require you to run extensively to succeed, but which one requires you to run the most? Here are the five sports that require the most cardio, according to tracking data (excluding marathon running and other long distance runs).
Football
According to sports tracking data, football players run an average of 1.25 miles per game, and that's only wide receivers and cornerbacks. Football is a game of a lot of starts and stops after each play; therefore, you don't run as much as other sports. While receivers and cornerbacks may run over a mile a game, some sports tracking says certain players only run 11 minutes a game.
Basketball
According to STATS, basketball players run roughly 2.5 to 3 miles per game. That's not as much as you'd think, but a basketball court is smaller than other playing surfaces. In 2019 in a four-overtime game, Denver Nuggets player Nikola Jokic ran 4.21 miles, one of the highest since tracking occurred in the NBA.
Tennis
Probably the most shocking inclusion on the list, tennis requires a lot of cardio and stamina. Although tennis courts are smaller than other sports' playing surfaces, tennis requires a lot of back and forth movement, and it's all running. The average tennis player runs 3 to 5 miles per match, and most of it is cutting and sprinting. It is one of the most difficult athletic sports in the world.
Field Hockey
Field hockey is one of the most active sports in the world due to the size of the field, which is sometimes larger than a soccer pitch, as the sizes of soccer pitches vary. Field hockey also has smaller goals, and you have to get closer to score.
That means field hockey players run about 10 kilometers each match, roughly 6.2 miles. That amount of movement and athleticism is among the highest of all team sports.
Soccer
This is probably no shock to many, but soccer players run on average 7 miles per game. Depending on the stadium, a soccer pitch is the largest playing surface among all team sports, and the players are constantly chasing the ball with only three substitutions. It's a grind of a sport, and it's the ultimate survival of the fittest.
Written by: Kyle Grondin