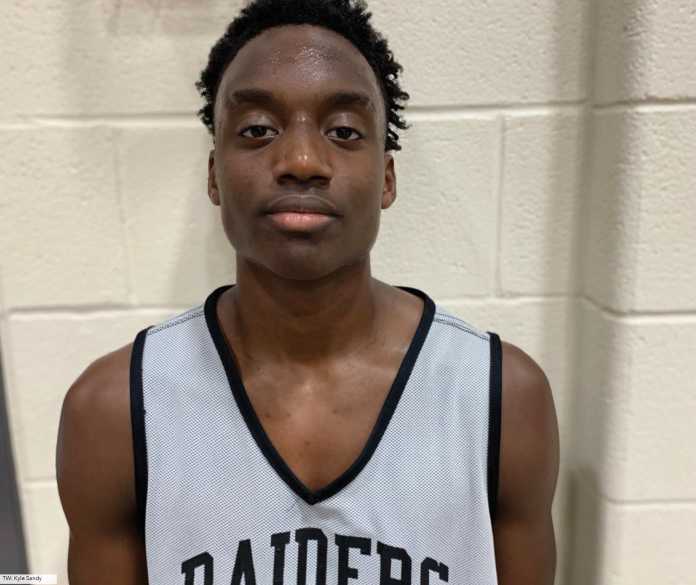 East Paulding Basketball Player Sebastian Tidor Voted ITG Next Georgia January Male Athlete of the Month
Sebastian Tidor of East Paulding High School in Dallas, Georgia, is the ITG Next Georgia Male Athlete of the Month for January. Tidor is a 6-foot-4 point guard and shooting guard for the Raiders and head basketball coach JW Cantrell. He won the Athlete of the Month award with 38% of the vote.
Tidor came up big for his East Paulding team during the month of December, leading the team to several key wins over the Christmas break, including the Holiday Tournament that included the Raiders' 66-51 win over Dalton on Dec. 10 and a hard-fought 2-point win over Carrollton on Dec. 17, 78-76. 
Let's get it @SebasDaOnly1 https://t.co/v2fNCae5SN

— Kelvin McConnell (@NaturalPlayerD) December 18, 2021
Then, just before Christmas, Tidor led his East Paulding team to a 69-61 win over Woodstock. In the final game of December, he reached the 1,000 point mark for his career. His efforts led to a 77-72 win over Harrison. Overall, East Paulding is enjoying one of their most successful seasons in a long time, with an 8-4 overall record and a 3-2 region mark, with Tidor leading the way. 
Cantrell said Tidor is the team's leader in virtually every offensive and defensive category so far and continues to improve his game every day. 
The senior has been a starter for East Paulding since his sophomore season, and is averaging 28 points per game (PPG), along with 7.4 rebounds per game (RPG), and 3 assists per game (APG). 
"Tidor has also added a 3-point shot that really compliments his game," said Cantrell. The coach said Tidor is shooting the lights out from 3-point range at about a 40% clip. 
"His free throw percentage is right at 80%, which is outstanding," said coach Cantrell, especially when you consider that is coming from a 6 foot 4 inch tall player. The coach says despite Tidor's personal stats, it's his ability to include his teammates in the game that really makes his game complete. 
"Sebastian is going to get his points, because he is such a complete player – the scoring is just going to naturally come. But, he knows how to get others involved and elevate their game, which just helps the entire team," said Cantrell. 
The coach said that as good as his player is on the court, it's the demeanor off of the court that makes him special. 
"This is my nineteenth year of coaching high school basketball, and I've coached some great kids, but none have been any finer than Sebastian," he said. 
Tidor also plays with a local AAU team, known as the Georgia Stunners. He says that his influence was Jamal Crawford, perhaps the most well known sixth man to ever play the game, but that has changed. 
"My biggest influence now is Jaylen Brown," he said. 
Obviously, at 6-foot-4, the hoops standout is beginning to receive a lot of attention from college coaches and programs, and that includes Northeast Florida, considered to be one of the top 15 JUCO basketball programs in the country. Tidor says he has not made a decision on his college choice.