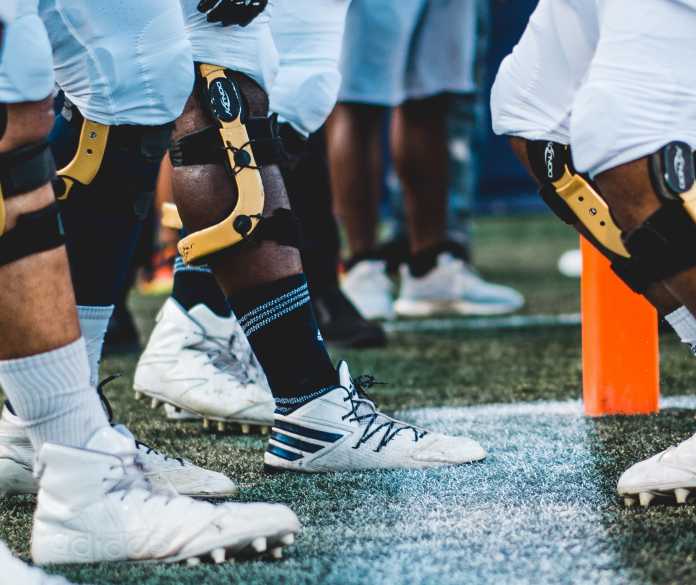 Scrimmages on Aug. 4 marked the competitive start of the 2022 Georgia high school football season. The informal contests will continue through the second weekend of the month, prior to the start of the Corky Kell Classic on Aug. 17.
High school scrimmages don't count toward a team's record; however, they still offer a preview of teams that will officially take the field in just a few weeks. Fans of Dooly County and Manchester were the first to get a look at their respective teams as Dooly County came away with a 14-13 victory over Manchester, a Class A-Public quarterfinalist last season, on Aug. 4.
Several games on Friday were canceled due to weather conditions, and all of Forsyth County's scrimmages were moved to Monday and Tuesday. In the games that were played over the weekend, however, some surprising results stood out.
Tift County's 8-7 upset over Lowndes stunned a number of fans, and Sequoyah's 13-7 win over Denmark evoked similar reactions. Two teams that combined for only two wins last season, Redan and Locust Grove, scored notable victories over Hardaway and Luella, respectively. The night's wildest matchup, an A-D2 matchup between Johnson County and Wilcox County, was suspended with the underdog Trojans leading 33-0 after gunshots rang out in the third quarter.
Some scrimmages tend to feature low-scoring contests each year. The first weekend of live competition in the 2022 Georgia high school football season challenged that claim. Fellowship Christian routed Northview by 77 points, thanks to a near-perfect offensive performance. The Justin Rogers era at Thomas County Central began with fireworks as well, with the Yellow Jackets outscoring Cook 67-21.
Colquitt County's trip to Peach County resulted in a 56-20 victory for the Packers, and Brooks County built off of last season's momentum with a 42-point shutout over Chattahoochee County. In unsurprising blowouts, Parkview defeated MLK and Early County crushed Shaw, both by 34 points. Thomson's 41-14 victory over Evans provided additional high-scoring action.
Cedar Grove's scrimmage against McEachern garnered much of the discussion last week. The Saints won 24-16, but led 21-2 at halftime with the starters in action. In the lower classes, Stephens County and Elbert County dueled until the end, as the Blue Devils raced to a 28-7 lead, only to lose 35-28 to the Indians. Coffee and Fitzgerald have not met in the regular season since 2011, but a scrimmage between the two yielded a 28-14 victory for the Trojans.
Lovett and Troup County earned one-score wins against Mount Vernon and Villa Rica respectively, and Warner Robins followed suit with a 17-9 win over Veterans. Two of last season's A-Private semifinalists, Trinity Christian and Eagle's Landing Christian, earned solid victories over a pair of former 5A teams Jonesboro and Eagle's Landing. Cartersville emerged undefeated in a three-team jamboree, the only one of its kind that was played this past weekend.
One more weekend of 2022 Georgia high school football scrimmages remain, with several of the state's top programs entering the spotlight for the first time this season. Who will come out on top? And will there be any upsets like there were last weekend?