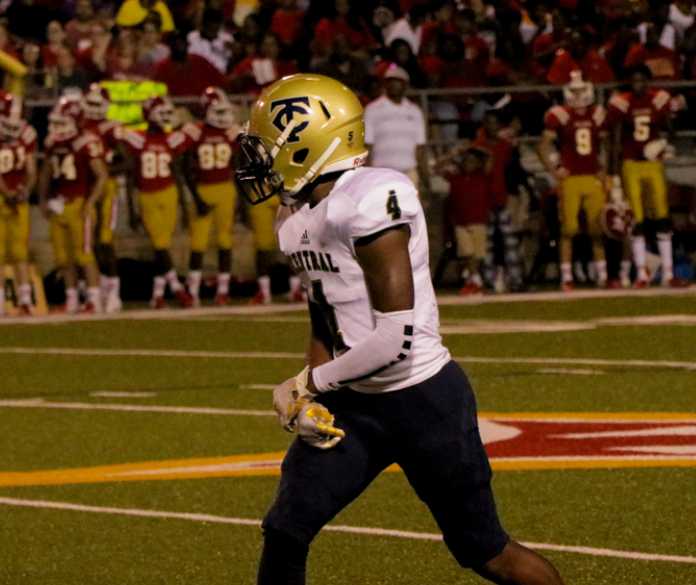 Offseason coaching changes can significantly influence a high school football program's trajectory. The hiring of Bill Stewart, for example, resulted in a first-year state title win for North Gwinnett in 2017, and Joey King's legacy at Cartersville was established after two undefeated state championship runs in his first three seasons. Those instant-impact offseason coaching changes laid the foundation for a consistently successful future. Here are five hires that could have the same effect in the 2022 Georgia high school football season.
Robert Edwards – Washington County
The Golden Hawks quickly rose to prominence in the 1990s under Rick Tomberlin, but have cooled off dramatically since then. The hiring of Riverwood's former head coach is one of the major coaching changes in 2022 Georgia high school football, and it may return them to prominence. In his first season with the Raiders, Edwards accomplished an 8-3 record, six wins better than the previous year. He didn't stop there, leading Riverwood to its first two region titles ever and a school-record 11 wins in 2019. Edwards has experience with quick program turnarounds, and it may be on display again at Washington County.
Jonathan Gess – Hebron Christian
Hebron Christian has never recorded double-digit wins in a season. Gess may change that rapidly as he did at ELCA, where he won five consecutive state championships and gave the Chargers nine 10-win seasons. A favorable non-region schedule in 2022 may set the tone heading into region play, but the Lions will need to pull off at least one upset in a tightly contested region to make the playoffs.
Justin Rogers – Thomas County Central
Rogers has always maintained success in his coaching career, first at Jones County and then at Colquitt County. However, despite fielding several great teams, he has never reached the semifinals. That goal may be in sight with the Yellow Jackets, who have struggled to find consistency after the Ed Pilcher era. With four-star WR Adam Hopkins available, Rogers will have all the necessary tools for a quick retooling of a middling Thomas County Central program.
Josh Niblett – Gainesville
Bruce Miller and Bobby Gruhn were extremely impactful during their stays at Gainesville. In one of the most high-profile coaching changes in 2022 Georgia high school football, Niblett has the potential to join that elite group with his championship-level experience. While coaching at Hoover in Alabama, Niblett won 171 games and eight state championships. He brings this success and a revolutionary culture change to a Red Elephant program that has not won 10 games in a season since 2014. Gainesville's young talent now has the chance to develop under one of America's greatest coaches.
Todd Wofford – Meadowcreek
Wofford's first and only head coaching tenure came at Central Gwinnett, where he managed five playoff appearances in 10 seasons. For the past two years, however, he has been the wide receivers coach and passing game coordinator at Collins Hill, mentoring legendary duo Sam Horn and Travis Hunter. Wofford will have the opportunity to carry this experience to Meadowcreek, where he hopes to make a perennial playoff threat out of a program that became notorious for losing 89 of 90 games earlier this century.