We tell you everything you need to know about the 2022 Providence football team in this preview. We take a look at roster changes and what fans can expect from the team this season.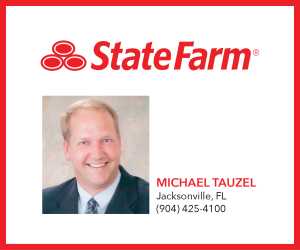 2021 Stats
Overall Record: 3-7
Points Scored: 151
Points Allowed: 233
Key Losses
The Stallions return a notable amount of talent from last season, but also are tasked with replacing some key names on both sides of the ball. Of that group on offense, Tavio Tauler is a key loss, while two-way players Connor Chrischilles and Gavin Brunson also will be missed.
On defense, a majority of Providence's losses come along the defensive front, headlined by linemen Will Moon and Seth Lockhart. Max Sushinskiy is also a big loss for the Stallion defense, as is lineman Bo Hood, who saw time on both sides of the ball.
Who's Back
Headlining the returning talent for the Stallions on offense is rising senior quarterback Brooks Hicken, and wide receiver Alex Wright and Jett Hood are also key returnees. One of the most notable names returning on offense is speedster Jalen Cam McKay, who plays a significant role on special teams.
On defense, Ashton Jordan is a key name who returns in the Stallion secondary, with others such as Tiago Tauler and Braxton Mankus expected to play key roles for the Providence defense as well. A few other rising juniors to watch for on the Stallions' defense include John King, Jackson Cvercko, and Samuel Peters.
What to Expect
Entering year one under new head coach Maurice Williams, Providence has a talented team with a nice mix of experienced seniors, such as Hicken and Jordan, and younger players who are full of potential. Just how good the Stallions can be in 2022 likely depends on the development of those younger players, as well as the maturation of an offense that scored only 151 total points last season. While the Stallions play in a tough district, don't count them out as a potential sleeper in 1M-Region 1.
Prediction
Providence will win more games in 2022 than they did last season.
Want to get the latest news and opinions in the Florida high school sports world before anyone else? Subscribe to our email newsletter!