We tell you everything you need to know about the 2022 Creekside football team in this preview. We take a look at roster changes and what fans can expect from the team this season.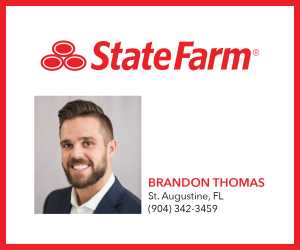 2021 Stats
Overall Record: 8-3
Points Scored: 241
Points Allowed: 217
Key Losses
Creekside's most notable losses come on the offensive side of ball, headlined by the QB/RB duo of Jacob Dennie and Preston Strope. Accounting for almost all of the Knights' rushing production, Dennie and Strope will be missed this season, as will receivers Paul Wood and Maxwell Robinson.
As for the defense, arguably the biggest loss comes from pass rusher Christian Yousefzadeh, while prominent tacklers such as Walter Stovall and Alex Thompson also have to be replaced. Linebacker Ryan Brumell is another player who has moved on, along with Landen Frazier, Christopher Huber, Vincent Approbato, Ian Calhoun, and Jake Thorpe.
Who's Back
The biggest name returning for the Knights in 2022 is probably leading tackler Ian Mooney. He's joined by Anthony Akel and Nathan Hernandez; all three ranked among Creekside's top tacklers last season, and each will play a significant role for the Knights again, as will Ashton Anderson.
On offense, undoubtedly the biggest name coming back is rising senior wideout Brendon McMillan, who led the Knights in receiving a year ago. Nicholas Williams could be set for a big season at the running back position, while Ashton Reynolds and Owen Ashenfelder could play key roles as well.
What to Expect
Coming off a strong season a year ago, Creekside faces some question marks on offense, having lost a vast majority of the production on that side of the ball. While the Knights lose a few key players on defense, the defensive side of the ball, led by Mooney, Akel, and Hernandez, should again be a strength for Creekside.
Overall, expect Creekside to be in contention for a playoff spot, and for the Knights to have yet another strong season.
Prediction
Creekside will win seven games and be in playoff contention.
Want to get the latest news and opinions in the Florida high school sports world before anyone else? Subscribe to our email newsletter!