We tell you everything you need to know about the 2022 Nease football team in this preview. We take a look at roster changes and what fans can expect from the team this season.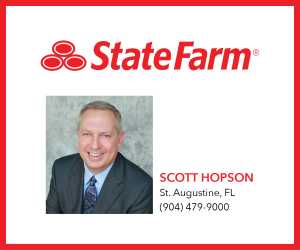 2021 Stats
Overall Record: 9-4
Points Scored: 344
Points Allowed: 225
Key Losses
The Panthers have two significant losses off last season's roster – one on each side of the ball – in wide receiver Dom Henry and linebacker Ben Bogle. Both ranked among the state's leaders, with Henry amassing 1,590 receiving yards and 13 touchdowns, and Bogle was a force on defense with 202 tackles and 19 sacks.
Donovan Wilson is also a key loss at receiver alongside Henry, while running back Taliek Golphin has also moved on. Zach Harmon and Kenneth Ponzetti were leading tacklers for the Panthers last season, while others such as Chase Warner, Andrew Johnson, and Cameron Helt also have to be replaced.
Who's Back
The Panthers' biggest returning name is quarterback Marcus Stokes, the state's top QB recruit in the Class of 2023. He threw for 2,672 yards and 22 touchdowns last season, while also rushing for six scores. Joining Stokes in the backfield is returning running back Samuel Milton, as well as wide receiver Da'Von Patterson, who is the Panthers' likely WR1 entering the year.
On defense, Sterling Grimes is the Panthers' biggest returnee after collecting 100+ tackles a year ago, and Cade Papineau could also be a name to watch for. Other players who could play key roles this season are Matthew Edwards and Gavin Bogart.
What to Expect
Led by one of the state's top quarterbacks, Nease surely will have a talented offense that could prove to be a difference maker. The biggest question for the Panthers will come on the defensive side of the ball, where they must replace a vast majority of their production and experience from last season. Despite those questions, don't sleep on this Nease team in 2022, because the Panthers reached a regional final a year ago, and could easily do the same again this season.
Prediction
Nease will win eight games and make a playoff appearance this season.
Want to get the latest news and opinions in the Florida high school sports world before anyone else? Subscribe to our email newsletter!