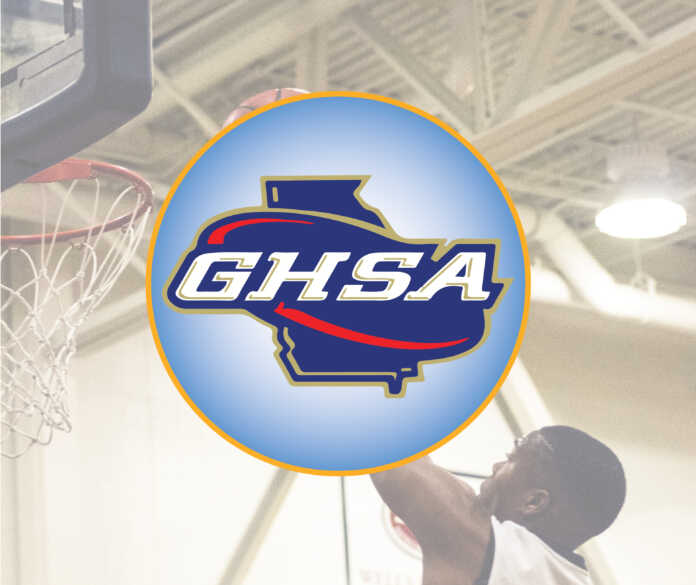 An upset-laden second round of the Georgia boys high school basketball playoffs concluded Saturday night with three nail-biting finishes. Mays, Union Grove, and Madison County all notched wins by just one point, advancing to the quarterfinals in their respective classifications.
In Class 4A, Madison County faced off against a battle-tested Lovett squad. The Lions had won their region tournament with impressive victories over the top two ranked teams in the classification: McDonough and Pace Academy. The Red Raiders sported a strong 27-3 record and had used a stifling defense all season to hold opponents to about 50 points per game.
That defense stood up against Lovett and junior Christian Anderson, who was held under his season average of 26.4 points per game in a 49-48 Red Raiders victory. Madison County led all game until just one minute remained, when the Lions gained the lead on a pair of free throws. Just seconds later, though, Madison County's Grant Smith gave the Red Raiders the lead and the win with a crucial two-point basket.
Class 5A featured thrilling victories by both Union Grove and Mays. The Wolverines, fresh off a first-round victory over Statesboro, used a strong third-quarter performance to build an eight-point lead entering the last period. Union Grove's depth allowed it to stave off a furious McIntosh comeback and become the second two-seed to reach the 5A quarterfinals.
The other second-seeded team to advance past the second round was Mays, whose triumph over Winder-Barrow came in spectacular fashion. The Bulldogs built a nine-point lead at halftime, but a 24-11 third quarter Mays run swung momentum for the Raiders.
Winder-Barrow managed to tie the game and send it to overtime, but Mays senior Mykel Williams gave the Raiders the lead and the eventual win on a floater with less than 10 seconds remaining in the extra period. Williams led the team in points and assists this season, and yet another of his clutch performances lifted Mays to the quarterfinals.
Statewide, several other notable results in the Georgia boys basketball playoffs complicated the chase for a state championship. Fourth-seeded Woodland-Stockbridge crushed 23-win North Oconee on the road, setting up a possible 4A semifinals appearance with a win over Fayette County, which struggled against Bainbridge on Saturday.
Christian Heritage began the season with 21 consecutive wins but is now out of the playoffs after losing three of its last five games, including a second-round loss to Macon County. Mt. Bethel Christian also has been eliminated after being ranked at the top of its classification for most of this season. The Eagles suffered a six-point loss to Athens Christian, opening the door for a possible Mount Vernon championship run.
In 6A, wins by both Jonesboro and Alexander set up a highly-anticipated #1 vs. #2 matchup. Both squads are favorites to win the state title in that classification, but the bracket layout forces a meeting in the quarterfinals.
Two rounds of the Georgia boys high school basketball playoffs have been completed and three remain. Which teams will be crowned state champions in Macon?