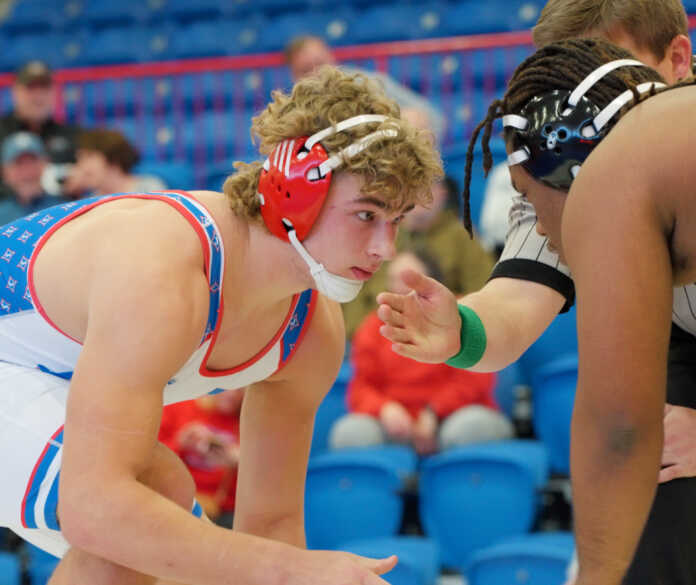 Jefferson High School wins 42 wrestling state titles in 39 years
Few wrestling programs in Georgia high school athletics have as dominant a history as the Jefferson Dragons. How good are they on the mat? Since the program began 40 years ago, Jefferson has won 23 traditional state championships, including a staggering 18 straight titles from 2001 through 2018. The Dragons also have captured 19 duals state championships, winning 18 in a row from 2002 through 2019. Keep in mind that includes championships in five separate classifications, starting from 1A and continuing through their current 5A classification.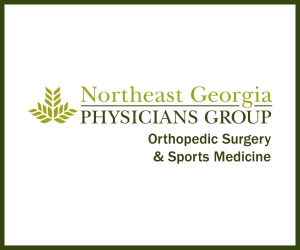 That kind of consistent domination is hard to find in any other sport at any other program. But at Jefferson, wrestling has been a way of life since its inception in 1983. That was the year coach Jack Keen started the program and won his first state title.
"Coach Jack Keen is a legendary coach and long-time AD here at Jefferson," said current athletic director Bill Navas. "He won state titles in wrestling, track, and cross country, and he was the one who introduced wrestling to our community and got things going."
Keen won four state titles during his tenure at Jefferson. He turned the program over to assistant Doug Thurman, who Navas says followed Keen's lead and took the program to a whole new level.
"Our program was built in two ways," said Navas. "Coach Keen built the program at the high school level. Then Coach Thurman, as an assistant under coach Keen, started a youth wrestling program that introduced kids as young as 3 years of age to the sport of wrestling. Then, when he became the head coach, his youth program was already in full swing, and that has continued to serve as our community's feeder program for the high school wrestling program."
Navas said each coach played a major part in making Jefferson a powerhouse wrestling program before another local wrestling legend took over and kept the Dragons moving in the right direction.
"We passed it onto a four-time state champion from Jefferson High," said Navas.
That would be the current wrestling coach, Kyle Baird, who wrestled at Jefferson from 2003-07, winning a state title each season. Navas says Baird was the logical choice to take over the Dragons grappling program.
"When we looked at hiring our next coach, we felt like the only person who could come in and survive in this job would be someone who had wrestled for Doug and was someone from our community, and Kyle fit that criteria," said Navas. "He's incredibly qualified, so it was an easy decision."
Baird went on to wrestle collegiately at Gardner-Webb University before landing a head coaching job at Apex Friendship High in Raleigh, NC. However, it wasn't long before his high school came calling.
"Coach Thurman called me, asking me to come back and help him coach," Baird said. Following a couple of years as an assistant, Baird was hired to take over the Dragons wrestling program, and he acknowledged that "the expectations were really high here."
Despite all the success Jefferson had enjoyed under Keen and Thurman, Baird wanted to take the program to an even higher level, and that meant doing things a bit different from the way it had been.
"When I was interviewed for the job, I knew our program had won a lot of state championships, and would likely continue to win a lot more," Baird recalled.
But he had an even bigger vision for Jefferson wrestling.
"I wanted our program to compete on a national stage, and with the same success we had enjoyed with all of the state championships," said Baird.
That would mean doing things differently at a place where things were pretty good already, and Baird understood that.
"The guys have to buy in to what we want to do, which means training differently, and doing it a lot more often, because it's now not just a wrestling season and we're done," Baird said. "It means we go year-round and do a lot of traveling, and I realize that takes a big commitment."
Why, you might ask, would anyone want to take a program that is already one of the best in the state and mess with it?
"As is the case with any great program, you have to push the limits to keep getting the best out of kids," Baird explains. "Now, when we go to the state tournaments, our wrestlers have already participated in some of the biggest tournaments around and gone up against some of the best wrestlers there are. You are conditioning them for that [state championship] environment."
After all, winning state championships is what the Jefferson wrestling program is known for. That part will never change if Kyle Baird has anything to do with it.