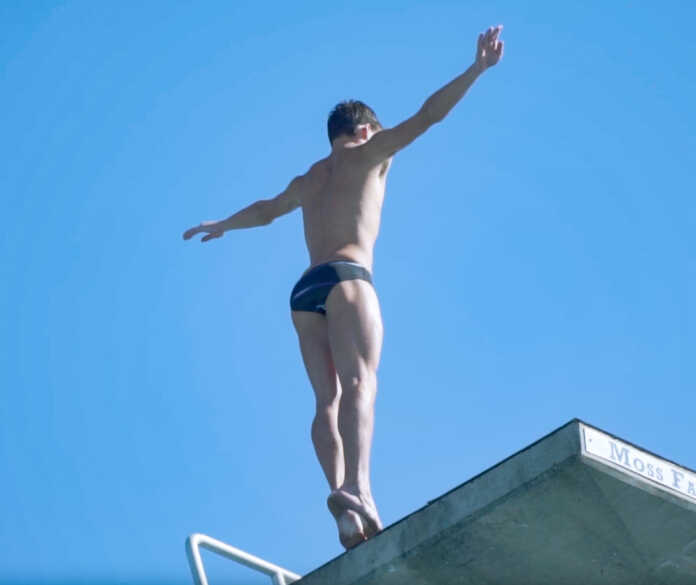 Most everyone knows that Moultrie, Georgia, is home to one of the top high school football powerhouses in the state, the Colquitt County Packers. The team arguably has been one of the top – if not the top – team in Georgia's highest classification for years, and maybe even the best overall team in the state. They train and practice at one of the finest football facilities in the state, complete with a climate-controlled indoor practice facility.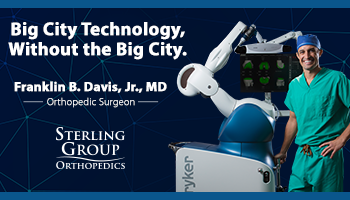 Moultrie is the county seat of Colquitt, which is a leading producer of several agricultural crops, including cabbage, corn, and tobacco. However, what you may not know is that Moultrie is known statewide, nationally, and even worldwide for its premier diving facility. Yes, diving. Surprised? Don't be.
Moultrie is home to Moss Farms Diving, a state-of-the-art complex in the heart of Moultrie, amidst the football fields and fields of cotton and tobacco. It isn't necessarily where you would expect to find a facility that attracts and trains national and international diving talent – young men and women who will go on to become the best divers in the world.
But it is here, and how it got here is the stuff of legends.
John Fox, who has been with Moss Farms Diving Facility since 2015 and oversees the facility and its operation as Director of Diving, Head Coach, and CFO, gave us a bit of the history of Moss Farms Diving Facility and the man who started it all, Robert "Moose" Moss.
"Moose was a fighter pilot and mercenary in World War II and flew a P-40 with the 'Flying Tigers' logo on the front," Fox said.
Inspired by their founder's military service, the diving teams are known as the Moss Farms Diving Tigers.
When Moss returned to his farm after World War II, he wanted to create an activity that his children and their friends could enjoy.
"Moose had a bit of an acrobatic background when he was younger and thought diving would be great for his kids," Fox said.
By 1965, with no experience in pool building or diving, Moss was reaching out to the top diving coaches in the country and learning all he could about the technical aspects and the art of diving. Back on his farm, he and his wife decided to build a pool, which included a 1M and 3M board. From there, Moss began teaching his kids and their friends about diving. Moose Moss's dream was born.
As word began to spread about the pool, so did the interest in diving. More and more kids were coming to Moss Farms, eager to learn diving. Moss recognized from the teaching of his mentors that if he wanted to train these kids to be truly great divers, he would need to train them year- round, and to do that would require an indoor facility. That's when Moss partnered with the Moultrie YMCA, which had an indoor pool. Now, armed with the facilities, knowledge, and rapid interest in diving, Moss created an invitational diving competition at his facility, where divers could come and compete for trophies, medals, and exposure. Soon afterwards, in 1970, Moss's daughter Peggy captured a National Junior Olympics gold medal, and the facility and its reputation really took off.
Build It and They Will Come
Moose Moss knew he had created something that would continue to grow and would require a bigger facility. But Moss wanted to build the best diving facility around, one that would go above and beyond what was available now and with the best equipment. He decided that his facility would be like no other in the country, so he went to work raising funds and benchmarking against other top dive facilities around the United States.
Fox said it was similar to the Field of Dreams movie, where the farmer decides to turn his corn field into a baseball field.
"Build it and they will come," Fox said. "It was just like the movie. This was the same thing. Moose knew that the facility he was envisioning would not just serve the needs of the local community, but would attract parents and kids eager to learn the sport of diving."
Fox said Moss then went out and raised the money to build a new state-of-the-art facility – "the same facility that we are in now," he said.
Moss actually donated the entire facility to the Moultrie-Colquitt County Parks and Recreation Authority, with the understanding that the department would maintain the facility, which it still does. In 1991, Moose Moss' latest dream became a reality, and Moss Farms Diving Facility was ready to train and host divers from around the country – and beyond.
Moose Farms Diving Facility consists of four 1-meter springboards, four 3-meter springboards, and a tower platform with 1-meter, 3-meter, 5-meter, 7½-meter and 10-meter springboards. There is also a dryland facility, which allows the divers to train and work on their technique out of the water. The facility has groomed high school diving champions, NCAA All-Americans, and Olympians, as well as the top coaches in the country.
Fox said Moss Farms offers divers everything they need to be successful.
"We have more tools than any other place on the planet I have ever been to teach diving," Fox said.
Moss Farms Diving Facility underwent a much-needed renovation that spanned a two-year period from 2019 to 2020.
"In 2019 we partnered with the Moultrie Parks and Rec Authority, and a massive renovation was launched," said Fox. "The facilities are now back to their original glory, with some new additions as well."
Among the elite divers Moss Farms has produced is Carson Tyler, a Colquitt County native who was a two-time state champion for the Packer swim team, a Georgia diving state record holder, a two-time junior national champion, and currently a member of the Indiana University men's swimming and diving team.
Tyler's parents, Charlton and Laura Tyler, raved about the impact Moss Farms had on him.
"Moss Farms completely changed our son," Laura Tyler said. "He learned from the best coaches in the world, and he started out not knowing a thing about diving."
Laura emphasized that discipline is a big part of the Moss Farms success.
"People don't realize how much discipline there is with diving," she said. "The coaches are stern and tough, but they love those kids. They are simply teaching them to be the best divers in the world."
Carson is a member of Team USA and a three-time junior Pan American championship team member. He just won his first "senior" medal at the FINA World Championships in Budapest, Hungary. Carson credited his coach and his early years of development at Moss Farms Diving Facility for where he is today.
"I was a diver there for 12 years, ever since I was 5," he said. "I attribute most of my development at Moss Farms to Coach John Fox. He's a student of the sport and I don't think I'd be the diver that I am today without his help."
Another successful diver is Bo Bridges, who has been learning under Coach Fox for the past seven years. He is a junior at Colquitt County High School and the defending GHSA boys 1-meter diving state champion. Bridges also is a part of the three-time defending state champion Colquitt County swim team.
"Bo is one of our top leaders in our dive program," Fox said.
The man who started it all, Robert "Moose" Moss passed away in 1993, just two years after seeing his grand vision for Moss Farms Diving Facility become reality. But, as Fox reminds us, "His legacy lives on."