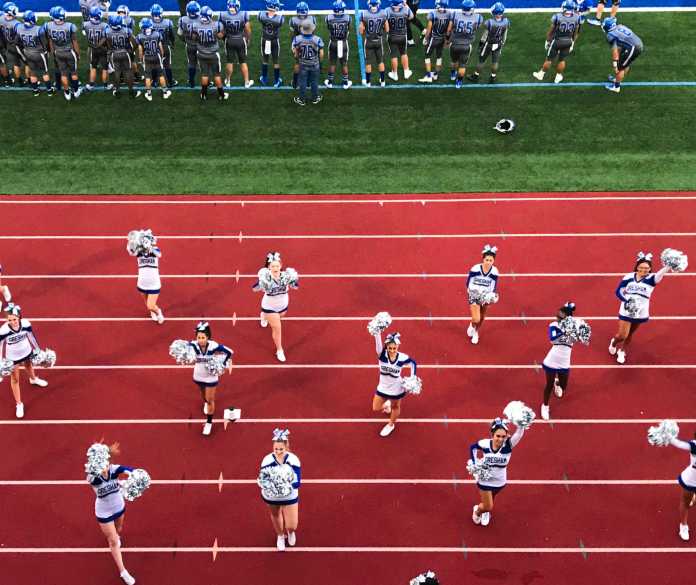 Every preseason, various teams are proclaimed the best in their classification – some as clear-cut favorites, others more controversially. In Georgia high school football's larger classifications, those choices have consistently validated so far. However, ranking teams in the newly formed Class A-D2 has been a more difficult exercise.
Schley County and Bowdon appeared to be among the best in the classification in nearly every preseason ranking. However, Schley County has struggled since beginning the season without four-star linebacker Zayden Walker. After escaping Tattnall Square to open the season, the Wildcats have lost back-to-back games, first to Early County (19-17) and then to Bleckley County (17-0) last weekend.
While Bowdon has notched a couple more wins than Schley County, the Red Devils still have a bad loss on their resume, falling to Central-Carrollton by 15 in Week 2. Similar to Schley County, the Red Devils pulled away late to avoid an upset against Tattnall Square. Considering these two squads' results, there is no clear-cut favorite in this classification.
According to the Atlanta Journal Constitution's preseason Georgia high school football rankings, Macon County, Wilcox County, and Turner County rounded out top-5 in Class A-D2. But the Bulldogs from Montezuma are off to their worst start since 2012, losing their first three games against Whitefield Academy, Clinch County, and Dooly County.
The same goes for Wilcox County, which currently sits at 0-3 after falling to Lamar County, Bleckley County, and Pelham. While Turner County has also lost three games, the Titans can at least claim a victory over Randolph-Clay. In their losses, however, they've been outscored 120 to 19. All these previously top-5 teams now sit outside the top-10 in A-D2.
The collapse of these supposedly strong teams has opened the door for newcomers to claim the top spots. As of last week, Clinch County, Early County, and Charlton County sat in the top three places, but that is sure to change after a tumultuous Friday night that featured two blowout losses and a dangerously close win. The losses belonged to the Panthers and the Indians: Clinch County never stood a chance against Cook, losing by 30, and Charlton County was blown away by University Christian (FL).
For the moment, Early County remains unbeaten, but a rather disappointing seven-point victory over Terrell County (which has not won 10 games in a season since 1950) offsets a seemingly impressive win over Schley County last Friday. The Bobcats' strength of schedule doesn't appear strong either, as wins over Miller County, Seminole County, and the aforementioned Greenwave are expected. Should their undefeated record be enough to vault them over a more tested Bowdon team for the top spot?
While one of these Georgia high school squads is likely to still hold the top ranking in Class A-D2, several teams with impressive starts may push for a top-5 spot. After a 5-6 campaign last season, the Aquinas Fighting Irish have started this year strong, winning all three of their games and recording a revenge victory over previously-unbeaten Savannah Country Day. With Lincoln County and Washington-Wilkes as the only true challenges remaining on their schedule, the Fighting Irish may creep their way up the top-10 each week.
Johnson County has a great chance to finish this season undefeated. So far, the Trojans have rolled through Jenkins County and Warren County with no ranked opponents remaining on their schedule. That said, a Week 6 showdown with Emanuel County Institute could derail the plans of Johnson County's first undefeated season since 2010. If the Trojans can avoid any upsets, a top -5 appearance may be in store.
Washington-Wilkes and Dooly County could also make some noise. The Tigers are currently undefeated and are coming off a 14-2 win over Georgia Military Prep. Dooly County sits at 1-2, but their two losses came against Irwin County and Crisp County. The Bobcats' resume includes a 58-26 rout over Macon County, which could prove useful as the season progresses.
There is no doubt that Georgia high school Class A-D2 is the most unpredictable classification this season. Not one team remains undefeated with a consistently rigorous schedule, and the teams featuring star talent have not performed to the level expected. A case could be made for either Bowdon or Early County to be ranked as the best, but that depends on the criteria used to seed teams. Does Schley County still remain near the top in anticipation of the return of the classification's most impactful player? A-D2 has proved to be the most intriguing classification so far this season, promising an exciting regular season and a compelling playoff stretch in November.