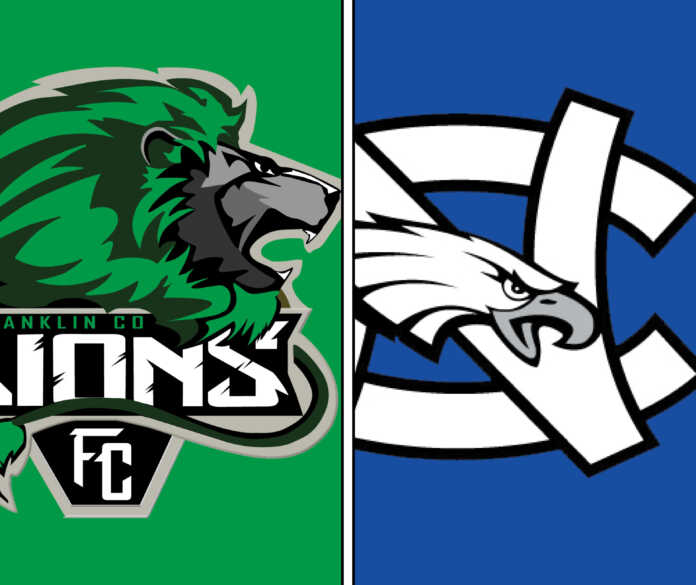 After two weeks of 2023 Georgia high school action, several storylines have begun to emerge. In Class 7A, Walton appears unstoppable offensively, while in 3A, Cedar Grove's defense has proven to be an Achilles heel so far. However, a few history-making performances haven't quite received the attention they deserve. Enter Franklin County and North Clayton football.
We look first at the Franklin County football program. Prior to last Friday night, the Lions' last victory came in September of 2021. Since then, they had lost 17 games in a row, with all but two by a margin of 30 points or greater. That changed at home against Pickens, a squad from South Carolina that dealt a 25-point beatdown to the Lions last season.
Franklin County jumped out to a 14-3 lead at halftime and never relented. The Lions scored a touchdown in each remaining quarter, the last coming with just minutes left in the fourth to seal a history-making 28-11 win. The winless 2022 campaign was the first since by a Franklin County team since at least 1963, and the 17-game skid was the longest in school history by far. Thanks to an impressive defensive showing on Friday (including a pick-six), that regrettable streak has ended.
Unfortunately, the journey doesn't get any easier for Chuck Holland's squad. Their region, which includes Oconee County, Stephens County, Monroe Area, Hebron Christian, and Hart County, may be the most competitive in the state. The next landmark achievement for Franklin County may be earning a region victory, something unseen in Carnesville since 2020. Can they pull off a stunning upset?
Closer to Atlanta, North Clayton made its own history with a rout of KIPP Atlanta Collegiate on Friday night. That 20-point win came just one week after a shocking 16-point defeat of Riverdale, which came into the game as a 36-point favorite. Last season's matchup between the two schools resulted in a 69-0 Riverdale blowout. In fact, North Clayton had not scored a single point in its last five meetings against the Raiders.
Through just two weeks, the Eagles have racked up the same number of wins as their past three seasons combined. They have also scored more points than they did in each of the past five seasons in total. Additionally, the 2-0 start is their first since 2011. With McNair and Chattahoochee County on the slate before a daunting region schedule, the Eagles may not be done in the history-making department.
Other notable Week 2 headlines include Mallard Creek's near-upset of top-ranked Buford in Charlotte, NC, and Macon County's return to the spotlight in a takedown of fourth-ranked Clinch County. In ranked matchups, Callaway defeated Cedartown, Coffee escaped Bainbridge, and Calhoun rushed past Carver-Atlanta. In an expected shootout, Antwann Hill, Jr. and Houston County defeated Perry, and defending 7A state champion Mill Creek appeared comfortable in a win over Gwinnett County foe Norcross.
Several more intriguing matchups are set for Week 3. Which squad will step into the spotlight next?